Last Updated: May 19, 2021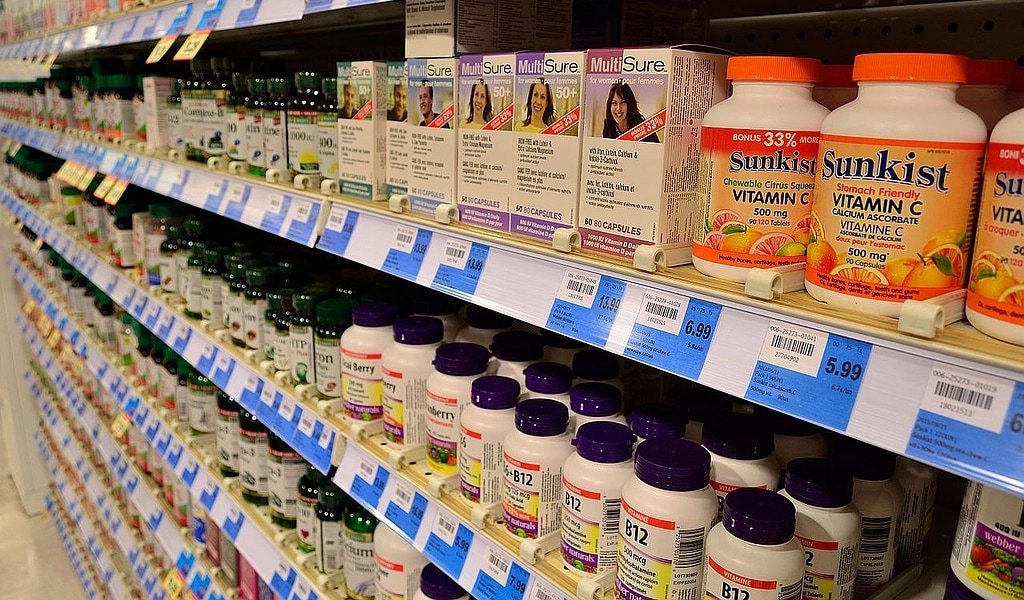 Seven Important Things to Know About Supplements
How in the name of all that's holy are you supposed to pick out a vitamin or other supplement when there's essentially twenty different versions of the same product on the shelf to choose from? Common sense might tell you to check the labels first – and truth be told, that's probably the best place to start.
A lot of you already know from experience that buying supplements can be as confusing as hell, but if you do just a little homework ahead of time you'll learn what to look for (and what to avoid)  so your trip to the drugstore won't leave you frustrated.
It's also important to remember that even though supplements can fill some of the gaps in a less than perfect lifestyle, they're not meant to be a replacement for a healthy diet and exercise. That said, some products can be used to help boost energy, lose weight, and improve brain function, as well as lower blood pressure, prevent heart disease, and possibly reduce the number of visits to the doctor in general.
But before you go out and start loading up on more supplements than you need (or can even use), here's a few things you should know – but probably don't – about buying them.
1. Look at the Label First
Very often people will diagnose and treat themselves – after all, we know what's best for our own bodies, right? While this is certainly true to some extent, when it comes to taking supplements you should stick with the label rather than your guesstimation where dosage and use are concerned.
As long as you're using a product from a reliable company (and you did your homework), the manufacturers themselves should be following current guidelines with ingredients and dosage, otherwise they open themselves up to huge liability by recommending that you take more than what's safe or healthy.
You might also want to compare what the label says to any guidelines or recommendations the FDA may have set for similar products, just as a kind of second opinion.
2. More is Not Necessarily Better
Similar to above, and contrary to many people's philosophy these days, more is not always better. However, as long as you stick with the label's recommended dosage you should be good.
Part of the reason for taking dietary supplements is to optimize the amounts and types of nutrients the body receives daily, and it's difficult for even a well balanced diet to provide a perfectly ideal nutritional profile. On the other hand, consuming too much of some nutrients can cause as much problems as being deficient in others.
3. A Good Multivitamin Acts Like a Safety Net
Whether you're constantly falling off the healthy-food wagon, or you treat diet and nutrition like a religion, taking a daily multivitamin for men goes a long way towards your overall health.
That said, multivitamins should be taken to supplement a healthy diet, not replace one. Basically, a good multivitamin kind of acts like a safety net.
If you're not getting enough of certain vitamins, then a supplement can help you make up for it. And if you already in good health, then a good multivitamin can take up the slack for those times you may be lacking in certain nutrients unawares.
4. The Ingredient Content is More Important Than Brand Name
This might seem fairly obvious, but when looking to choose a supplement, grab two of the same type off of the shelf and have a look at the labels. Depending on your particular health goals, you may want more or less of a certain ingredient compared to another product.
For example, one mineral that most men want to avoid supplementing is iron, as this can cause an excess accumulation in the vital organs, possibly reaching toxic levels. Obviously, if you're comparing two multivitamin labels, and you're a guy, you'll probably want to avoid the one which contains iron.
Another reason to compare labels is the cost factor. Many of the major brands are manufactured by the same companies fulfilling orders for the generic brands, using the exact same ingredients.
The moral of the story here is that more expensive doesn't necessarily mean more effective. By simply comparing labels you may not only save money, but you'll know you're still getting a quality product.
5. Check for Purity Testing
Obviously, you don't want to consume anything that's potentially contaminated – the question is, how can you tell for sure? If you're not able to analyze supplements for purity yourself, don't worry – third party testers will do the job for you.
One of the best ways to ensure you're getting a product with the actual ingredients you paid for is to check the label for third party testing. There are testing companies (for example, the U.S. Pharmacopeial Convention and Informed Choice) that independently verify the actual ingredients of supplements to confirm their authenticity.
However, not all supplement companies provide third party testing, so you may not always be able to rely on that one aspect alone. If a product has undergone third party testing, you should notice a logo or seal of the testing company stamped onto the label showing that it is quality-assured.
6. Watch Out for Interactions with Meds
One significant aspect that's often overlooked is the importance of taking into consideration any medications you're currently using before you start any new supplementation. Many supplements may not be safe to take in certain circumstances.
Those having chronic medical conditions (for example, high blood pressure or diabetes), as well as those already taking medication, should consult a doctor prior to using herbal supplements, since this could lead to potentially dangerous interactions. Ordinarily, typical multi-vitamin products don't pose a problem, it's the herbal supplements and herbal additives that can cause issues with interactions.
7. Supplements Benefit Everyone Differently
It turns out you're mom was right – you are special! But so are we all, and no two bodies are exactly alike. So basically, the benefits that supplements produce will tend to affect each of us differently to some degree.
For example, if you're deficient in some vitamin or mineral you'll need to correct it, and that's when a supplement will really help and the benefits will be noticeable. But a person who's not already deficient may not notice anything different.
Our body chemistries will also vary, so Tongkat ali might not do much for one guy, while maca root does wonders for him. So just because your buddy is getting great results from that new workout supplement, doesn't necessarily mean you'll see the same thing happen for you.
But it's always worth doing a little of your own research first to figure out exactly what your body needs to attain the goals you're after.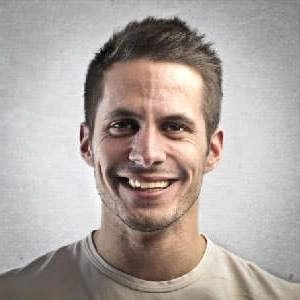 Mark McIntyre is the founder of MaleHealthReview.com and acts as it's chief contributor. He is a fitness trainer and avid mountain biker who also enjoys camping, hiking and fishing. Besides managing Male Health Review, Mark is also a guest columnist for several blogs related to men's health. More about this author…