Last Updated on August 20, 2023 by Mark McIntyre
Aminocore – Bodybuilding BCAA's for Optimal Gains
Anyone who is even relatively new to weight lifting or sports knows how important branched chained amino acids are to muscle recovery and growth, they're one of the best bodybuilding supplements you can buy.
The biggest problem is figuring out which product to use.
I haven't tried them all, but I swear it seems like I've tried at least half of them.
I've used brands like AMINOx, Xtend, Purple Wraath, Aminolast, IntraBolic, BLOX and SizeOn (all of which are excellent products, by the way).
However, when it comes to the best all-around BCAA supplement, I now recommend AminoCore by AllMax Nutrition.
In the first place, AllMax Nutrition is widely known in the sports & fitness world for their high-quality products, so right off the bat you know that a supplement like Aminocore won't be a waste of money.
But just how good is it?
AminoCore has a carefully balanced ingredient profile consisting of a big and healthy serving of BCAA's, plus a potent blend of b-vitamins for anabolic and metabolic support, and the addition of Alpha-Ketoisocaproic acid (α-KIC) to help negate the effects of lactic acid and increase the efficiency of L-Leucine.
Ingredients
The first thing that stands out about Aminocore is the heavy-duty supply of muscle-enhancing aminos in each dose, over 8 grams of pharmaceutical grade BCAA's.
These are specifically measured out in a 45:30:25 ratio (3,681 mg of Leucine, 2,045mg Valine and 2,454 Isoleucine).
Scientific research has shown that this exact ratio of aminos increases anabolic signaling to the muscles by over 350% compared to placebo.
This translates to peak muscle gains and minimal recovery time.
The addition of B-Vitamins (B3, B6, B9, and B12) not only provides a boost the anabolic environment, they also help to increase extra metabolic energy.
And rounding off this potent list of ingredients is the inclusion of Alpha-Ketoisocaproic acid (α-KIC). Alpha-KIC reduces the build-up of lactic acid and helps fight muscle fatigue, allowing you to work out longer and recover better.
A look at the label below shows the exact nutritional breakdown per serving:
Taste
Simply put, the flavors are phenomenal.
I've tried all four: Fruit Punch Blast, Key Lime Cherry (my personal favorite), Blue Raspberry, Carribbean Splash, and they're all great in my opinion; there's even an unflavored version if you prefer that.
This is definitely the best-tasting BCAA product I've ever tried, it's that good. As a matter of fact, you might have to pace yourself from drinking to much at once if you're using it intra-workout.
Solubility
AllMax Nutrition developed a flash freeze-drying process called Myotrisol™  which allows mixing your Aminocore to be incredibly easy.
No clumps, no grit and no residue sticking to the sides of your shaker bottle. It's smooth and goes down easy.
Reviews
As it turns out, I'm not alone in my love of Aminocore, I found review after review of satisfied customers who all share a similar appreciation for this high-quality supplement.
Here's a sample of some I found just on Amazon.com alone:
"Im a HUGE Bcaa user an believer, ive tried just about everyone out there and aminocore tops them all from flavor to the ingredients in my opinion best branch chain supplement hands down and the key lime kicks a$$ :)"
"Best BCAA's product I have ever taken. 8 grams in one scoop is just amazing, I recover much faster and my muscles are not sore from my workouts (yes, I train hard) and it also tastes great. I bought the 100 plus servings, it's been almost 3 months and still have some left. Awesome stuff!!"
"Best Amino Sup I have ever taken. I usually don't even bother writing reviews but my goodness I love this stuff. I have taken alot of different ones such as Xtend and max muscles brand. ON amino,etc. The taste of the Caribbean splash is great. Its like a pina colada with banana splash in it. AMAZING! I was a strict Xtend user. Though after trying this stuff ill be on the AllMax wagon for awhile. Great stuff!"
"This stuff is amazing- I switched to this product just over 4 weeks ago and have not only felt a difference I have seen a difference in my body. This is something I did not expect from a BCAA! Recovery is amazing and on off days when I am just doing HIIT cardio- I drink it on an empty stomach and feel fantastic."
Price
If the superior quality of Aminocore wasn't enough, the price is hard to beat as well.
The 1000 mg container has enough mix for a generous 111 servings, that's well over a three month supply even if taken on a daily basis.
At an average price of $0.63 per serving for a product as exceptional as this one is, that's an amazing value.
Conclusion
Aminocore is my go-to BCAA supplement. I sip on it throughout my workouts and have definitely noticed an increase in endurance from doing so.
I've also noticed a boost in recovery time with a noticeable decrease in muscle soreness during the following days.
Overall, it has an exceptional ingredient profile, tastes great, mixes well and is an excellent value.
When used intra-workout it gives me improved endurance to train at a higher level with a better recovery.
I highly recommend this supplement to anyone who's serious about their fitness training.
You can get price and more info on AminoCore here.
Have you tried Aminocore? I'd love to hear about your own personal experiences. Feel free to leave a review or comment below.
See Also: The Current Top 5 BCAA Brands
---
Overall Rating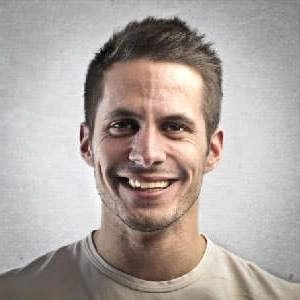 Mark McIntyre is the founder of MaleHealthReview.com and acts as it's chief contributor. He is a fitness trainer and avid mountain biker who also enjoys camping, hiking and fishing. Besides managing Male Health Review, Mark is also a guest columnist for several blogs related to men's health. More about this author…