The Sunshine Vitamin
Vitamin D – which is actually a steroidal hormone, and not a vitamin – assists the body with a variety of important functions: including boosting immunity, improving mood, decreasing inflammation, and helping with calcium absorption.
Despite the important role vitamin D plays in the body, many people are unfortunately deficient, especially those living in more northern areas of the US, or who otherwise don't get sufficient amounts of sunlight to naturally produce enough vitamin D.
This ends up being a major cause for concern, since getting vitamin D from your diet is not that easy. Low levels of vitamin D have been associated with a whole host of health problems, such as heart disease, depression, and dementia. And according to recent research, people who are vitamin D deficient are around 20% more likely to suffer a serious heart-related episode, like cardiac arrest or heart failure.
Many researchers believe that chronic vitamin D deficiency could lead to a cumulative effect. This means that the longer you continue with deficient levels, the greater your chances for significant health risks.
Not All Forms of Vitamin D Are Created Equally
Obviously, vitamin D supplementation is a pretty smart way to go – but don't just start taking any old supplements! As it turns out, not all forms of vitamin D are the same.
According to research published in the American Journal of Clinical Nutrition, there's a big difference between the two common types of vitamin D – ergocalciferol (d2) and cholecalciferol (D3).
The study was conducted during the winter among 355 subjects who were divided into five groups. Two groups were supplemented with 600 daily IU's of D3 – one group was given fortified juice, and one group was given fortified biscuits. Two more groups were given d2-fortified biscuits and juice (also at 600 IU's per day), and the last group received non-fortified biscuits and juice (the control group).
After 3 months, the control group participants showed a 25% decrease in their vitamin D levels, which was not surprising since D levels normally drop during wintertime. However, those who received the daily doses of vitamin D showed no decrease – to the contrary, their levels actually increased.
But it gets more interesting. As it turns out, those participants who received vitamin D2 showed increases of approximately 34%, but those taking D3 showed increases of a whopping 75% – more than twice the levels of those taking D2.
That's a big difference. Surprisingly (or maybe not surprisingly, depending on how you look at it), the NIH (National Institutes of Health) maintain that D2 and D3 are nutritionally equivalent.
Obviously, the latest research shows that this may not be entirely accurate. Those taking D3 supplements (or who get it from a diet including things like eggs and fish) might actually be doing a much better job at increasing D levels than those taking D2 supplements or eating foods high in D2.
Researchers believe that the way the two types of vitamin D bind to the molecules in the body is the reason for the different levels of effectiveness. D2 also has a shorter half-life compared to D3, so it may not retain it's effectiveness as long.
It should be pointed out that the research subjects in this study were all women, so there's no guarantee that men would experience the same benefits. Even so, the evidence strongly suggests that if you're currently supplementing with D2, or not supplementing with vitamin D at all, you may very well be short-changing yourself.
See Also: Can Vitamin D Boost Your Testosterone Levels?
So How Much Should You Take?
How much vitamin D you should be taking is a matter up for debate. For example, the Endocrine Society recommends high doses of up to 2,000 IU per day, while the NIH suggests taking only 600 IU's daily.
According to the IOM (Institute of Medicine) 4,000 IU daily would be the safe upper limit for vitamin D intake. Therefore, taking somewhere between 1,000 and 4,000 IU will be enough to maintain optimal D levels in most people.
The best way to determine how much to supplement with is to get your blood tested for D levels, before and after supplementation. This will give you a good idea of how much to start with, and allows you to adjust your dosage over time to reach optimal levels.
While there's definitely room for further research, you can raise your D3 levels now by taking a supplement that contains D3 – I recommend  Solgar Vitamin D3 capsules (600 IU), or Nordic Naturals Vitamin D3 Gummies (1,000 IU). Both are a great options.
And you might also want to aim for a diet in D3-rich (and omega-3 rich) foods like eggs and fish.
See Also: Best Multivitamins For Men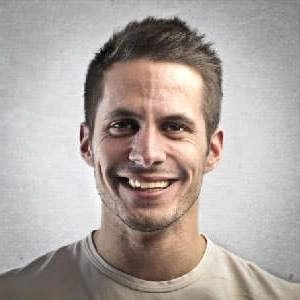 Mark McIntyre is the founder of MaleHealthReview.com and acts as it's chief contributor. He is a fitness trainer and avid mountain biker who also enjoys camping, hiking and fishing. Besides managing Male Health Review, Mark is also a guest columnist for several blogs related to men's health. More about this author…