Last Updated on August 20, 2023 by Mark McIntyre


Product: Ayurstate
Manufacturer: India Herbs
Product Page: Amazon.com
An Ancient Remedy for Modern Times
The prostate starts out as a small gland, but as we get older it can change significantly, and our quality of life can change with it. For guys over 50, the most common prostate problem is benign prostatic hyperplasia (BPH), which is a fancy way of saying "enlarged prostate" (older men are also at risk for prostate cancer, but it's not near as common as BPH).
A lot of guys in their 40's and 50's start to experience changes in their bathroom habits, for example needing to go more frequently, having a weaker urine stream, or not emptying the bladder completely. You might also notice that you're having to go more often in the middle of the night as well.
If these problems seem familiar to you, there's one product I recommend above all others, including prescription drugs, and that's Ayurstate.
Ayurstate is an all-natural supplement containing herbal extracts that have been safely and effectively used in Ayurvedic medicine for thousands of years, known for their positive impact on prostate health. There have literally been thousands of men who've completely normalized their prostates and drastically improved urine flow just from using this product.
How does Ayurstate work?
As men age, not only do our testosterone levels decrease but our levels of estrogen tend to increase, leading to an imbalance thought to be a major factor in BPH and prostate cancer.  By introducing phytoestogens which bind to estrogen receptors, Ayurstate decreases estrogen levels in the body, helping to restore hormonal balance and prostate health.
Another contributing factor for prostate problems as we get older is dihydrotestosterone (DHT), which can cause tissue growth around the urethra, leading to urinary problems.  It's been observed that guys with BPH tend to accumulate excess amounts of DHT in the prostate as they get older, but men who don't produce DHT don't develop BPH.
Ayurstate helps block an ezyme that converts testosterone to DHT, which prevents prostate growth. It also contains components which help keep prostate ducts clear, purge the urinary tract, increase kidney performance and tone the bladder.
Ingredients
Ayurstate is composed primarily of the following ingredients: Shatavari, Sensitive Plant, Boerhavia, Holy Basil, Orchid Tree, Guggul, Tribulus and Three-Leaf Caper.  These are included as herbal extracts in order to ensure maximum potency and purity.
This proprietary formula consists of 50 natural phytonutrients which encourage a total of 250 synergistic activities in the body, widely recognized for contributing to prostate health.
Here is a break-down of each of the main ingredients:
Shatavari – Introduces phytoestrogen compounds (Shatavarin I and IV) into the body to reduce estrogen levels.
Holy Basil – Helps to decrease inflammation of the prostate gland.
Guggul – Lowers the levels of prostaglandins and polyamines which play a major hand in causing prostate problems and deficient immune response.
Orchid Tree – Decreases DHT levels to help reduce the growth of prostate tissue.
Tribulus – This herb encourages the production of Luteinizing Hormone  in order to bring testostreone levels back up.
Three-Leaf Caper – Cleanses the urinary tract, promotes healthy kidney function and supports bladder strength.
Boerhavia – Helps decrease the production of polyamines and prostaglandins which are partly responsible for prostate imbalances.
Sensitive Plant – Like Orchid Tree, Sensitive Plant is instrumental in helping to slow the abnormal growth of prostate tissue.
Each of these ingredients is FDA-approved and manufactured in government-approved laboratories so you can be confident in their quality and safety.
How to Use Ayurstate
Every box of Ayurstate contains a one-month supply of 60 capsules, 500 mg each. One capsule should be taken twice a day, preferably after breakfast and dinner. This is a sufficient dosage for most men who are experiencing prostate enlargement, elevated PSA levels or urinary problems.
In order to normalize urination and prostate size you'll need to take Ayustate regularly for anywhere from 3-6 months, after which the results will remain for an extended period of time, even after temporarily stopping usage. It's best to take this supplement either long-term on a daily basis, or for a 4-6 month maintenance period once a year to ensure permanent optimal prostate health.
Side Effects
Because Ayurstate only contains safe and effective pharmaceutical grade herbal extracts, there are absolutely no unwanted side effects associated with it's use. However, if you have a concern about an existing medical condition or medication you're taking, it's always best to consult your doctor first.
Customer Reviews
Ayurstate has developed quite a solid reputation for it's ability ot improve prostate health, and judging from the numerous positive reviews like the ones below, it's no wonder:
"I started taking Ayrustate after I realized I was getting up 2-3 times a night. I have a good friend who has enlarged prostate and he referred me to India Herbs and Ayurstate. I have been taking for about 2 months now and finally I get a full nights sleep."

– Len
"I've been using India Herbs products for about 5 years, and I have had a lot of success with Ayurstate. No more 6 runs to the bathroom in the middle of the night, I feel like a normal human being again.
I've tried many different products over the years, and theirs works the best."

– Stanley F.
"I'm a prostate cancer patient. After taking Ayurstate for 3 months, I was very happy when my doctor called and told me my PSA dropped by 3 points (from 12.5 to 9.6). As long as Ayurstate does that for me I will continue to use it, there aren't many natural products out there that can drop PSA without side affects. I have also told many people with prostate problems to give it a try. As far as the people at Ayurstate, well, I feel Liz is friend now and not just someone to purchase from. Keep up the good work."

– Joe D.
"Ayurstate has really helped relieve my husband's enlarged prostate symptoms. After 1 month of use he went from getting up to go to the bathroom 3-4 times per night to 1 time per night. He is sleeping better and has more energy. Also during the day, the urgency has been greatly reduced. After trying several herbal combinations with minimal results, Ayurstate has really made a big difference for him."

– Linda
"I have been trying the india herbs product to sleep better and avoid multiple trips to bathroom. I now sleep thru the night and dont have a constant urgency to relieve myself. I ran out and I ordered more to enjoy my rest. It gives me relief. many thanks for better prostate health."

– Terry
"I am on my 5th box of Ayurstate, this is a great product. I have taken Avodart at $110 a bottle, there a little improvement. Since I have been taking Ayurstate, I have considerable improvement and it gets better day by day. I'm going to make Ayurstate part of my daily regime. Also, their customer service is top notch, anytime you have a problem, its solved quickly with a simple phone call, they go out of the way to make sure your satisfied with both their products, and their service."

– Duane B.
"This product works. There are many men who should be taking this product. I am 62 and have been having prostate issues for about five years. I tried many different products and this is the only one that works. I have never written a review. I am doing this because this can help many men. You must have patience with herbs. It took about 4 weeks weeks to start seeing improvement in urine flow. At 60 days there was a marked improvement. I have not had any infections for the past year. Give this 90 days and you will see improvement. I am a verified user. Remember have patience."

– Bruce C.
Where to Buy
Ayurstate is available locally in the US from a few Ayurvedic practitioners, but the easiest way to order is directly from Amazon.com. That way, you can try it for an entire 4 months and if you aren't satisfied with the results you will be given a full refund with no questions asked.  You just send back your empty boxes within 60 days and that's it.
They have an impressive A+ rating with the Better Business Bureau so you can be confident that they stand by their product and provide thorough customer support.
You can order online or over the phone using several payment methods, and they'll also ship to you anywhere in the world.
Conclusion – Does Ayurstate Work?
Over the past 10 years, thousands of men all over the world have been able to improve and maintain good prostate health by using of Ayurstate.  Not only will it strengthen the flow of urination and allow you to sleep through the night, but you'll also notice a relief from any discomfort associated with having an enlarged prostate, usually within the first week or two.
If you're one of the millions of men who are seeking to achieve a stronger urine flow, a decrease in urination, a reduction in prostate size and normalized PSA levels, then this is one supplement that you cannot do without. With a four-month guarantee there's no reason not to try it. Isn't it time to stop those embarrassing and uncomfortable prostate problems once and for all?
You can find price and more information over at the Ayurstate product page.
Have you used Ayurstate? I'd love to know about your own personal experiences. Feel free to leave a review or comment below.
Overall Rating
Ayurstate
Improves Urine Flow
9.5/10
Increases PSA Levels
9.3/10
Relief of Discomfort
9.5/10
Reduces Frequency of Urination
9.6/10
Pros
Produces noticeable improvement in urinary function.
Relieves pain and discomfort due to enlarged prostate.
More affordable than prescription drugs with no side-effects.
100% all-natural and safe.
4-month 110% money-back guarantee.
Cons
Needs some time to work; allow 3-6 months for full effects.
Not available in retail stores.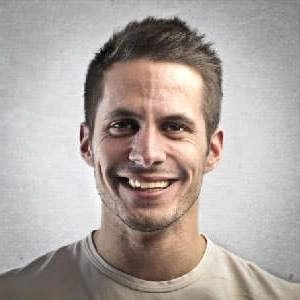 Mark McIntyre is the founder of MaleHealthReview.com and acts as it's chief contributor. He is a fitness trainer and avid mountain biker who also enjoys camping, hiking and fishing. Besides managing Male Health Review, Mark is also a guest columnist for several blogs related to men's health. More about this author…