Last Updated on September 25, 2023 by Mark McIntyre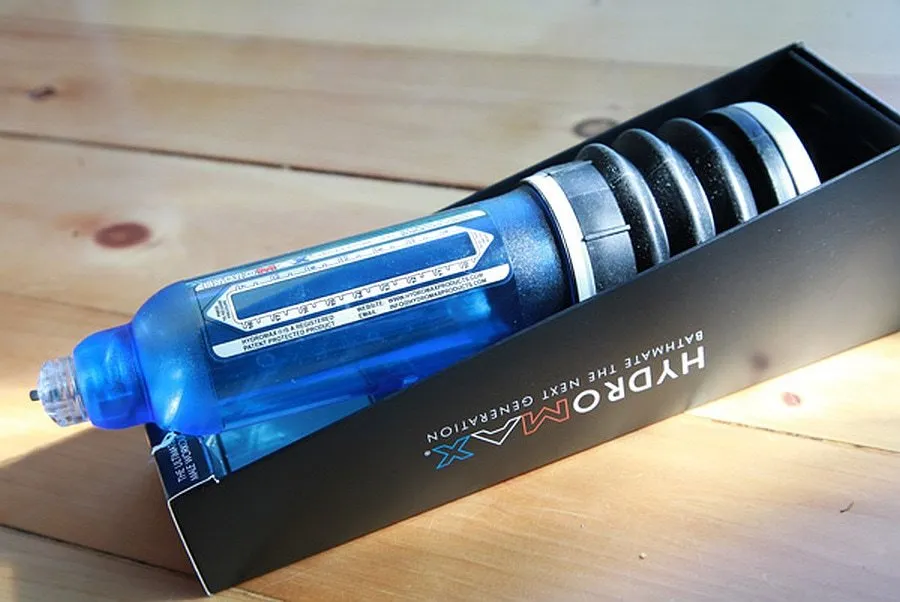 A while ago I was presented with a chance to try out the Hydromax7, a penis pump that creates vacuum pressure with water instead of air to create some amazing results. After three months of using this device, I became quite familiar with its use and observed some intriguing results. Keep reading my Bathmate Hydromax review to learn if it truly measures up to all the hype.
Note: This post contains affiliate links, from which we may earn a small commission for any purchases made via these links, at no extra cost to you. Learn more.
Review Summary
Enhances erection function
Provides a noticeable size increase (both erect and flaccid)
Immediate temporary results
Gains become permanent over time
---
I honestly didn't start out expecting a substantial change, but I was more than pleased with how much Hydromax7 caused my dick to grow. Going from 5.42″ to 6.65″ in erect length is downright stupendous. My girlfriend made it clear that she can absolutely tell the difference, especially in the larger girth of my now bigger cock. If you haven't tried this yet, you are seriously missing out!
Who Is It For? The Hydromax7 model is specifically for men with penises measuring between 5″ – 7″ when erect. However, there are other Hydromax models to fit any starting size, whether you're smaller, longer, or wider.
Who Is It Not For? Getting optimal results with a penis pump requires a dedicated commitment to consistent use. So, if you're unable to keep up with regular pumping sessions, you might want to consider other options.
It Can Be Purchased from the official Bathmate website for the current price of $169.99.
What is the Bathmate Hydromax?
The Bathmate Hydromax is a hydro vacuum penis pump designed to increase dick size and help men improve their erectile function. It features a cylinder that's placed over your manhood, a soft base ring that forms a seal snugly around the groin area, and a rubber pumping gator that forms a vacuum within the cylinder.
About Bathmate
The founder of the Bathmate hydro pumps is a hydraulic engineer named John Oakes. He designed his initial hydrotherapy pump in 2004 with a purpose: to help a friend who suffered a spinal injury to achieve erections. The results, however, surpassed his expectations, as he found that the pump had several other benefits.
In 2006, John collaborated with associates to solidify Bathmate as an official business. Since then, the company has soared to the top, becoming the world's leading brand in penis pumps, boasting over a million units sold worldwide.
The same year, Bathmate introduced their first model: the Hercules. Since then, their portfolio has grown impressively, with several ranges consisting of more than ten models in each. This includes the Hydromax7 and the HydroXtreme11, which holds the title as the world's largest penile pump.
Purchasing
In my research into Bathmate's Hydromax models, I discovered that the company offers a variety of sizes to accommodate different penis lengths. Their official website features a handy calculator that simplifies the process of determining the appropriate model for your penis size. After entering in my measurements, the results suggested I use the Hydromax7, designed to fit erect penises ranging from 5-7 inches in length.
They even come in your choice of color: Red, clear or blue.
However, one slight annoyance was the incessant pop-ups bugging me for my email. A single pop-up per visit is fine, but being interrupted multiple times could potentially deter prospective buyers.
Bathmate also offers an impressive selection of accessories, all tailored towards enhancing penis health. These include:
Penis measuring gauge
Manscaping supplies
Cleaning accessories
Sex toys
Lubricants for different purposes
Pump straps and shower holders
Replacement parts
Extended warranty
Selecting the Right Pump
The Bathmate Pump series comes in three unique models. For your convenience, I've compiled a brief overview of each variant.
Bathmate Hydro7
Basic model at the most affordable price but offer 35% less vacuum power compared to Hydromax models.
The Bathmate Hydro7 pump is designed to accommodate penises 5″- 7″ in size.
It's available in red, clear or blue color.
Bathmate Hydromax Series
Bathmate touts this product as the world's top-selling penis pump.
It surpasses the power of the Hydro series and comes in 5 different sizes to accommodate a variety of lengths and circumferences.
Their lineup includes a 3″ model for the smaller endowed men, and even a 9″ version for those who are already well-endowed but aspire to go the extra mile.
These pumps are also available in a choice of three colors.
Bathmate HydroXtreme Series
The most powerful penis pump that Bathmate offers.
Has the same size variations as the Hydromax.
Comes with a hand-ball pump for much easier use.
It provides stronger vacuum suction compared to the Hydromax.
Initial Impressions and Key Features
Unboxing Experience
The arrival of my Hydromax7 was indeed a pleasant surprise – it came in discreet packaging without any indication of what might be inside. Anyone seeing the package wouldn't have any idea of what the contents might contain.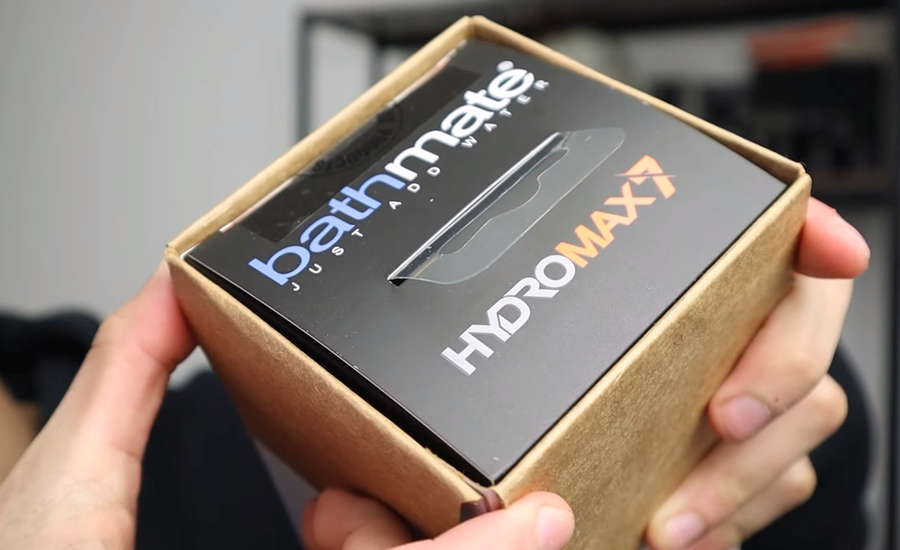 Once opening the package, I discovered a tastefully designed box inside. It gave off a sense of quality without being overdone, and had a premium feel to it.
While the contents of other packages from the Bathmate range may differ, my initial reaction to what was included in my box was initially a bit disappointing:
The Bathmate Hydromax7
A comprehensive user guide
A sample of Max Out jelqing enhancement serum
An informational sheet.
However, it turned out to be everything I needed to get started, and the quality was top-notch. So, the absence of additional items didn't bother me much.
Product Quality
At this point, I could hardly wait to take the out the water pump and open the user guide. A brief scan of the instructions made the process seem pretty straightforward: Attach the comfort pad, close the valve, fill the pump with warm water, and presto – it's ready for use.
The Bathmate Hydromax7's look and feel were exceptional. The product's cost initially gave me some pause, but after experiencing it first-hand, any doubts I had about the price were put to rest. The materials it's manufactured with are high-quality, and its components seem very durable. It's a good thing to know that it would take some serious effort to damage it, especially since it's meant to be used in the shower or bathtub.
The simple design of the Hydromax7 made an impression on me, despite the extensive technological research that went into its development. The pump is lightweight yet durable, with minimal moving parts that could potentially snap off or break. The device's overall quality definitely instilled a confidence in me to use it daily.
One convenient feature of the Bathmate Hydromax pump is the integrated ruler on the side of the tube where your penis is inserted. This allows you to monitor and record your progress while using the pump. However, I found that the measurement ruler on the pump is not very precise, and it's more of a general ballpark gauge of where your current size is.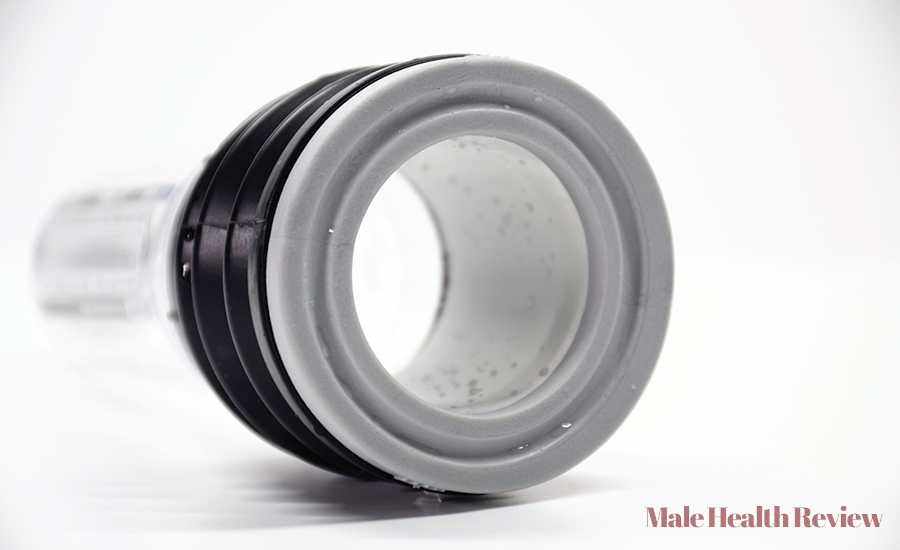 Hydromax7 Details
Product type: Penile pump.
Available colors: Red, clear and blue.
Materials: Non-toxic plastic and silicone
Dimensions: 11.8" long x 3.5" wide
Refund Policy/Warranty: 60-day "no questions asked" refund policy and a 2-year warranty with purchase. Optional extended lifetime warranty also available.
Works Fast
My jaw dropped when I used the Hydromax7 the first time. My erect size while pumping went from around 5.5″ to an impressive 6.5″ – instantly. After that first session, my flaccid length went from about 3.75″ to over 5″. This was an undeniably significant enhancement in cock size. The best part is that you can see immediate results – there's absolutely no unnecessary waiting.
Lasting Effects
The Bathmate Hydromax7 offers immediate temporary results that last up to 8 hours. You'll see an enhanced size and a lower hanging member that continues for the following 24 hours. Once the effects appear to have completely worn off, you'll be ready for another session with the pump. And the more you use it, the longer the results will last.
Simple to Use
Despite first having reservations about penis pumps (due to a few horror stories), Bathmate was able to ease my concerns with a wealth of instructional videos and informative blogs on their website. These resources are dedicated to guiding you in the safe use of their Hydromax products.
Moreover, the user guide provides an abundance of safety-related information and advice on how frequently to use the pump. Their goal here is to help you achieve optimal results while avoiding any potential harm to your most precious appendage.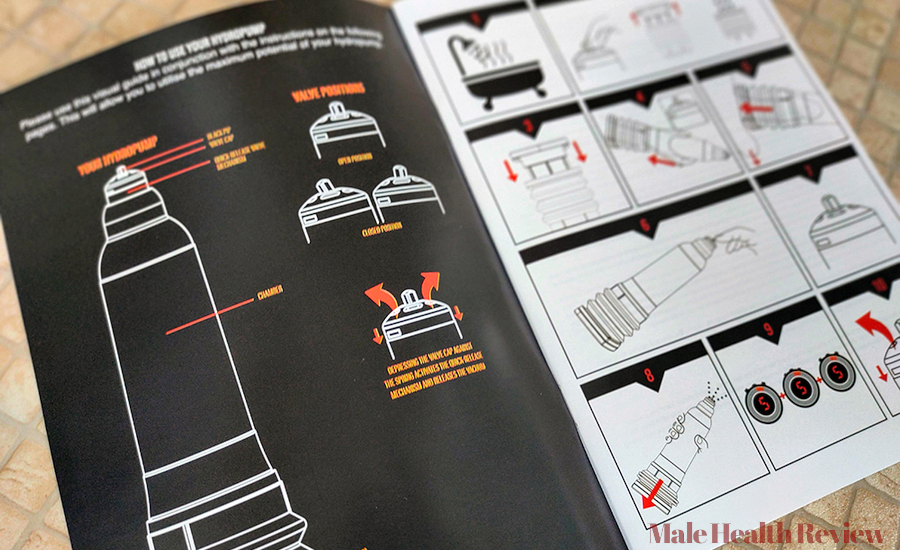 Improved Erection Quality
Hydromax was originally developed by the company as a solution for men struggling with achieving erections. This state-of-the-art penis pump is designed to combat erectile dysfunction. It provides users with the ability to enhance their sexual potency, improve the quality of their erections, and boost their bedroom performance. It also significantly elevates confidence levels and overall sexual function.
Medical Grade Device
Air-based penis pumps have a notorious reputation for being harmful, often leading to cringe-worthy incidents. However, Bathmate pumps stand apart due to their medical grade classification. This essentially means that Bathmate has diligently tested and engineered their pumps to ensure a safe amount of vacuum pressure, effectively eliminating the risk of severe injury.
Likewise, Hydromax pumps come equipped with a safety valve that restricts the vacuum inside from escalating to dangerous levels. Nonetheless, it's important to take into account your personal level of pressure tolerance while using the pump.
Hydro-Based Technology
The Hydromax Hydropump devices provide a safer approach as they use water for a more consistent and appropriate pressure level around your penis. According to Bathmate, the warm water used when pumping causes a relaxation effect on the penis which enhances blood circulation and minimizes the risk of discoloration or bruising.
Built For Comfort
The Hydromax 7 offers an enjoyable level of comfort during use. Its silicone base is gentle and adheres smoothly to the skin. I've experienced other pumps that caused friction and left unsightly red marks on my pubic bone. And it goes without saying that they were pretty uncomfortable as well.
With the Hydromax7 in place, the warm water surrounding my cock provides an incredibly nice sensation. There's definitely a certain level of pressure, but it's far more pleasant than the uncomfortable air pressure and constricting sensation that conventional air pumps are associated with.
Increases Sexual Pleasure
Since I've been using the Hydromax7, I've experienced the most amazing orgasms. All the increased blood flow to my dick makes sex way more pleasurable and intense since my penis is so much more sensitive. I'm also able to last much longer in the bedroom thanks to my Hydromax7. My girlfriend is super-turned on by my dick's increasing size, but I can also go for a lot longer, making sure she gets satisfied before I finally erupt.
How to Use the Hydromax
Think of Hydromax as a rapid, 5-minute gym session for your manhood.
You start by filling the device with warm water when you're in the shower or bathtub, and then fit it over your penis, ensuring it's snug enough against your skin to create a seal. As you pump, you'll soon experience the sensation of the vacuum action.
The manufacturer suggests using it up to three times daily. However, due to my work and other commitments, I limited my sessions to once or twice a day.
My Personal Experience Using Hydromax
Before Starting
With anticipation running high, I was all set to give Hydromax7 a go. I'd done my homework thoroughly, scouring the internet for information and watching every Bathmate video tutorial available to understand the every angle of using the pump. However, safety is paramount when using a device like this, so I also spent a considerable amount of time going through the detailed user manual provided.
I also cleaned up my pubic area to make sure the comfort ring could effectively create a seal against my skin, keeping water and air from seeping in or out. Overgrown pubic hair can be an issue, preventing the pump from functioning correctly. On a lighter note, my girlfriend was delighted to see the bushy mess I had been ignoring was finally gone.
My strategy was to use the pump consistently and strictly follow the instructions for six months, all the while keeping track of any progress I made. My primary objectives were to achieve a stronger, longer erection, and a bit more girth, both in a flaccid and erect state.
I took out the measuring tape and noted down my starting points: a length of 3.75″ and a circumference of 3.1″ when flaccid, and a length of 5.45″ and circumference of 4.78″ when erect. As I stepped into the shower, I was optimistic at the opportunity to make those measurements a thing of the past.
First-Use Experience
Despite thoroughly going over the user's manual, my initial approach towards using it was one of caution. The pump posed a bit of a challenge to figure out at first. I had assumed that I had a firm grasp on how to use it after going over the instructions.
However, the actual experience of using the Hydromax proved to be a tad different. I spent around 10 minutes tinkering with it, and finally managed to get the hang of adjusting the pressure and establishing the right rhythm for the penis pumping session.
What Does It Feel Like?
At first, the sensation was rather peculiar. There wasn't any discomfort per se – just a little unusual. However, after a few days of using the pump, I had completely gotten used to it.
Short Term Effects
After I had a few sessions under my belt, my dick was noticeably bigger when flaccid, which made me feel more confident, even going naked around the apartment more often.
The primary change was a noticeable increase in thickness, not necessarily length at first. However, I decided to bring out the measuring tape for some comparison. After that initial session, I found that I was 5″ in length and 4.5″ in circumference when flaccid. My erections were better than ever, a feeling that was truly incredible.
With such promising gains, I was excited to see the progress over the next three months. I incorporated the Hydromax7 pump sessions into my daily  routine, using it every morning in the shower and very often before bedtime. Once while on vacation I had to skip a few days, and when I got back, I did notice a slight reduction in size.
Long Term Effects
Three months down the line, it can't say for sure if I would keep my gains if I stopped using the Hydromax7. However, consistent usage of the pump helps me maintain my gains. After putting in the time with my Hydromax 7, I've successfully reached an erect length of 6.65″ and a girth of 6.1″. It's an exhilarating feeling, I must say.
The best reviews are made by my girlfriend, who makes it clear that she can feel the difference, particularly in the girth of my dick. I have really enjoyed seeing her steal a few glances at my cock gains, and it has without a doubt fueled the flames of our sex life.
I would like to add that after making my purchase, I ended up getting the Bathmate shower strap. This addition made my daily routine much more manageable, allowing me to enjoy a hands-free experience. Even though I consider the strap to be overpriced, it's quite clear that Bathmate has carefully considered the overall user experience when designing this product.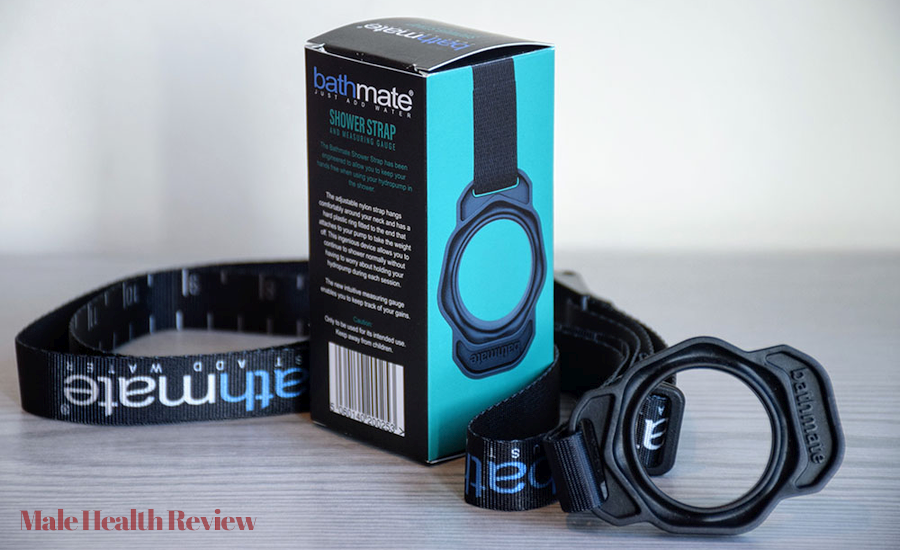 Nowadays, it's just routine for me to kickstart my Hydromax workout the moment I step into the shower. While the benefits continue to gradually increase at a slower pace than before, the results are still encouraging. I'm optimistic that with consistent use, these gains will remain for a longer duration.
Regardless, I have no intentions of reverting back to a time when my manhood was in a less impressive state.
If you're curious about the physical aspects of the product and how it's used, do take a look at the instructional video below:
Hydromax7 Review Key Points
I am honestly shocked at how well the Hydromax7 has made my dick grow in size. I didn't really expect to see such substantial gains. Going from 5.5″ to 6.65″ in length when I'm erect is freaking outstanding. My girlfriend says she not only sees the difference, but feels it, too – particularly the girth of my bigger dick.
Using the pump while showering is really convenient, and it seamlessly fits into my daily routine. I just attach the device and continue with my regular showering routine, all the while enhancing my dick. I've always felt safe and confident following the process, thanks to strictly adhering to the guidelines and limiting each session to five-minute intervals.
In summary, my dick size and self-confidence have both seen significant growth since I began using the pump. The Hydromax 7, and the other size models, have the capacity to truly revolutionize your life.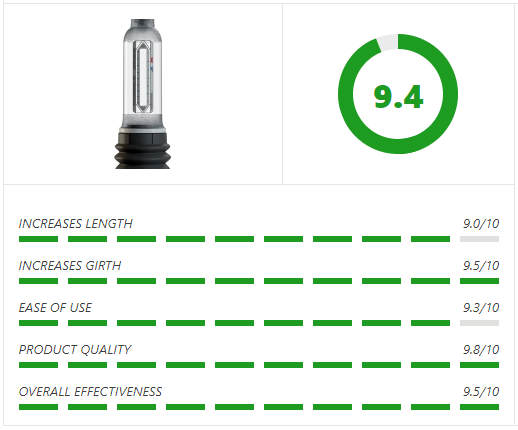 ---
Hydromax Pros:
Enhances my bedroom performance
Provides a notable increase in size, whether flaccid or erect
Comfortable to use
User-friendly and straightforward instructions
Boosts confidence with every use
Convenient hands-free shower strap is a plus
Hydromax Cons:
To be effective, you should keep pubes trimmed
Consistent use is required to maintain gains
Water is required for use, so mostly convenient while bathing
At first, the process can be awkward, but with time you'll adjust
Bathmate accessories are on the expensive side
---
Who Should Use the Hydromax?
The Hydromax7 is ideally suited for men whose erect penis size falls between 5″ – 7″. However, if this doesn't apply to you, don't worry. There are alternatives within the Hydromax series that cater to smaller, larger, and wider dimensions.
In my research, I stumbled upon a rather unsettling fact: if you don't keep using it, you risk losing it. With age, the lack of regular erections could lead to a decrease in penis size, which is quite a frightening prospect. I believe this device is a fantastic tool for mature men looking to not only preserve but enhance their size.
Bathmate designed the Hydromax with another goal in mind: helping men who struggle with premature ejaculation. Having seen an improvement in my own performance with my girlfriend, I can vouch for Hydromax as a potential solution for those facing similar issues.
Who Shouldn't Use a Hydromax?
To begin with, let's address the elephant in the room. If you're already satisfied with your dick size, there's no need for this product.
Moreover, a penis pump requires a certain level of dedication to realize noticeable gains. If you're unable to commit to consistent use, it might be best to explore other alternatives.
Lastly, the Hydromax isn't exactly cheap and may be a sizeable investment for some guys. However, believe me when I say that if you're going to buy a penis pump DO NOT GO CHEAP. And avoid any of the Chinese knock-offs you may come across. Trust me – you'll thank me later.
Where To Buy Hydromax?
It's available for purchase from the official Bathmate hydro pump website.
Frequently Asked Questions
Below are some answers to common questions I get about the Hydromax 7 and Bathmate pumps in general.
Does the Hydromax really work?
Unquestionably, Bathmate has proven its effectiveness in delivering measurable, real-world outcomes. Its users worldwide have witnessed significant enhancements in size, performance, confidence, staying power and more.
Recent research reveals that Bathmate penis pumps received an impressive 88% satisfaction rate among users who tried their pumps for more than a month. Additionally, Bathmate hydro pumps are the top selling penis pumps in the world, with sales exceeding a million units
How is it that they were able to sell over a million hydro pumps? The answer is simple: their products deliver as promised. The effectiveness of these products is backed by the success stories of countless men from around the globe, as these types of sales numbers wouldn't be achievable if their products didn't work.
While Bathmate gains you receive might take a bit longer for some men compared to others, there are a ton of genuine customer testimonials praising Bathmate penis pump as a 'game-changer':
Best investment I ever made
I have tried other pumps but after purchasing the Hydromax7 I have better results in size, the pump is of better quality, and you have a team of people to help you and spare parts to keep this pump going for years to come. I'm enjoying this pump and plan on to keep using it.

– Keith J. from OR, USA

Amazing!
I can't believe how quickly this pump is working! The confidence I've been needing.

– Pat F. from CO, USA

Love it
It lives up to the hype! Couldn't be any happier with it.

– Alexander H. from FL, USA

Awesome!!!
Awesome product. Easy to use. And works!

– Raymond R. from OH, USA

It's for real
It does what it says. I am still learning and experimenting but I can honestly say that it works!

– Joshaun B. from CA, USA
Does Hydromax increase length?
Bathmate penis pumps operate by focusing on the tissues and blood vessels in the penis, as well as the corpus cavernosum (a part of the penis that fills with blood during arousal). This targeted approach results in unparalleled growth in terms of length, girth, and firmness.
After just thirty days of use, over 70% of users reported a noticeable increase in size. Bathmate's Hydromax penis pumps are praised by users, boasting an impressive 92% satisfaction rate. That said, while penis pumps can absolutely increase your penile length, they are even better at increasing girth. If you are specifically looking to get a longer penis, I highly recommend using a penis extender.
Where is Hydromax manufactured?
The Bathmate is a meticulously handcrafted product made in Wakefield, West Yorkshire in the UK. They employ only the finest materials in its creation, such as skin-safe silicone, durable polycarbonate, and high-grade stainless steels.
They also use advanced precision robots in the injection molding process. These robots efficiently manage the tricky task of removing and positioning the complex molds, ensuring perfection in every piece.
Additionally, Bathmate distributes world-wide from shipping centers in the UK, USA, Australia, Spain and other locations.
How do you use Hydromax?
Using the Bathmate pump is simple and straightforward. While you're in the shower or bath, fill the pump with warm water, place your penis into it, and firmly press the pump against your body. By pumping out water, you gradually build vacuum pressure.
Soon, you'll start to feel Bathmate working its magic. For optimal results, use it for up to 5 minutes, three times a day.
Can you use the Bathmate without water?
Yes, you can. While Bathmate pumps were engineered to utilize water instead of air for generating suction, that doesn't necessarily mean they require water to function. These pumps are perfectly capable of working with air as well. Whether you're in the shower, soaking in a bath, or simply pressed for time in the bathroom, you can always rely on your Bathmate penis pump.
That said, for optimal performance your Bathmate should be filled with water, making it the perfect accessory for either your bath or shower. If this isn't feasible, don't sweat- you can still achieve excellent results by using your Bathmate with water from your sink.
There are numerous advantages to using warm water; the most evident being the enhancement of blood flow to the penis. This occurs due to the warm water hydraulics and the slow negative pressure created by the hydropump. The result? Exceptional outcomes and a heightened sense of sexual function and confidence.
What size Bathmate do I need?
Unsure of what size Bathmate pump to choose? The key to selecting the ideal penis pump is finding the right fit. This not only ensures safety but also guarantees optimal results. The first step is to measure your penis. Don't worry, the Bathmate website has an easy-to-follow guide on how to properly gauge your penis size to ensure accurate measurements.
If you're still unsure, the comprehensive penis pump size guide can help you make the right choice.
How does the Bathmate Hydromax work?
Bathmate penis pumps work by forcing blood into the penis tissues, blood vessels, and the corpus cavernosum (the part that fills with blood during an erection). This method results in unmatched increases in length, girth, and hardness.
How Do You Clean the Hydromax?
The Hydromax penis pump needs a thorough cleaning after each use to maintain optimal hygiene. It's best to use a toy cleaner or even just soapy water. I personally chose the Bathmate sex toy cleaner after purchasing this pump, but there are plenty of alternatives available in the market that would do the job just as well.
Cleaning the Hydromax is crucial to prevent any potential bacterial infections. After all, the last thing you want after putting in so much effort is an sore, inflamed dick.
The Hydromax7 consists of two main components: the cylinder and the comfort pad. When it comes to cleaning, I separate these parts for a thorough rinse. I use the toy cleaner with a clean brush to scrub the comfort pads and the cylinder. What I love about the Hydromax is how quickly it dries, making it ready for storage in no time.
An additional accessory that might be useful is the capsule case, which serves as a convenient way to store the pump. But like their other accessories, with a price tag of over $45 I found it too expensive for my tastes. So, I settled for a small shaving kit bag I got for just a few dollars.
Thanks for reading and I hope you found my Hydromax7 review helpful.
Bathmate
Overall Effectiveness
9.5/10
Pros
Only requires 15 minutes a day.
Uses water instead of air for added efficiency, safety, and comfort.
Provides immediate short-term results and permanent size increase with repeated use.
Enhances sexual performance
60-day money-back guarantee.
Cons
Requires several months use for long-term benefits.
Water is required for use, so mostly convenient while bathing
Requires an initial learning phase to use properly
Bathmate accessories are pricey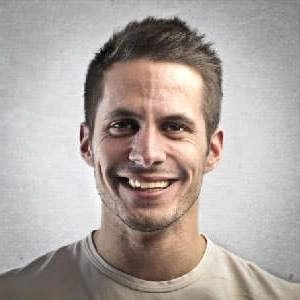 Mark McIntyre is the founder of MaleHealthReview.com and acts as it's chief contributor. He is a fitness trainer and avid mountain biker who also enjoys camping, hiking and fishing. Besides managing Male Health Review, Mark is also a guest columnist for several blogs related to men's health. More about this author…