Last Updated on August 20, 2023 by Mark McIntyre
BCAA's are Branched-Chain Amino Acids. Classified as essential amino acids, BCAA's are necessary for the body to function properly, but they aren't produced by the body. The only way to obtain these amino acids is through diet or supplementation.
BCAA's can be divided into three primary types of amino acids: leucine, isoleucine, and valine. Each of these functions differently and offers specific benefits to bodily function and overall health.
Branched chain amino acids are naturally found in many protein-rich foods. Meats, legumes, nuts, and certain grains all contain high amounts of BCAA's.
Other than food, many people take BCAA supplements in order to obtain larger and more complete dosages. Those who routinely engage in strenuous exercise typically opt for supplementation, since they require higher amounts of amino acids for building and maintaining muscle mass.
Amino acid supplementation can decrease fat synthesis, improve redox status, and promote energy production via activation of NRF-2 and PGC-1alpha. Amino acids also promote mitochondrial biogenesis – the body's internal production of energy.
To make the process of deciding which products to choose a little easier, we present a list of what we found to be the best BCAA supplements currently available.
Based on research and testing, here are the brands which were found to have the best combination of quality, value, and effectiveness as of 2023.
Top 5 Best BCAA Supplements
---
#1: Transparent Labs CoreSeries BCAA Glutamine
With 100% ingredient transparency and a powerful recovery formula that includes leucine, isoleucine, valine, glutamine, and coconut water extract, the CoreSeries BCAA Glutamine by Transparent Labs was designed to be the best BCAA supplement for recovery and repair on the market.
The active ingredients, all backed by scientific research, are added at clinically effective doses indicated in verified published research studies, and have absolutely no colored dyes, useless fillers, or other chemical additives.
Manufactured using premium fermented vegan BCAA's, the CoreSeries BCAA Glutamine from Transparent Labs is especially formulated to:
Trigger protein synthesis.
Enhance glucose metabolism.
Boost muscle glucose uptake.
Enhance immune function.
Prevent fatigue.
Decrease exercise-induced muscle damage.
Improve post-workout muscle growth.
Accelerate fat loss through fasted training.
Each serving contains a huge 14 grams of BCAA's with the addition of glutamine and coconut water extract, all combined to trigger protein synthesis, help prevent muscle fatigue, and maximize post-workout muscle gains, all while boosting your overall performance!
Available flavors include: Blue Raspberry, Tropical Punch, Strawberry Lemonade, Green Apple, Sour Grape and Orange.
Ingredients
L-Glutamine 5,000 mg, L-Leucine 4,000 mg, L-Valine 2,000 mg, L-Isoleucine 2,000 mg, Coconut water powder 1,000 mg, Stevia 500-750 mg.
Other ingredients: Malic acid 1,200 mg, natural flavor 1,000 mg, citric acid 600 mg, calcium silicate 257.5 mg, silicon dioxide 257.5, beet root powder (for color) 50 mg, beta carotene (for color) 20 mg.
Directions
Mix one level scoop of product with 10-12 fl. oz. of cold water or other beverage 30-45 minutes prior to, during, or immediately after workout. For best results, take at least two servings of BCAA's daily. It's recommended that you drink plenty of water during your workout to stay hydrated. Do not exceed 4 servings in one day.
Verdict
This product has a simple but potent and effective ingredient profile, massive amounts of BCAA's, and is made with clean, high-quality ingredients to supercharge your workout. Highly recommended.
---
#2: Performance Lab SPORT BCAA Capsules
Formulated for those who demand high performance, Performance Lab's BCAA supplement comes in convenient capsules for those who don't want the hassle of mixing and keeping up with a shaker. Performance Lab BCAA is delivered in vegan-friendly NutriCaps, which are a clean and convenient alternative to the artificial sweeteners, flavorings, and additives other brands use to mask the bad taste of BCAAs'.
Many brands also use cheap BCAAs in crazy ratios – as much as 10:1:1 (L-Leucine, L-Isoleucine, L-Valine) or more. But the problem with these low-quality BCAAs is that they tend to be more difficult to absorb, and many of the ratios aren't backed by valid research.
Performance Lab SPORT BCAA provides the optimal scientifically-backed 2:1:1 ratio in forms that are twice as effective. One is Ajipure, which are clean, bioavailable BCAAs made from non-GMO, gluten-free vegetable-derived carbohydrates; and Performance Lab's own fermented NutriGenesis lab-grown BCAAs complexed with absorption-enhancing natural co-factors including probiotics, enzymes, fiber and antioxidants.
Some features of Performance Lab BCAA include:
Rapid absorption to muscle tissue – 3 grams of super-absorbent, ulra-effective forms of BCAAs in the research-backed 2:1:1 ratio.
Made with Ajipure, which are clean, bioavailable BCAAs produced from non-GMO, gluten-free vegetable-derived carbohydrates.
Also made with Performance Lab's own patented NutriGenesis – lab-grown fermented BCAAs complexed with absorption-enhancing natural co-factors including probiotics, enzymes, fiber and antioxidants to help increase your reps.
Made in convenient-to-take capsules – no more mixers, shaker bottles, or spills.
Maintains workout energy and muscle endurance by refueling depleted muscle glycogen stores.
Stimulates insulin, which optimizes the uptake of amino acids into muscle tissue.
Activates enzymes that trigger growth hormone production and speed up protein synthesis.
Preserves lean muscle mass while minimizing soreness.
Ingredients
L-Leucine+ (Ajipure and NutriGenesis) 1500 mg, L-Isoleucine+ (Ajipure and NutriGenesis) 750 mg, L-Valine (Ajipure and NutriGenesis) 750 mg. Other Ingredients: NutriCaps Pullulan Capsule, NuFlow Rice Concentrate.
Vegan-friendly. Contains no fish, eggs, dairy, soy, shellfish, peanuts, tree nuts, wheat, or other allergens. Non-GMO and non-irradiated. Gluten-free with no synthetic additives, caffeine, artificial colors or preservatives. Tested for banned substances.
Directions
For best results, take 2-4 capsules between 45-60 minutes before your workout. To re-fuel and condition muscles afterwards take 2-4 capsules immediately post-workout. For extra energy and endurance, you can take 2-4 capsules during your training session as well.
Verdict
For those wanting to combine convenience with sustaining a high level of stamina while training, this is the type of product you'll want to try. Great ingredients and benefits that range from minimizing fatigue, improved hydration and endurance, and a quicker recovery period. 
With Ajinomoto and NutriGenesis forms of BCAAs, Performance Lab was able to create the cleanest, most efficient, muscle-promoting branched-chain amino acids available. Get SPORT BCAA for a cutting-edge new take on fundamental workout nutrition: Clean, convenient BCAAs for increased workout performance, muscle growth and faster recovery.
---
#3: Thorne Research Amino Complex
Amino Complex by Thorne Research was designed to maximize your workout gains, help pack on lean muscle mass, and boost strength. Ingredients included in the Amino Complex formula were also added to optimize cellular energy production.
Thorne's Amino Complex is a well-rounded blend of not only a healthy amounts of BCAA's, but many other essential amino acids. Validated in clinical trials to promote lean muscle mass, this product contains a total of four grams of amino acids. 
Amino Complex powder offers many benefits, including:
Promotes muscle recovery and repair.
Decreases muscle soreness.
Boosts energy levels.
Strengthens joints and ligaments.
Promotes cardiovascular health.
Supports healthy blood sugar.
Ingredients
One Level Scoop (7.6 g) Contains: Calories 25, Total Carbohydrate 1 g, Sugars 0 g, Other Carbohydrate 0 g, L-Leucine 1.25 g, L-Lysine (as L-Lysine Chloride) 650 mg, L-Isoleucine 625 mg, L-Valine 625 mg, L-Threonine 350 mg, L-Histidine (as L-Histidine Chloride, Monohydrate) 150 mg, L-Cystine 150 mg, L-Phenylalanine 100 mg, L-Methionine 50 mg, L-Tyrosine 30 mg, L-Tryptophan 20 mg. Other Ingredients: Flavors, Citric Acid, Stevia extract (leaf) (Rebaudioside A 95%), Vegetable Juice (color). Amino Complex is a patented amino acid formula offered exclusively through Thorne Research.
Directions
Mix 1 scoop with 8 oz of water,  1-2 times per day, or as recommended by your health-care professional. It is best taken post-workout to help stimulate the recovery process.
Verdict
This is one high quality product loaded with a comprehensive blend of BCAA's and other essential amino acids. It's perfect for people who are physically active, on calorie-restricted diets, or those having difficulty consuming whole foods or protein powders, particularly post-workout.
---
#4: Allmax AMINOCORE
AMINOCORE has a carefully balanced ingredient profile consisting of a big and healthy serving of BCAA's, plus a potent blend of b-vitamins for anabolic and metabolic support, and the addition of Alpha-Ketoisocaproic acid (α-KIC) to help negate the effects of lactic acid and increase the efficiency of L-Leucine.
AMINOCORE contains a massive 8 grams of BCAAs per serving. Excellent for use during your workout to boost anabolic effect, or when you're not at the gym and unable get your protein in and you want to stimulate protein synthesis and stop the catabolic breakdown of muscle tissue .
AMINOCORE is made with INSTACLEAR, an innovative solubility technique for BCAA dosage delivery that provides a strict 9:6:5 ratio of BCAA's, optimized for anabolic activity. The INSTACLEAR technology is a flash freeze-drying process that creates a BCAA powder that's extremely soluble and mixes easily.
ALLMAX Nutrition Aminocore features:
A full 8,180 mg of BCAA's per serving.
A 9:6:5 ratio of BCAA's.
No fillers or non-BCAA aminos.
Sugar-free.
Contains high bio-available B-vitamins for an increase in metabolic energy.
INSTACLEAR process results in a highly soluble and mixable BCAA powder.
Flavors include: Fruit Punch, Pineapple Mango, Blue Raspberry, White Grape, Pink Lemonade, Watermelon, and Sweet Tea.
Directions
Add 1 scoop of AMINOCORE to water and mix thoroughly by shaking or stirring. Take 1 serving during your workout or sporting event, or anytime you want to minimize muscle breakdown and enhance protein synthesis. . On non-workout days, AMINOCORE can be taken at any time on an empty stomach. Do not exceed 2 servings daily. Carefully read the instructions on the label and follow the directions before use.
Ingredients
Vitamin B3 (as Niacin) 20 mg, Vitamin B6 (as Pyridoxine HCI & Pyridoxal-5′-Phosphate [P5P]) 2mg, Vitamin B9 BioB9 (Calcium L-5-Methyltetrahydrofolate & Folic Acid) 400mcg, Vitamin B12 (as Methylcobalamin & Dibencozide) 6mcg, L-Leucine 3,681 mg  L-Valine 2,454 mg , L-Isoleucine 2,045 mg , KIC (Alpha Ketoisocaproic Acid) 100 mg.
Other Ingredients: Acesulfame Potassium, Sucralose, Natural and Artificial Fruit Punch and Strawberry Flavors. Citric Acid.
Verdict
This product contains greater amounts of amino acids per serving than most brands, and tastes great, too. Excellent BCAA product.
---
#5: Purple Wraath
Purple Wraath is formulated with the necessary nutrients required to build muscle, boost energy, and increase endurance. Designed and formulated for top athletes, it's made with a comprehensive ingredient profile to enhance muscle protein synthesis both directly and indirectly, and under various conditions.
The result is a product designed to rush nutrients into the active cells of your working muscles, producing anabolic conditions optimal for recovery and building muscle mass. Some of the benefits associated with taking Purple Wraath are:
Maximizes gains in lean muscle mass.
Promotes healthy fat loss.
Provides increases in strength, endurance, and energy.
Helps to reduce buildup of lactic acid and ammonia.
Enhances mitochondrial function.
Ingredients
Niacin (as Niacinamide) Vitamin B6 (as Pyridoxine HCl) Potassium (as Potassium Citrate) PurplEAA Complex L-Leucine, L-Valine, L-Isoleucine, L-Lysine (as HCl), L-Arginine (as HCl), L-Histidine (as HCl), L-Threonine, L-Methionine, L-Phenylalanine PurplEndurance Complex CarnoSyn Beta-Alanine, Citrulline Malate, Betaine Anhydrous, Ginger Root Powder
Directions
Thoroughly mix 1-2 scoops pf Purple Wraath with 20-40 oz. of water. Drink either pre-workout or over the entire workout (pre-, during, and post-workout). For optimal results, drink at least 1-2 gallons of water daily while using this supplement, and combine with a high-protein, moderate-carbohydrate diet.
Verdict
Purple Wraath is a solid BCAA supplement that gets the job done. You will not be disappointed with it.
---
Tips For Choosing a BCAA Supplement
Here are a few factors you should keep in mind when deciding on which product to purchase.
Check the Ingredients
Obviously, the product should contain all three BCAA's (leucine, isoleucine, and valine), but it's also important to verify that the BCAA supplement contains more leucine compared to isoleucine and valine. Although isoleucine and valine are definitely essential to have, leucine is considered to be the most important BCAA because it's necessary for activating the protein synthesis signaling pathway known as the mammalian target of rapamycin, or mTOR. 
Look For Additives
Often, brands will include additional ingredients to the supplement to enhance its benefits. Some of the extras might include things like vitamins, creatine, caffeine, or nitric oxide boosters like l-arginine.
These additives can definitely be a plus, but could also be something that you may not find necessary, depending on your individual needs. Make sure to read the ingredient list thoroughly beforehand to prevent buying a product with ingredients you may not want or need.
Examine the Dosage and Quantity
Different products will contain more servings of BCAA's per dose than others, or more servings per container. This can make it difficult to determine whether or not you're getting the best bang for your buck when comparing of all the various BCAA's available.
As noted earlier, you'll generally want to see that the product contains the optimal ratio when it comes to the three branched-chain amino acids. That means two times as much leucine as isoleucine and valine, or a minimum ratio of 2:1:1.
Additionally, you'll want to verify that the product contains a minimum of 5 grams of combined BCAA's. Any product containing a dose smaller than this isn't a good value.
Also, most containers of  BCAA supplement powder will supply 20 or 30 servings. As a general rule of thumb, products that contain a smaller number of servings will usually contain more BCAA's per dose, and therefore will more likely be the better value.
If keeping costs down is an issue for you, splitting the servings in half is always an option.
Is the Company Reputable?
Are you familiar with the brand name? Does the company have a good reputation in health and fitness circles?
A lot of people prefer to stick with the bigger, more popular brands as opposed to some of the lesser-known brands. However, simply because a supplement is made by a large, well-known company doesn't necessarily mean that it will be a quality product.
Likewise, there are many smaller brands that you may have never heard of before who make excellent, high-quality products. This is where a little research can go a long way.
Quality Vs. Price
In the world of sports supplements, products don't often come cheap, and BCAA's are no exception. For this reason, it's all that more important to make certain you're getting a quality supplement for the price.
As mentioned earlier, double check that any additional ingredients included in the product will be of benefit to you and your individual requirements. And remember to check that the ratio of amino acids is optimal, as well as the number of servings per container.
These steps will help to ensure that you're actually getting what you pay for.
Powders or Pills?
BCAA supplements are available in pill and powdered forms. Powdered products are the most commonly used, and they offer the most variety with an endless amount of flavors. That said, pills and capsules are just as effective and have the advantage of being easier and more convenient to carry and use.
In the end it comes down to personal preference. Whatever form you use will in no way  impact the effectiveness of how BCAA's will function in the body.
Reviews
Be sure to look for reviews online (like this one), and have a look at the company's website. Online ecommerce platforms such as Amazon are also good places to check, as well as fitness forums and social media.
This kind of research can prove helpful and offers different points of view for you to think about prior to buying a BCAA supplement.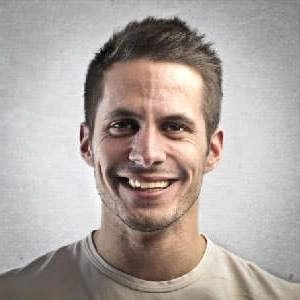 Mark McIntyre is the founder of MaleHealthReview.com and acts as it's chief contributor. He is a fitness trainer and avid mountain biker who also enjoys camping, hiking and fishing. Besides managing Male Health Review, Mark is also a guest columnist for several blogs related to men's health. More about this author…