Last Updated on August 20, 2023 by Mark McIntyre
BioCreatine by Natural Stacks
Creatine is without a doubt one of the most widely used and best workout supplements out there, and it's also been the most studied and tested. It's been shown to increase lean muscle mass, provide a faster recovery rate, and improve strength and endurance by reducing muscular fatigue.
Creatine also creates a fuller and larger appearance of the muscles by keeping the tissues fully hydrated. But not only can creatine do wonders for overall physical performance, it's also been shown to enhance brain function, prevent mental fatigue, promote neuro-protection, and even provide anti-aging benefits.
I'm sure you don't need any convincing about how much it can benefit just about anyone, from bodybuilders to the elderly. But what makes Natural Stacks' BioCreatine so different? After all, creatine products are a dime a dozen, and one is usually just as good as the other, right?
Ingredients
BioCreatine (NaturalStacks.com) is a uniquely blended formula that delivers micronized creatine in perhaps the most potent and effective way yet. By just adding two surprising ingredients, the folks at Natural Stacks have created a winning product, and one that really seems to stand out above the rest.
One added ingredient is fenugreek seed extract. Many of you may be familiar with fenugreek, which is thought to increase sexual arousal, testosterone levels, and athletic performance in men.
You may also know that in order to make ingested creatine effective it should be taken with simple carbs, which is why most commercially available creatine products include sugar or some other form of carbohydrates. The resulting insulin spike from the carbs helps to drive creatine into the muscles.
But what you may not know is that according to at least one study, "the use of fenugreek with creatine supplementation may be an effective means for enhancing creatine uptake while eliminating the need for excessive amounts of simple carbohydrates."
In short, fenugreek extract is able to mimic the insulin-like effect without the need for added carbohydrates. The other interesting ingredient is Himalayan Pink Salt. It's regarded as being the highest quality and most nutrient-dense source of sodium available, and contains more than 84 trace minerals and key electrolytes.
So, why add sodium? Creatine and sodium are what's known as co-transporters, which means that creatine absorption depends upon adequate levels of sodium in the body.
Since most people generally take creatine post-workout (when the body's sodium levels are depleted), the bio-availability of the creatine ends up being severely reduced. Himalayan salt is added to the BioCreatine formula in order to optimize sodium levels and maximize creatine uptake.
See Also: The Top-Rated Creatine Supplements of 2023
How to Use BioCreatine
One of the great things about BioCreatine is that it comes in capsules, which are sooo much more convenient than powder. To some people it's no big deal, but I hate having to constantly measure out doses of powder and making sure it's mixed thoroughly.
It doesn't help that I tend to make a mess of things in the kitchen. And because this product is so effective, you won't have to take as much compared to standard creatine supplements.
With typical creatine you would normally take 5 grams per day for a month (the "loading up" phase), and then 5 grams on workout days. Because BioCreatine is so much more efficient, you'll only need 2.5 grams per serving – and it requires no loading or cycling!
The standard dosage is four capsules, generally on workout days. You can take the full dose post-session (or even prior), but I personally like to take two capsules before, and two after.
Side Effects
Another awesome benefit which sets this product apart from others is that there are none of the side effects that are normally associated with creatine use – and that includes bloating. One of the biggest drawbacks for a lot of people taking creatine is the puffiness and/or abdominal water retention that it can cause.
Because BioCreatine has such high absorption, and since much less is consumed, bloating does not become an issue. This fact alone was a giant plus for me.
Where to Buy
I get my BioCreatine from the Natural Stacks website where they offer a 30-day 100% money-back guarantee. International shipping is also available worldwide.
Conclusion – Does BioCreatine Work?
This is one of those products where you end up being glad that you found out about. BioCreatine is more effective than other creatine products with none of the negative side effects.
What's not to like? This has become my go-to creatine of choice, and if you decide to try it, I bet it will be yours too.
For price and more info, be sure to check out the Natural Stacks website.
If you've used BioCreatine I'd love to hear about your own experiences. Feel free to leave a review or comment below.
See Also: The Top Bodybuilding Supplements For Building Muscle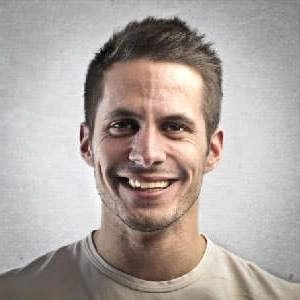 Mark McIntyre is the founder of MaleHealthReview.com and acts as it's chief contributor. He is a fitness trainer and avid mountain biker who also enjoys camping, hiking and fishing. Besides managing Male Health Review, Mark is also a guest columnist for several blogs related to men's health. More about this author…