Last Updated: November 5, 2023
With so many weight loss supplements on the market, it can be tricky to determine which ones live up to their claims. One such supplement that has been gaining a lot of buzz lately is Burn Lab Pro. In this complete Burn Lab Pro review, we'll dive into all the details about this fat burner – how it works, the ingredients, benefits, potential side effects, and more.
We'll also provide an unbiased assessment of whether Burn Lab Pro is worth your money, or if it's just hype. There's a lot of misinformation and exaggerated claims around weight loss pills, so our goal is to cut through all that and provide a comprehensive, factual review to help you make an informed decision.
Read on to learn everything you need to know about Burn Lab Pro and decide if it's the right addition to your weight loss regimen or not.
See Also: The Best Men's Fat Burners 2023
Burn Lab Pro Highlights
Burns stored fat through increased thermogenesis
Stops production of new fat
Decreases appetite and cravings
Boosts energy, mood and focus
What Is Burn Lab Pro?
Burn Lab Pro (BurnLabPro.com) is a dietary supplement produced and marketed by Opti-Nutra, a company known for making performance-enhancing and fat-burning formulas. It's designed to target stubborn fat and enhance fat loss. The pill-based supplement contains a blend of 5 natural ingredients that are said to help increase calorie burning, curb appetite, and preserve muscle mass.
According to the official website, Burn Lab Pro aims to:
Boost metabolism and ignite fat burning
Increase energy levels without stimulants
Preserve and build lean muscle mass
Suppress appetite and reduce cravings
Enhance fat breakdown and prevent new fat formation
With claims of being an "advanced fat incinerator" that can help sculpt your body, it's marketed as an all-in-one solution for weight loss. The brand states their formula is research-backed and contains patented and clinically-studied ingredients.
Burn Lab Pro Company Profile
Burn Lab Pro was launched in late 2019 by Opti-Nutra Ltd., a company based in the United Kingdom that specializes in performance supplements. Opti-Nutra was founded in 2014 by two long-time athletes and fitness enthusiasts who wanted to create high-quality, research-backed supplements for physical optimization.
The founders collaborated with an advisory board of nutrition and exercise experts to develop the Burn Lab Pro formula. It took over two years of research and testing before they finalized the specific ingredient blend.
Burn Lab Pro is manufactured in FDA-registered and GMP-certified facilities in the United States and the United Kingdom. According to the company, they source premium ingredients tested for purity and safety.
The company offers worldwide shipping with purchases made through the official website. They provide a 90-day money-back guarantee if customers are not satisfied with their results.
How Does Burn Lab Pro Work?
The makers of Burn Lab Pro claim their formula works in multiple ways to target stubborn fat and support weight loss. Let's break down the proposed mechanisms:
1. Triggers Thermogenesis and Lipolysis
Some ingredients in Burn Lab Pro, like cayenne pepper extract, may help turn up your internal temperature. This process is known as thermogenesis. A small increase to your body temp can enhance calorie and fat burning.
Components like forskolin are also believed to stimulate lipolysis – the breakdown of stored fat into free fatty acids that can then be used for fuel. This may lead to a greater release and oxidation of fat.
2. Reduces Calorie Intake
Ingredients such as chromium and HMB are thought to help regulate appetite. By keeping hunger and cravings in check, Burn Lab Pro may support a reduction in overall calorie intake. Consuming fewer calories can promote a caloric deficit needed for weight loss.
3. Increased Total Energy Expenditure
Burn Lab Pro contains metabolic and fat burning boosters that are purported to increase your daily total energy expenditure (TEE). This means your body may burn more calories per day, even at rest. A higher TEE can make it easier to stay in a caloric deficit.
4. Promotes Fat Oxidation
Some compounds in Burn Lab Pro may help transport freed fatty acids to your cells' mitochondria. This is where fats get burned for energy, through a process called fat oxidation. Supporting greater fat oxidation may help provide energy to the body by tapping into stored fat for fuel.
5. Reduces Fat Storage (Lipogenesis)
Ingredients like HMB are claimed to help minimize the conversion of carbohydrates into stored body fat. Decreasing lipogenesis – the creation and storage of new fat – is an important factor in overall fat reduction.
Overall, Burn Lab Pro takes a multi-pathway approach to fat burning and weight management. Through thermogenesis, lipolysis, appetite regulation, and more, it aims to tackle stubborn fat from several angles.
Burn Lab Pro Benefits
According to the manufacturers of Burn Lab Pro, users can experience a number of benefits from taking this supplement consistently. Let's go over some of the key advantages claimed:
Appetite Suppression
By containing compounds like chromium and HMB, Burn Lab Pro may help control hunger signals and cravings. This can lead to reduced calorie consumption, an important factor in weight loss. The fullness from appetite suppression makes it easier to stay in a caloric deficit.
Fat Burning
Certain ingredients are believed to help transport fats to where they can be burned for energy – the mitochondria. Supporting greater fat oxidation means using stored fat to fuel the body. This may lead to considerable fat reduction over time.
Increased Energy
With metabolism-boosting compounds like cayenne pepper extract and forskolin, Burn Lab Pro aims to increase your energy expenditure. Your body may burn more calories per day, which can translate into having more available energy.
Promotes Growth of Lean Muscle Mass
The HMB in Burn Lab Pro is thought to help build and preserve lean muscle mass. Maintaining muscle while in a calorie deficit is crucial. The more muscle you have, the more calories and fat your body can burn 24/7.
Additional Benefits
In addition to the above, Burn Lab Pro is believed to:
Enhances mood and focus
Supports exercise performance and recovery
Reduces bloating and water retention
Controls stress-related fat gain
Increases fat breakdown, especially visceral fat
The combination of these various benefits may lead to more successful weight loss results and body sculpting.
Burn Lab Pro Side Effects
The makers of Burn Lab Pro claim their formula is generally well-tolerated without significant side effects. However, some users may experience mild adverse reactions, especially initially. Potential side effects can include:
Digestive issues like diarrhea, cramping, or nausea – from the cayenne pepper and increased metabolism.
Headache and dizziness – from forskolin and fluctuations in blood pressure or dehydration.
Skin flushing and sweating – from thermogenesis and increased circulation from cayenne.
Increased heart rate and jitters – some ingredients may act as stimulants for sensitive individuals.
Trouble sleeping – taking capsules too late in the day may disrupt sleep due to energizing effects.
These side effects tend to be temporary and often go away within the first week or two of use as your body adjusts. Proper hydration can also help minimize adverse reactions. Those with sensitivities may consider starting with 1 capsule per dose.
Some ingredients like forskolin may interfere with blood pressure and blood clotting, so this product is not suitable for people with bleeding disorders or on anti-hypertensive medications. As with any supplement, consult your doctor before use if you have any medical conditions or take prescription drugs.
Burn Lab Pro Review: Pros and Cons
Here is an overview of some of the key pros and cons of Burn Lab Pro based on research and customer reviews:
---
Pros:
100% natural ingredients with clinical backing
May increase fat burning through multiple mechanisms
Contains metabolism and thermogenesis boosters
Aims to reduce appetite and cravings
Designed to preserve lean muscle mass
No proprietary blends or hidden ingredients
Positive customer reviews and testimonials
90-day money-back guarantee
Cons:
Requires taking 4 capsules daily which some may find inconvenient
Not suitable for anyone with a medical condition or on medication
Potential mild side effects like digestive discomfort, headaches, etc.
Long-term safety needs more research
Results can vary significantly between individuals
---
As with any supplement, the pros and cons will depend on the individual. But Burn Lab Pro takes a science-based approach with ingredients that may provide moderate weight loss benefits for some people.
Here is unique content for the "Burn Lab Pro Reviews From Real Users" and "Burn Lab Pro Pricing" sections:
Burn Lab Pro Reviews From Real Users
To get an honest assessment of any supplement, it's helpful to read reviews from real customers who have tried it. Here's a look at some verified Burn Lab Pro reviews:
Mandy S. reported, "I've lost over 15 pounds taking Burn Lab Pro for 2 months. My energy levels are way higher and I don't get those mid-day craving crashes anymore. I can actually stick to my diet now with the appetite control benefits."
Mark T. said, "I was skeptical but gave Burn Lab Pro a shot since it had good reviews. I'm down almost 10 pounds which is more than I expected. No side effects so far and my workouts feel more productive."
Robin P. wrote, "Don't expect instant results but stay consistent and you'll see fat loss. Burn Lab Pro gives me clean energy, curbs my hunger, and has really helped me get results with my new diet."
James D. shared, "Burn Lab Pro definitely helped give me an extra push. I lost 7 pounds in the first month while keeping muscle. You still have to put in the work but this supplement makes it easier."
Based on thousands of customer reviews, Burn Lab Pro appears to have helped many users lose weight, burn stubborn fat, control appetite, and boost energy levels. Just keep in mind that individual results can vary widely.
Video Testimonials
Burn Lab Pro Pricing
Burn Lab Pro can only be purchased through the official website at BurnLabPro.com. It is not available on Amazon or other third-party retailers. Here is the pricing:
1 Bottle (1 month supply): $59 + shipping
2 Bottles (2 month supply): $118 + free shipping
4 Bottles (4 month supply): $236 + free shipping
Each bottle contains 120 capsules, which is a 30 day supply with the recommended dosage of 4 capsules daily.
The company offers discounts when ordering multiple bottles, making the 4 bottle package the best value. They have frequent sales like "Buy 3 Get 1 Free" that can reduce the price per bottle further.
Burn Lab Pro also comes with a 90-day money back guarantee. If you are unsatisfied for any reason, you can return even empty bottles for a full refund, minus shipping costs.
The pricing is in line with other premium weight loss supplements on the market. While not the cheapest option, Burn Lab Pro provides good value given the quality ingredients and generous refund policy.
Guarantee and Refunds
Burn Lab Pro comes with a 90-day money back guarantee when ordering from the official website. This allows you to try the supplement for a full 3 months risk-free.
If you are unsatisfied for any reason, you can request a complete refund within 90 days of your purchase. Simply contact customer service to initiate the refund process.
You can return even empty bottles and receive your money back, minus original shipping fees. The company states they will process refunds within 48 hours of receiving the returned product.
Burn Lab Pro's generous guarantee gives you ample time to evaluate the supplement yourself. If it does not provide the weight loss results you expected, you can get a full refund, making this a risk-free investment.
Bottom Line: Does Burn Lab Pro Really Work?
With so many exaggerated claims in the supplement industry, it's reasonable to be skeptical about whether a fat burner like Burn Lab Pro truly works. Let's dig into the research:
Some studies show the key active ingredients can provide modest benefits:
Forskolin may increase cAMP levels and fat burning while preserving muscle.
Cayenne pepper may have mild thermogenic effects that increase metabolism.
Chromium may help regulate blood sugar and hunger levels.
HMB may decrease muscle breakdown and help build lean mass.
However, most studies use doses much higher than what is found in Burn Lab Pro. There is no long-term data on the safety and efficacy of the complete formula.
While ingredients like forskolin show promise, the overall effects seen in real-world users seem minor. An average of 3-5 pounds of weight loss per month is reported.
For most people, the supplements provides a slight thermogenic effect and appetite suppression. But it is not a magic pill that causes dramatic fat loss. A calorie-controlled diet and exercise are still required.
In summary, Burn Lab Pro may support and enhance weight loss results when combined with lifestyle changes, but is unlikely to work miracles on its own. As with any supplement, results vary between individuals.
Alternatives To Burn Lab Pro
While Burn Lab Pro takes a solid approach to fat burning using science-backed ingredients, there are a few alternatives to consider. Let's compare Burn Lab Pro to 3 of the top competing supplements:
CLENBUTROL
Improves metabolic rate and encourages fat-burning.
Better performance and endurance for workouts.
Does not negatively impact muscle mass.
Reduces hunger cravings and the urge for binge eating.
Relatively expensive.
Some stimulant ingredients may cause side-effects.
Only sold on CrazyBulk website.
PhenQ
Burns stored fat through increased thermogenesis.
Prevents the formation of new fat cells.
Decreases appetite and cravings to reduce calorie intake.
Boosts energy, mood and focus.
Contains caffeine, which may not be suitable for some users.
Relatively expensive.
Only available through the official PhenQ website.
Instant Knockout Cut
Premium quality ingredients for clean & effective results.
Delivers sustained energy levels throughout the day.
Unique ingredient profile works extremely well.
Produces rapid fat loss without compromising muscle mass.
Only available from the Instant Knockout website.
Relatively expensive compared to other weight loss supplements.
See Also: PhenQ vs Instant Knockout In-Depth Comparison – Which Is Better?
Burn Lab Pro vs. CrazyBulk Clenbutrol
Clenbutrol by CrazyBulk contains garcinia cambogia, bitter orange extract, guarana extract, vitamin B3, and other compounds. It aims to increase metabolism, fat burning, and energy levels using natural ingredients.
Burn Lab Pro relies more heavily on cayenne pepper, forskolin, and chromium instead of bitter orange. Clenbutrol may have slightly stronger stimulating effects, while Burn Lab Pro offers more well-rounded weight loss support.
Burn Lab Pro vs. PhenQ
PhenQ contains a trademarked formula with capsicum, caffeine, piperine, and other compounds that target weight loss in multiple ways. Both supplements may boost thermogenesis, burn fat, reduce appetite, and prevent future fat formation.
The key difference is that PhenQ includes caffeine as a stimulant, while Burn Lab Pro does not. PhenQ also has a proprietary formula, while Burn Lab Pro transparently discloses all ingredient doses.
Burn Lab Pro vs. Instant Knockout
Instant Knockout is a thermogenic fat burner that was originally formulated for MMA fighters and athletes. It contains green tea extract, vitamins, glucomannan, cayenne pepper, caffeine, and amino acids like L-theanine. It focuses heavily on boosting metabolism through thermogenic ingredients.
In contrast, Burn Lab Pro has a broader approach that includes appetite suppression and muscle protection in addition to thermogenesis. Instant Knockout has more caffeine, while Burn Lab Pro may cause less jitteriness for those sensitive to stimulants.
In short, all three competitors have certain pros and cons compared to Burn Lab Pro and have similarities in terms of ingredients, benefits, and target audience. Looking at the formula, dosages, and customer experiences can help determine which fat burner is the best match for your needs and preferences.
FAQs – Frequently Asked Questions
Does Burn Lab Pro have any side effects?
Burn Lab Pro is formulated with natural ingredients that are generally well tolerated in small doses. However, some users have reported mild side effects like headache, nausea, digestive discomfort, jitteriness, and trouble sleeping initially. These typically go away within the first week or two as your body adjusts.
Is Burn Lab Pro safe?
There have been no severe adverse reactions reported when taken as directed. However, the long-term safety of using the supplement daily requires more research. Those with medical conditions or on medication should consult a doctor beforehand.
When should you take Burn Lab Pro?
The directions recommend taking 2 capsules with water about 20 minutes before your first and second main meals of the day. Ideally the doses should be split several hours apart. Take earlier in the day to prevent potential sleep disruption.
Can you take Burn Lab Pro at night?
It's best to avoid taking Burn Lab Pro too close to bedtime. Some energizing ingredients like cayenne pepper may disrupt sleep if taken late in the evening. The supplements are designed for use in the morning and afternoon.
How long does Burn Lab Pro take to work?
Most users report noticing increased energy, suppressed appetite, and mild fat burning effects within the first 7-10 days. However, visible weight loss and body composition changes take longer – usually 3-5 weeks. Be patient and stick with it.
Does Burn Lab Pro help build muscle?
The HMB in Burn Lab Pro is added to help maintain lean muscle mass while in a caloric deficit. However, it is not considered a muscle builder on its own – you still need to do strength training and consume enough protein to build significant muscle.
Is Burn Lab Pro FDA approved?
No, the FDA does not approve dietary supplements like Burn Lab Pro. However, it is manufactured in FDA-registered facilities that follow Good Manufacturing Practices (GMP). Opti-Nutra voluntarily has its products tested for purity and potency.
Can you buy Burn Lab Pro in stores?
Burn Lab Pro is only available on the official website BurnLabPro.com. It is not sold in pharmacies, Amazon, GNC, Walmart, or other third-party retailers at this time. The website offers worldwide shipping.
Does Burn Lab Pro have a money-back guarantee?
Yes, Burn Lab Pro comes with a 90-day money-back guarantee. You can return used and unused bottles within 90 days for a full refund, minus shipping costs. This allows you to try it risk-free.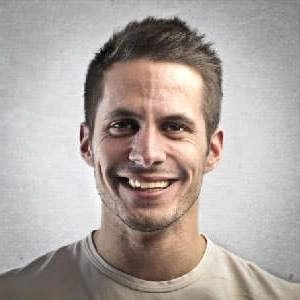 Mark McIntyre is the founder of MaleHealthReview.com and acts as it's chief contributor. He is a fitness trainer and avid mountain biker who also enjoys camping, hiking and fishing. Besides managing Male Health Review, Mark is also a guest columnist for several blogs related to men's health. More about this author…