At Home Fitness Programs
When it comes to starting a fitness routine, there's no question that having the expertise of a qualified trainer to guide you is invaluable. Not only will they show you what to do and how to do it correctly, they can just as importantly instruct you about what not to do, potentially saving you countless hours of unnecessary frustration and possible injury.
Unfortunately, not everyone has the access or resources available to hire a personal trainer. That being said, choosing to use an at-home workout training course is a good alternative.
Luckily, it's easier than ever to have virtually instant access to first-rate fitness programs taught by some of the industry's leading experts, who can thoroughly explain and demonstrate tons of different workout routines and exercises, and cover various home workout plans and gym plans as well.
Another plus to taking this route is that there's a huge selection of these training programs and exercise routines available to suit virtually every taste, targeting specific goals like bodybuilding and muscle gain, strength training, aerobics, weight loss, and paleo fitness, just to name a few.
Most fitness programs are available in either physical dvd or digital formats, or both. If purchased online you might receive immediate access to videos, ebooks and/or a member's area where you can ask questions and get more detailed information as needed.  Some popular and effective bodybuilding exercise programs currently available include: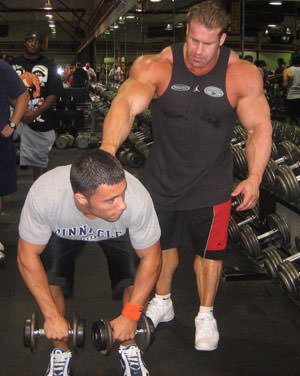 Also, be sure to take a look at my top choice for the best at-home muscle-building workout program, Boss Workouts.
If you're unable to find a good personal trainer, can't afford one, or just prefer going solo, an at-home exercise program may be your best choice. Although the instruction offered may lack personalization, the combination of affordability and convenience makes this a great option.