Last Updated on September 16, 2023 by Mark McIntyre

Product:
Manufacturer: Tantrum Ltd.
Website: www.Gynexol.com
I have a friend (let's call him "Louis"), and he has an embarrassing problem: he has breasts.
As in, womanly breasts.
Although he's never been diagnosed with actual gynecomastia, he does share many of the symptoms, and no matter what he does or how much he works out, he just can't seem to rid himself of the fatty areas around his nipples. And he's not alone.
Over the years I've seen this first-hand in guys of all ages and physical condition, in varying degrees of severity.
It's not exactly a life-threatening condition, but it can wreck the quality of life for men who have to deal with it on a regular basis; whether always having to wear baggy shirts, or avoiding activities like swimming or even changing clothes at the gym.
However, there might be a solution – Gynexol is a somewhat unique product made just for men like Louis.
Manufactured by Tantrum Ltd. (the makers of the popular gynecomastia supplement Gynexin), word has it that it's actually somewhat effective at reducing the symptoms of gynecomastia. So naturally I decided to look into it for myself.
What is Gynexol?
Gynexol (Gynexol.com) is a chest sculpting gel designed to reduce the effects of gynecomastia and enlarged breast tissue in men. It's a condition that's uncomfortable, embarrassing, and hard to hide, affecting around 200,000 men in the United States each year.
While the exact causes will vary, the problem can be related to a hormone imbalance, rapid weight gain and weight loss, or even from "on-again, off-again" weight training.
No matter the reason, man boobs are often humiliating and awkward, leading to a desperate need for a simple cure.
Most men choose to live with this condition in silence, hiding their chests with tight tank tops and baggy shirts to avoid the embarrassment of having a more womanly physique. And even though you can talk to your doctor about it, not every guy is comfortable discussing it, especially if the symptoms are mild.
If you're looking for a more modest, private way to deal with your gynecomastia, Gynexol might be a good solution for you. Benefits that have been reported include:
Elimination of gynecomastia forever
A firmer, more defined chest
Increased confidence, especially with regards to clothing
Easy results with a single application a day
How Does it Work?
Gynexol is a dermal therapy designed to reduce the size of male breasts, much like the firming creams available for women.
Before now, the leading treatment for gynecomastia has been expensive surgery, but this revolutionary product provides an affordable, effective, and extremely simple way to shrink fat deposits for a smoother, firmer chest area.
As those cells shrink, so does the appearance of un-manly breasts.
Ingredients
Gynexol ingredients are at the heart of the product's effectiveness, and make up a clinically-proven formula for shrinking fat deposits.
Instead of using lab-made chemicals or more of the same stuff found in multivitamins, this product has prescription strength ingredients intended to treat gynecomastia as quickly and easily as possible.
Retinol
A highly effective concentrated version of Vitamin A, retinol is used in acne and skin creams around the world.
The awesome properties of this stuff were helped it's primary researcher win a Nobel Prize in 1931, making it a top choice in dermal treatments.
When applied to the skin, retinol can reduce the look of lines, wrinkles, and blemishes, leaving firm skin behind in its place.
Aloe Vera Juice
A long-time remedy for skin care, particularly against burns, aloe vera juice is a critical part of the Gynexol formula.
In addition to it's topical advantages, aloe vera juice also enhances fat burning capabilities, and promotes slimming effects around the breast tissue when applied directly to the skin.
Ginkgo Biloba Extract
A powerful natural remedy, Ginkgo biloba extract is harvested from the leaves of Ginkgo trees and plays a big role in anti-aging remedies.
Ginkgo biloba extract is used to stimulate collagen production and improve circulation, making it a natural solution to sagging skin.
Ethoxydiglycol
A chemical substance used as a binder within Gynexol, ethoxydiglycol helps to maintain a proper balance to ensure each dose of gel provides appropriate access to active ingredients.
It also acts as a carrier, penetrating deep into the skin to ensure the most effective application possible.
L-Arginine
Improving circulation and blood flow, L-arginine helps ensure the most effective delivery of all the ingredients contained in Gynexol.
Green Tea Extract
Contains polyphenols, which are powerful anitoxidants and have strong fat-burning characteristics.
Tocopheryl Acetate
A form of vitamin E and a skin-care ingredient that acts as a powerful antioxidant and skin conditioning agent.
Tocopheryl Acetate has a high absorption rate, which also increases the bioavailability and effectiveness of the other ingredients.
Side Effects
Due to being made from only natural ingredients, Gynexol has minimal side effects. That's a big plus over other products I've seen that are full of chemicals which can burn, itch, or cause rashes.
This gel seems to be extremely safe with no threats to your overall health. There is however a small risk of irritation for guys who happen to be allergic to any of the ingredients used in the production process.
If you have had negative reactions to products with aloe or acne creams with retinol, this might not be the right product for you. If you're concerned about the potential for allergic reactions, get a doctor's OK before beginning use.
How to Use Gynexol
Applying Gynexol is pretty simple and straight-forward. There 's no pills to take, dietary requirements, or anything like that.
Instead, you just spread the gel over the entire problem area once every day. You can just use your hands or fingers when applying.
Simply squeeze a penny-sized amount of Gynexol onto your chest area and massage over the breast tissue in small circular motions. Once all the product has been absorbed, you're done and free to go about your day.
The best time to use the Gynexol is after showering, apparently it helps ensure maximum penetration.
Each tube contains enough to use every day for a month. An average Gynexol treatment will last around 4 months, but more use is OK if needed.
In general, you should begin to see results after five to six weeks of regular use.
Before and After Results
Product Video
Where to Buy
If you decide to purchase Gynexol, I recommend going through the manufacturer's website so you can save money by buying in bulk, and you're eligible for the 45-day money back guarantee.
That way, even if you buy a few month's worth of gel and then decide it's not for you, you can return all the unopened tubes for a complete refund.
Bottom Line – Does it Work?
So what's my verdict – does Gynexol actually work? After giving it some research, I'd have to say yes – sort of.
From what I can tell, the combination of ingredients in Gynexol should work to help sculpt the chest area. The only problem is, I believe it will take a lot longer than advertised for most guys to see the results.
I'm sure there may be a few of you out there who will end up completely reversing your condition in just a couple of months, but for most users I would expect that it might take six months, or even up to a year to get the same results.
Using this product will probably require some patience on your part, and while dealing with the prospect of male breasts is more than a little embarrassing, it's up to you to decide if it's worth the necessary investment in time (and money).
For price and more information, head over to the Gynexol website.
If you've used Gynexol I'd love to hear about your own experiences. Feel free to leave a review or comment below.
Overall Rating
---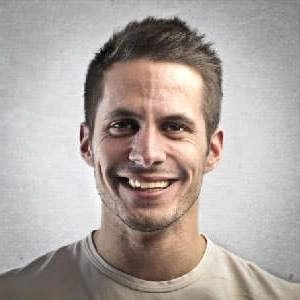 Mark McIntyre is the founder of MaleHealthReview.com and acts as it's chief contributor. He is a fitness trainer and avid mountain biker who also enjoys camping, hiking and fishing. Besides managing Male Health Review, Mark is also a guest columnist for several blogs related to men's health. More about this author…