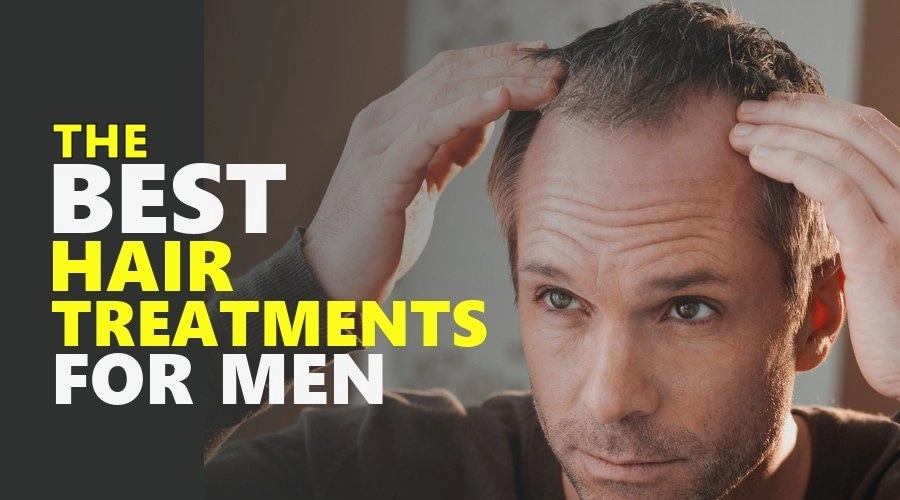 Last updated: January 2023
Fact Checked:
Although product recommendations are only our opinions, this research-backed page has been fact-checked and reviewed by a certified nutritionist or health specialist. For more information, see our Review Policy Guidelines.
The Odds Are Against You
How's this for a statistic: Male pattern hair loss, or Androgenic Alopecia, affects half of all men over the age of 40. There's a pretty good chance that if you've not yet experienced hair loss, sooner or later you very well might.
The question of how to stimulate and increase hair growth has spawned a plethora of products aimed at hair loss prevention and solutions. A quick online search will yield a multitude of hair loss supplements, vitamins, oils, tablets and pills, and shampoos, just to name a few.
Hair Regrowth For Men – What Are Your Options?
When it comes to hair regrowth for men, there are generally four areas of treatment available today: Surgery, drugs, natural products, and laser therapy.
Surgery
Strictly speaking, surgical methods ( such as hair transplantation) aren't really hair regrowth treatments per se, since it doesn't address the underlying cause of hair loss. It basically involves removing strips or portions of your scalp containing healthy hair follicles and moving them to the hair loss areas, which can be very painful and expensive.
For the majority of men, surgery turns out not to be the most convenient option, which is why most guys end up opting for prescription and/or natural solutions to hair loss.
There is also a cosmetic procedure called scalp micropigmentation, which changes the pigment of your scalp to create the appearance of small, short hairs and a fuller head of hair – similar to tattooing. Even though scalp micropigmentation can create the appearance of having a thicker head of hair, it doesn't actually treat male pattern baldness and doesn't grow any new hair.
Prescription Hair Loss Drugs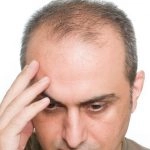 In recent years there have been a couple of pharmaceutical drugs that have shown some good results producing hair regrowth for men, namely Finasteride and Minoxidil.
Finasteride is taken orally and works to inhibit the production of 5a-reductase, which is the enzyme that converts testosterone into DHT.
Drugs that contain finasteride (such as Propecia) are available by prescription only, and can cause a whole laundry list of negative side effects: including an increased risk for prostate cancer, depression, anxiety, sexual dysfunction, swelling, rashes, and difficulty breathing, among others. (source: nih.gov)
Minoxidil is applied topically and is contained in the popular product Rogaine.
Though now available without a prescription, minoxidil still may present certain adverse effects, such as irritation, itching and dryness of the scalp, allergic reactions and potentially serious heart problems.
Natural Hair Growth Products
While there is no perfect treatment for hair loss, there are a few over-the-counter products on the market that have definitely shown promising results, some of which contain all-natural ingredients such as saw palmetto, specific nutrients, and targeted amino acids.
Normally, these supplements work by blocking DHT production (either in the body or directly in the scalp), and by supplying nutrients specifically targeted at hair growth. Those using some of these products have reported overall positive results of hair regrowth for men, with most stopping their hair loss, if not reversing it altogether.
Some of the better natural products that encourage hair regrowth for men include the following:
Best Hair Regrowth Products For Men
---
Procerin
Slows and reverses hair loss & thinning hair
Revitalizes hair follicles
Blocks the effects of DHT
Designed for male hair loss
Natural formula with no side effects
---
Profollica

Prevents hair loss due to DHT
Rejuvenates dormant hair follicles
Promotes growth of stronger, fuller and thicker Hair
All-natural and clinically tested
Recommended by doctors
---
Hår Vokse
Helps to promote substantial re-growth in men
Fortifies and protects existing hair, preventing further hair loss
Thickens and strengthens the hair
Nourishes the scalp and follicles
Backed by clinical studies
---
Folisin


Supports natural hair growth
Reduces the intensity of hair loss
Helps maintain normal hair color
Supports optimal testosterone levels
---
Profolan


Stimulates hair growth
Blocks DHT
Improves blood circulation
Strengthens hair follicles
Preserves natural hair color
---
And because they don't contain any drugs or chemicals, the risk of possible side effects is very small, if at all.
Hair Loss Shampoos and Conditioners
Another category of products that can help slow or reverse hair loss is shampoos and related scalp treatments. These products usually work to accomplish several things at once, such as:
Block DHT
Cleanse and hydrate the scalp
Stimulate hair follicles
Volumize the hair
Using these shampoos and conditioners while applying other hair-growth methods can greatly increase the likelihood of having positive results.
Some of the most effective examples of this type of hair regrowth for men are:
Best Hair Loss Shampoos
---
Procerin Scalp Therapy Shampoo


Repairs and nourishes hair follicles
Prevents hair loss
Thickens and strengthens existing hair
Protects hair from damage
---
HairMax Density Bundle
Promotes healthy hair growth
Contains triple action DHT blockers
Increases blood flow to scalp and nourishes follicles
Hydrates and thickens hair
---
Follicle Hero Shampoo & Conditioner
Reduces hair loss
Stimulates, nourishes and strengthens follicles
Increases hair shaft protein content
Promotes better hair strength and color
---
Like with the natural supplements, these products are typically side-effect free and pose no health problems.
Laser Hair Devices
One exciting area in the field of hair re-growth for men is the use of laser technology. These devices work by stimulating and increasing blood flow to the hair follicles.
Studies show that laser light therapy is indeed an effective way to regrow hair. The type of laser and LED light used is safe and painless, and scientists say that they act on cellular compounds that encourage hair growth.
One major published study showed an average 7% increase in hair density with a HairMax device at the end of a 26-week period.
Some of the best products available include:
Best Hair Laser Devices
---
Laser 272 PowerFlex Cap
Best cap on the market for laser coverage, comfort, flexibility, and quality
Designed with 272 densely spaced medical grade lasers
Includes waterproof skin-comfort silicone insert
15-minute or 30-minute treatment time options
Rechargeable battery pack to take your laser cap on the go
---
Theradome
80 medical grade lasers
Wireless hands-free design
1 battery charge lasts 8 sessions
Built-in speaker for voice-guided instruction
---
iRestore
51 medical-grade lasers and 69 LEDs
Less expensive option
Battery pack available for extra fee
6 month money-back guarantee
---
Ultima 12 LaserComb
12 medical grade lasers (No LEDs)
8 Minute treatment time
Patented hair parting teeth for full scalp coverage
Cordless & lightweight
---
Keep in mind that you need to use these devices for 15-20 minutes, 3-4 times per week, with results in 6-18 months. However, many men prefer this to using topical treatments, such as rogaine.
Conclusion
For some guys, going bald isn't that big of a deal. But if you want to do something about your hair loss, choosing the right product can be one of the best decisions you make.
Not only is it possible that you'll regrow hair that you've lost, at the very least you'll be able to keep it thicker, fuller and healthier than before.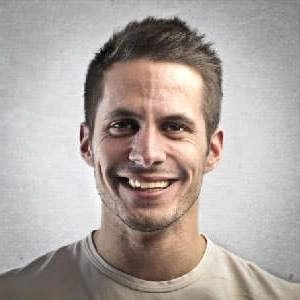 Mark McIntyre is the founder of MaleHealthReview.com and acts as it's chief contributor. He is a fitness trainer and avid mountain biker who also enjoys camping, hiking and fishing. Besides managing Male Health Review, Mark is also a guest columnist for several blogs related to men's health. More about this author…