Last Updated on May 20, 2021 by Mark McIntyre
Based on an increasing amount of research, the frequent viewing of internet pornography has been deemed responsible for an epidemic of sexual dysfunction among young men. Once associated with complications due to health and aging, the number of incidents of erectile dysfunction in men in their 20's is so commonplace that they now view the condition to be "normal".
According to a research study by the Journal of Sexual Medicine, one out of every four new cases of erectile dysfunction occurs in men under the age of 40, compared to only one out of a hundred in 2002. This is an alarming number – young men are now at risk for a problem that was once associated almost exclusively with the middle-aged and elderly.
What is Porn-Induced Erectile Dysfunction?
With this new form of impotence, achieving and/or maintaining an erection during real sexual encounters is often difficult, yet these problems do not exist when viewing and masturbating to porn. Basically, the more porn you watch and masturbate to, the less enjoyable you'll find sex with a real-life partner to be over time.
Some symptoms of porn-related ED include the following:
Able to maintain normal sexual function while masturbating to porn, but not in real-life situations.
Experience delays in ejaculating.
More intense and stimulating porn is required for arousal.
Getting or maintaining an erection becomes difficult.
Actual sexual intercourse becomes dull or uninteresting.
The need to use drugs like Cialis and Viagra just to perform in sexual situations.
Eventually unable to achieve an erection even while viewing porn.
Besides the symptoms of sexual dysfunction associated with porn-induced ED, feelings of anxiety, embarrassment and frustration can obviously also play a major factor as well.
It Starts with the Big Head, Not the Little One
Researchers have found that chronic arousal from watching porn causes the brain to become desensitized to normal sexual experiences. Since the brain is largely responsible for sexual arousal, if it's not aroused then you're penis won't be either. This is especially true in men, who are more visually stimulated.
What actually takes place inside the brain is a form of dopamine overdose. To your brain, every porn clip or picture you view is a new sexual encounter, and since men are instinctually hard-wired for sexual variety, the brain is flooded with this feel-good reward, each and every time.
The problem is, the more we're exposed to porn and the more intense it gets, the more difficult it becomes to get aroused during normal physical intimacy. Eventually, the once-sensitive receptors become less sensitive, and engaging in normal sexual contact doesn't create enough dopamine to stimulate these receptors.
Over time, you may find yourself physically unable to get or maintain an erection, or enjoy any type of normal sexual relations with another person.
Frequently masturbating to porn may also condition your brain and body to only respond sexually during specific types of visual and tactile stimuli – namely, your hand and the images on your screen act as your primary sexual triggers.

Treatment
The fact is, porn these days is so easily accessible that it can be difficult to say no to. Erotic literature, photos, and movies have been around for some time, but the internet provides a never-ending supply of instantly-gratifying sources of constant novelty.
The good new is, if you happen to have this problem there are a few steps you can take to reverse it:
The first one is simple: Stop watching porn. This may sound like an over-simplistic solution, but the truth is it's critical to reclaiming your performance ability.
Resist the urge to masturbate as much as possible. Save it for your real-life encounters.
Try using a natural male enhancement supplement. While this shouldn't be considered as a permanent solution, it can help give an extra boost in the bedroom during the recovery phase.
If you don't have access to a regular sex partner, you can actually re-program your brain to perform by changing up your routine. For example, when you do masturbate, don't do it to porn, but imagine a more "real-life" scenario instead. And if you typically masturbate the same way every time by using the same hand motions on the same part of your penis, try mixing that up as well. By making these changes you'll stimulate your body and brain with a new and different range of sexual images and sensations, much like you'd experience with a real partner.
Although the time it takes to recover will vary from person to person, your brain should return to it's normal level of dopamine sensitivity within 6 – 12 weeks. For some guys it can happen much quicker, but just remember, it's not a race – the problem didn't develop overnight, and it won't go away overnight, either.
An important point to mention: research has shown that during the recovery phase many guys were likely to experience signs of withdrawal, such as a loss of libido, anxiety, insomnia, irritability, depression, mental fog and even flu-like symptoms. Luckily, though, these effects are only temporary and will eventually pass.
Getting over porn-induced ED is not rocket science, it just involves abstaining from the things that caused it in the first place. Changing your behavior can be difficult, but it's certainly not impossible.
The key to all of this is making sure to hold yourself accountable, but at the same time knowing that if you do slip up now and then it won't be the end of the world, either.
---
Have you struggled with porn-related erectile dysfunction? I'd love to know your thoughts and experiences. Feel free to leave a comment below.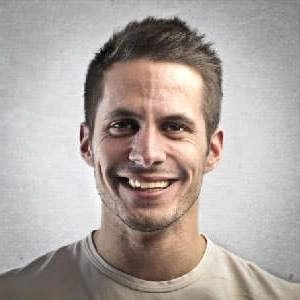 Mark McIntyre is the founder of MaleHealthReview.com and acts as it's chief contributor. He is a fitness trainer and avid mountain biker who also enjoys camping, hiking and fishing. Besides managing Male Health Review, Mark is also a guest columnist for several blogs related to men's health. More about this author…