Last Updated on September 25, 2023 by Mark McIntyre
---
Product Overview:
Product:
Manufacturer: Roar Ambition, Ltd.
Website: InstantKnockout.com
Rating: 9.6/10 (Rating Details)
Price: Check Current Price
Additional Info: See Below
---
Introduction
OK, let me be blunt. Over the years I've had the opportunity to sample, review, try-out, experiment-with, and put to the test many different types of supplements – and quite frankly, when it comes to weight loss products, the majority are – cover your ears, kids – complete bullshit.
This is the main reason I don't recommend a lot of fat burners in general: so many brands I've had experience with over-promise and under-deliver – if they even deliver at all.
Instant Knockout (InstantKnockout.com) is a relatively new fat burner to the market, and as usual, when I first heard about it my spider-sense started jumping like a yo-yo. "Here we go again," I said (although I had to admit that the bottle looked pretty cool).
If not for the fact that it's made by Roar Ambition, Ltd. (makers of TestoFuel and Prime Male), I wouldn't have given it a second thought. But considering the great track record that the other two products have, I must confess that I was at least somewhat curious about trying it out.
So without delay, here's my Instant Knockout review.
Note: This review is meant for informational purposes only and is not intended to diagnose, treat, cure, or prevent any disease, and is not a substitute for medical advice from a qualified health professional.
So, What is Instant Knockout?
According to the manufacturer, Instant Knockout was originally developed for pro boxers and MMA fighters. In case you're not familiar, after a fight is scheduled it's extremely important that the fighters lose enough excess weight – without compromising muscle and strength gains – to qualify at the official weigh-in. These guys need a fast and effective way to drop the pounds, and using everyday methods just won't cut it.
Instant Knockout is a supplement that attempts to achieve this type of rapid weight loss with a three-pronged approach: boosting the metabolism, improving endurance, and eliminating fat. By combining a unique formula with carefully timed dosages throughout the day, your body should remain in a constant fat-burning state, while at the same time maintaining muscle and definition.
What's in it?
The makers of Instant Knockout have put in extensive research into the understanding of the human body and its workings to arrive at a cutting-edge formula. They chose natural ingredients sourced from nature to counter and prevent fat storage. Each ingredient is selected in the optimum amounts to deliver that 'knockout punch' to burn fat. Read on as I discuss in detail the constituent ingredients and how they benefit users.
Update: Instant Knockout Cut Now Available
Apparently, the team at Instant Knockout have been busy behind the scenes to update Instant Knockout to create a new and improved 2.0 formula.
The Instant Knockout company has been making some recent changes (like changing to a vegan-friendly capsule) and now one of the most popular fat burners on the market has been re-formulated to Instant Knockout Cut!
So what's Changed?
First of all, three previously-used ingredients have been removed:
Zinc
GTF Chromium
Green Coffee Bean
And the following ingredients have been added:
With Instant Knockout Cut's fairly high caffeine dosage, L-Theanine was added to allow users to burn fat and build muscles without the jitters.
There are 9 active natural ingredients in Instant Knockout Cut, both thermogenic and non-thermogenic fat burners, that are specifically combined to produce a synergistic effect together to turn off the body's fat-storing switch and turn on fat oxidation. Ingredients like green tea extract, vitamin b12, cayenne pepper, black pepper extract, glucomannan, all combining to deliver weight loss benefits with little-to-no side effects.
Here's a look at each one and how they interact with one another:
Green Tea Extract
I've been a big fan of green tea's benefits for a while now. Don't be fooled, though – this natural ingredient may sound tame, but it contains the compound polyphenols which help pack a major punch when it comes to fat oxidation and weight loss.
The green tea extract polyphenols in Instant Knockout elevate norepinephrine levels to boost metabolism, cause the muscles and liver to increase fatty acid consumption, and reduces triglyceride levels which increase fat oxidation and overall weight loss in the body.
Cayenne Pepper
As it turns out, cayenne pepper isn't just something to spice up your meals any more, it contains a component called capsaicin which increases calorie burn, reduces fat stores, and has been shown to reduce the hunger hormone ghrelin.
Glucomannan
Glucomannan is a naturally occurring yet powerful dietary fiber swells up in the stomach, making you feel fuller faster and preventing eating too frequently or too much. Based on the information I've read the effects of glucomannan are legit, and with the combined appetite-suppressing abilities of the cayenne already found in Instant Knockout, it's made even more effective.
Caffeine Anhydrous
Who doesn't know about caffeine – I mean, really? The thing about caffeine that makes it so popular in diet and workout supplements is that it's been proven to boost metabolism and to quickly use up fat stores for energy expenditure – burning up to 30% more fat if consumed before exercise.
It also stabilizes blood sugar levels for longer, which is another great way to control appetite and food cravings. And since Instant Knockout utilizes caffeine in it' anhydrous form, you're getting this ingredient in it's most potent state.
Not having any impurities attached eliminates many of the unpleasant side effects associated with other forms of caffeine consumption, like drinking too much coffee, for example. There is also a synergistic action between the caffeine anhydrous and the catechins from the green tea extract in Instant Knockout, which can boost the body's use of calories as energy to burn fat.
L-Theanine
Although the benefits to caffeine are well known, it's also known to lead to a late drop in energy – that's where L-Theanine makes a difference. When added with caffeine, it keeps the jitters away and prevents crashing.
It's been shown to promote calm and relaxation, which helps balance out any negative stimulant side effects. On top of that, it helps improve the quality of your sleep, which means you'll be well rested and ready to go full steam ahead the following day with no excuses.
Piperine
The capsaicin found in cayenne pepper seeds isn't the only fat-burning compound found in peppers. This interesting ingredient (a black pepper extract) has been shown to actually block the formation of new fat cells as well as improve the absorption of many nutrients, which technically makes the ingredients in Instant Knockout that much more potent.
Vitamin B6 and B12
While the benefits of taking vitamin b6 and vitamin b12 are great for the health in too many ways to mention, I'm not sure that including them in the Instant Knockout formula does much good here. If you're already taking a quality multi-vitamin (and I know you are, right?), then the extra amounts you'll be getting here aren't going to help much for weight loss or energy levels – although it certainly can't hurt.
Vitamin D3
Vitamin D (which is technically not a vitamin, but a steroidal hormone) assists the body with many important functions, such as boosting the immune system, elevating mood, reducing inflammation, and aiding with calcium absorption. It's also been shown to help reduce blood pressure, and it's thought that not having enough vitamin D can result in high blood pressure and cardiovascular conditions.
What's more, vitamin D has been shown to help support healthy testosterone levels. It's also linked to your BMI (Body Mass Index) and may help with lowering your body fat, which is another reason why it's in IKO Cut.
The new Instant Knockout Cut formula is also made with vegetarian and vegan-friendly capsules, making this industry-leading fat burner suitable for just about anyone. And to ensure that the supplement remains vegan friendly, vegan Vitamin D3 is used.
Side Effects
First of all, the ingredients used in Instant Knockout (as with all Roar Ambition products) are top-notch, being made and regulated in both US and UK facilities. This product is definitely safe to take on a regular basis – however, even though it primarily functions by targeting appetite suppression and fat storage, it does contain natural stimulants.
Keeping this in mind, when taking Instant Knockout you should definitely time it so that your last dose for the day is 4-5 hours before bed time. As a matter of fact, even though IKO contains less stimulants than a lot of other products, taking four capsules a day may prove to be a bit much for some individuals, possibly producing side effects for those who aren't coffee drinkers or are otherwise sensitive to caffeine.
If that's the case for you, you could try starting with just three a day initially. This will not only prevent any kind of jittery side-effects, but it'll also save money by stretching out the number of doses for each bottle.
After you've accustomed yourself to that dosage, try going to the recommended four a day. And while we're on the subject, other than using common sense when taking Instant Knockout with other weight loss products that contains stimulants, I see no reason why there should be any issues with using other supplements.
And if you're concerned about taking a drug test while using this fat burning supplement, don't be – it doesn't contain any banned or synthetic substances, and won't trigger any false positives.
Manufacturer Video
How do you take Instant Knockout?
Each bottle of Instant Knockout contains 120 capsules at 500 mg each, designed to be taken four times daily – one capsule in the morning, one capsule between breakfast and lunch, one capsule an hour after lunch, and one more an hour before dinner. The purpose here is to keep the body in a constant and steady state of boosted metabolic rate to burn calories.
Once again, if you're sensitive to caffeine, try skipping the last dose initially and just try taking only the morning, noon and afternoon capsules.
Where to Buy
Currently, you can buy Instant Knockout directly through the official website. The price is definitely a little on the expensive side for a one month supply, but the more you buy the more reasonable the price gets.
Besides, it's better than wasting half that amount for something that doesn't even work.
I do know that they have distribution centers located in the US and UK, but they'll also ship to anywhere in the world, so international shipping is not a problem (they also ship to APO addresses for those in the military). The orders get filled fast, too – barring weekends, they ship out either the same day you order or the next, with tracking.
Conclusion – Does Instant Knockout Really Work?
So is Instant Knockout legit? I'm not sure if it's due to the quality, purity or combination of natural ingredients in Instant Knockout (or all three) – but I love how well this weight loss product works.
For me it produced noticeable results by boosting the metabolic rate, reducing hunger cravings and fueling energy levels in a way that's hard to describe but easy to feel. It's also a very "clean" fat-burner compared to others – kind of like the difference between having natural energy versus too much coffee.
One thing I'm getting asked about all the time is "how long until I see results?" It's really impossible to give a broad-brushed answer to that because everyone's body is different and there are so many variables involved.
One thing I can tell you is that if you think you'll be able to sit on the couch watching TV while losing weight, you're probably going to be disappointed. But if you take IKO with even a moderate increase in physical activity while observing a sensible form of healthy diet and exercise you should see results within 2 or 3 weeks, in my experience.
And even though it was specifically designed to be used by bodybuilders and athletes (like MMA fighters Diego Sanchez, John Dodson and coach Greg Jackson), I would say that those of you who want to lose weight and burn body fat would definitely benefit from this supplement. That being said, I would encourage you to put the extra energy you'll get to good use with some form of exercise!
I guarantee that you'll see for yourself what a quality weight loss supplement Instant Knockout actually is once you try it . You can find price and more info at the Instant Knockout official website.
Have you tried Instant Knockout? I'd love to hear about your own personal experiences. Feel free to leave your own Instant Knockout review or comment below.
See Also: Choosing the Best Fat Burner for Men
Overall Rating
Instant Knockout
Energy/Metabolic Increase
9.6/10
Fatburning Effectiveness
9.7/10
Muscle/Strength Retention
9.5/10
Appetite Reduction
9.4/10
Overall Effectiveness
9.6/10
Pros
High-grade, top-quality ingredients give clean & effective results.
Delivers sustained energy levels throughout the day.
Unique combination of ingredients work extremely well together.
Produces rapid fat loss without compromising muscle mass or strength gains.
Cons
Only available from the Instant Knockout website.
On the expensive side.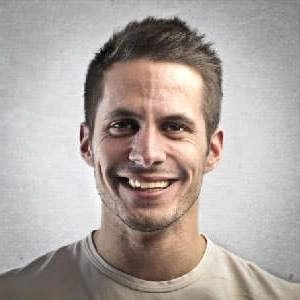 Mark McIntyre is the founder of MaleHealthReview.com and acts as it's chief contributor. He is a fitness trainer and avid mountain biker who also enjoys camping, hiking and fishing. Besides managing Male Health Review, Mark is also a guest columnist for several blogs related to men's health. More about this author…