Last Updated on September 25, 2023 by Mark McIntyre
When comparing Instant Knockout vs. Hydroxycut, we end up with quite a few of the better ingredients used in fat burners competing against one another. It's not unlike watching your favorite fighters duke it out. But then you discover that one of the fighters that you thought was so bad-ass was actually somewhat of a wuss. And not as great as you thought he was. The whole thing is a little embarrassing.
So when it comes to Instant Knockout vs. Hydroxycut Hardcore Next Gen, which one of these popular fat-burning supplements actually turned out to be a true champ, and which one was exposed to be a wannabe?
>> Can't Wait? Jump to My Conclusion <<
Comparing Ingredients
Instant Knockout

---

Green Tea Extract (leaf) 500 mg
Cayenne Powder (fruit) 100 mg
Glucomannan (konjac root) 1800 mg
Caffeine Anhydrous 300 mg
Black Pepper Extract (standardized to 95% PE) 10 mg
Vitamin B6 (as Pyridoxine HCl) 5 mg (250% DV)
Vitamin B12 (as cyanocobalamin) 10 mcg (166% DV)
Vitamin D3 45 mcg (1800 IU, 225% DV)
L-Theanine 100 mg

Hydroxycut Hardcore Next Gen

---

Coleus Extract 100 mg
Caffeine Anhydrous 290 mg
Green Coffee Bean Extract (as Coffea canephora robusta) Standardized for 45% chlorogenic acids 400 mg
Blue Skullcap Extract (as Scutellaria lateriflora) (root) 75 mg
Yohimbe Extract 40 mg
Ophiopogon Extract 25 mg
Guayusa (leaf) 20 mg
Formulations
Although Instant Knockout and Hydroxycut Hardcore Next Gen are similar in how they burn fat, they differ in some notable ways.
It appears that the makers of Instant Knockout and Hydroxycut have both done their homework when it comes to how to burn fat, since they've included a lot of identical ingredients that target fat loss. But this ends up being a positive feature, since these core ingredients work well.
That being said, it's not just the ingredients used in a fat burner that makes it great, but how they are used – which ended up being the primary difference between Instant Knockout and Hydroxycut Hardcore Next Gen. To give you a better idea, we'll now cover how these two products are similar, and how they differ.
Similarities Between Instant Knockout and Hydroxycut Formulas
Of the core fat burning ingredients mentioned before, the only one shared by both products is caffeine anhydrous. Although these two products represent some of the best natural weight loss ingredients currently being used, they are very unique in comparison.
As long as sufficient enough dosages of these ingredients are included in both Instant Knockout and Hydroxycut Hardcore Next Gen, you'll find they each have a highly effective thermogenic fat loss foundation.
Differences Between Instant Knockout and Hydroxycut Hardcore Next Gen
With Instant Knockout, you receive a healthy dose of green tea extract, which has been shown time and again to be an effective weight loss component in numerous studies.
Green tea extract is rich in catechins, and when combined with caffeine have been shown to promote weight loss by regulating thermogenesis-enhancing hormones. Thermogenesis is the process by which the body burns calories to digest food and generate heat).
Green tea extract has been shown to boost thermogenesis by improving the body's ability to burn calories, which can lead to weight loss.
Another highly effective ingredient in Instant Knockout is cayenne. Basically, this ingredient gives Instant Knockout a further edge when it comes to curbing appetite and increasing metabolic rate through thermogenesis.
This ability to suppress the appetite is enhanced even more due to the addition of the so-called "fat-loss fiber", glucomannan.
All of these ingredients are further enhanced by the addition of BioPerine, which is a patented black pepper extract. This ingredient has been shown to intensify and enhance the effects of the ingredients it's combined with, making any formula containing this component much more potent.
Meanwhile, Hydroxycut Hardcore Next Gen contains a large helping of green coffee bean extract. Coffee beans are loaded with antioxidants and other active compounds.
Studies indicate that chlorogenic acids and caffeine are responsible for many of the health benefits associated with green coffee bean extract, from improving blood pressure to regulating cholesterol and blood sugar levels. Several studies and reviews have also shown that green coffee bean extract may help people lose weight, although further research is needed as the evidence is not conclusive.
One ingredient included that I am a big fan of is yohimbe, which is a great fat burning ingredient. The only problem here is that it's in such a moderate dose (40 mg) that I don't know how much of a real benefit it provides.
The Hydroxycut formula also offers an interesting combination of  blue skullcap extract and ophiopogon extract, both of which boost cardiovascular performance. Although this is a great benefit in general, these aren't components that are really targeted specifically for fat loss.
Another unusual addition to the formula is guayusa leaf, which also appears to increase cardiovascular efficiency, and (according to the manufacturer) enhances overall "sensory experience". However, it's uncertain how the inclusion of this ingredient will directly contribute to fat loss.
Comparison of Benefits: Instant Knockout vs. Hydroxycut
Instant Knockout's Sole Objective: Dealing a Heavy Blow to Fat
It is all too common for many weight loss supplements, and supplements in general, to try to appeal to as many people as possible, often sacrificing the primary objective (fat loss) for unrelated benefits. One thing can be said for Instant Knockout: it was designed with only one basic goal in mind.
However, that doesn't mean that the product itself is simple. Ingredients like cayenne, caffeine anhydrous, GTE, and Glucomannan do work to burn fat in different ways – but they all share the same fundamental mission: eliminating fat.
Strangely enough, it's this very formula that's both simple and complex that will appeal to most people, because it does exactly, and only, what is says it does.
Hydroxycut Hardcore Next Gen – A Strong Start with a Dubious Finish
Referring to ophiopogon and blue skullcap as nootropics seems to be a far reach, but that's the angle that Hydroxycut's manufacturer appears to be going for by adding these ingredients. Hydroxycut Hardcore Next Gen advertises about offering a "sensory experience" on top of an already effective and potent fat burner. However, they never explain just exactly what they mean by that – I mean technically speaking, even jitters and headaches could be classified as "sensory experiences".
Be that as it may, Hydroxycut Hardcore Next Gen does appear to be comprised of a decent list of ingredients, enough of which are sufficiently effective for me to classify it as a legitimate fat burning supplement. Even so, Instant Knockout takes what Hydroxycut does right… and keeps going.
Even though these two supplements share comparable core ingredients, Instant Knockout stands out as a more targeted and effective fat burner than its opponent.
Dosages
Concerning these products' dosages, Instant Knockout shows a clear advantage over Hydroxycut. And that advantage is not limited to just those ingredients which are shared by both supplements. For instance, Instant Knockout contains a whopping 1,800 mg of glucomannan, while Hydroxycut doesn't even come close to amounts like this.
Additionally, Instant Knockout's main fat loss ingredients are included in the hundreds of milligrams, while only the BioPerine is less, as it's not required to be used in such high amounts. Conversely, rather than Hydroxycut including things like guayusa and blue skullcap, the formula would be more effective with an increase in the quantities of the other ingredients.
One thing that should be pointed out is that the 300 mg caffeine found in Instant Knockout is divided into four daily doses, but the caffeine and yohimbe used in Hydroxycut Hardcore Next Gen is all taken before lunch. That may be a bit much for more sensitive individuals.
In order to minimize the potential for side effects, I recommend limiting any additional sources of caffeine when using these supplements.
Outside of the amounts of caffeine, Instant Knockout provides more potent and higher quantities of ingredients compared to Hydroxycut Hardcore Next Gen.
Speaking of which…
Comparing the Quality of Ingredients
One good thing I can say about both Instant Knockout and Hydroxycut is that the ingredients used in their formulations are top-notch. Each product contains powerful, high-quality herbal extracts, unlike the largely ineffective powders used in many supplements.
Am I saying that both of these products are the best when it comes to this regard? Not really.
If I could change anything about Instant Knockout, it would be to improve on its vitamin and mineral profile. And as for Hydroxycut Hardcore Next Gen, the quality and potency of its ginger root could be upgraded (more on that in a minute).
Overall, however, I'm satisfied with the quality of ingredients in each of these supplements. They both do a satisfactory job at tailoring their ingredients to reach their highest fat-burning potential.
Other than a handful of minor issues, I find Instant Knockout and Hydroxycut Hardcore Next Gen to be excellent, well-performing fat burning supplements.
Absorption Enhancement and Capsule Composition
In order to enhance the effectiveness of the other ingredients, Instant Knockout adds BioPerine into the mix.
On the other hand, Hydroxycut Hardcore Next Gen adds Ginger to their formula.
Each of these ingredients not only act to increase nutritional absorption in the digestive tract, but additionally to improve the ability of both supplements to burn fat. However, Instant Knockout's use of the ingredient BioPerine, which is a patented extract made from black pepper, is objectively more powerful at boosting the effectiveness of the other ingredients than the ginger added to Hydroxycut.
As far as the capsules go, if you're a vegan or vegetarian you should be aware that Hydroxycut's and Instant Knockout's capsules are vegan-friendly.
Comparing Price Tags
Instant Knockout

---

30 Days/1 Month Supply Per Bottle – $59.00
Price Per Dose – $1.97

Hydroxycut Hardcore Next Gen

---

 1 Bottle (45 servings) $34.99
 Price Per Serving $0.55
By comparison, Hydroxycut Hardcore Next Gen is significantly less expensive than Instant Knockout. The 180 count Hydroxycut Hardcore Next Gen bottle contains enough pills for 2 servings per day (4 capsules) for 45 days, for just $34.99.
So when it comes to price, Hydroxycut Hardcore Next Gen definitely has the clear advantage. Although Instant Knockout has the higher-quality ingredient profile, the huge difference in cost will no doubt be the deciding factor for many people.
Instant Knockout vs. Hydroxycut: Bottom Line
For those strictly looking for the cheapest option, Hydroxycut Hardcore Next Gen will be a no-brainer. But for those seeking the most effective ingredient profile, and who are serious about burning fat and curbing appetite, Instant Knockout is the clear winner.
These conclusions were based primarily on two factors:
Instant Knockout demonstrated a superior formula targeted specifically for weight loss.

Hydroxycut sacrificed a purely fat-burning formula to create a weight loss/nootropic hybrid instead.
There may be a market for these types of double-purpose supplements, and if that's your thing, great. But for those who's main focus is eliminating fat, Hydroxycut could have done better. Price notwithstanding, I'll stick with the supplement that actually targets fat loss, and only fat loss… and does a great job doing it.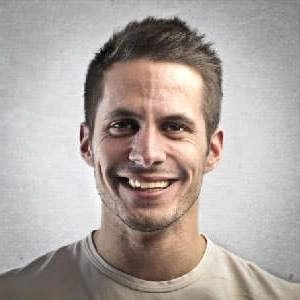 Mark McIntyre is the founder of MaleHealthReview.com and acts as it's chief contributor. He is a fitness trainer and avid mountain biker who also enjoys camping, hiking and fishing. Besides managing Male Health Review, Mark is also a guest columnist for several blogs related to men's health. More about this author…