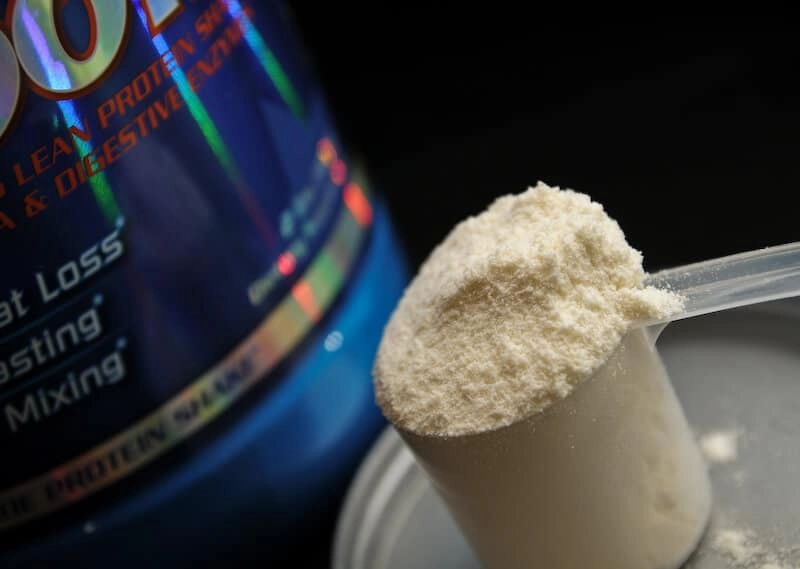 Let me start right off the bat by saying that I've tried a LOT of protein powders in my day, some truly gag-inducing and gut wrenching, and others surprisingly tasty and effective.
So when someone told me about a product called Iso-Smooth being one of the very best on the market, I had to try it out for myself.
It's made by Blue Star Nutraceuticals, whose high-quality supplements are virtually unparalleled in the industry, so I knew at the very least I wouldn't be disappointed with the quality.
As it turns out, I wasn't disappointed with anything. Iso-Smooth has easily got to be one of the cleanest, best-tasting, easy-to-mix protein powders you will find anywhere.
With 100% high-quality ingredients and no crap fillers, this is one product that doesn't fail to deliver.
Ingredients
Iso-Smooth consists of a blending of four types of proteins: whey, milk, egg and casein.
These proteins are cold-processed and isolated for superior quality, body absorption and lowered levels of sugar, lactose and fat.
Because of the diverse protein types, each is digested at a different rate, creating a time-released effect.
Added to this mix are flaxseed and CLA (for appetite control, thremogenesis, muscle support and recovery), and bromelain, which aids in protein digestion.
Here's a look at the actual nutrition/ingredient label:
Taste
In a word: delicious. One of the best tasting protein powders out there, especially for an isolate mix.
Currently, it's available in Caramel Macchiato, Triple Chocolate, Chocolate Caramel, Chocolate Peanut Butter, Vanilla Cake Batter.
Iso-Smooth has none of that chalky or artificial taste so many other brands have, this one will have you savoring every gulp.
Solubility
This stuff mixes amazingly well.
I'm talking 30 seconds in a shaker with cold water and it comes out silky smooth with no lumps or grittiness.
Another positive benefit of using first class ingredients without garbage fillers.
Side Effects
Yet another great advantage to using this product is the fact that it's free from the annoying side-effects associated with lower quality brands.
There's no gas, bloating or cramps due Iso-Smooth's superior formulation and high-caliber ingredients.
It's very clean and you'll notice the difference after using it.
Reviews
I had no trouble finding other users who were just as pleased with Iso-Smooth as me, and there are plenty of complimentary reviews to be found online.
For example, here are a few from Amazon.com:
"Best protein I have ever had!! It mixes well and the taste was better then most. But the most important part was I can drink this all day and never get bloating or cramps. I even drink it right before my workout and no burping up stuff during my workout."
"This is by far the best of the best. Do your own homework, as always, though; you won't find anything better in my opinion… I can't praise this product enough. Cleanest, freshest, highest quality, & best tasting protein blend I have ever had of my 15 years within the realms of health & fitness. I could go on & on about my personal experience(s), but this product will speak for itself."
"VERY high quality product. You can taste the clean quality. There is simply something to be said about this protein and if I wasn't broke, this would be probably the only protein I ever bought. Easily one of the best. Mixes clean….tastes clean. A+ They did a REALLY solid job on this stuff. Taste is always a concern but in plain water, it was very easy to drink. If you wanted to add almond milk or normal milk to add calories…no problem."
"BY FAR BEST PROTEIN EVER. I WILL NOT GO BACK TO A DIFFERNT PROTEIN! MIXES INSTANTLY! TASTE GREAT! Almost like muscle milk. BUT BETTER!!!!!! PRICEY that's for sure. But with cGMP stamp of approval.you know you're getting quality stuff!!!Results is lean muscle mass!"
And this video review sums it up pretty well:
If you are in the market for an isolate powder then I highly recommend this...
Where to Buy
The price for Iso-Smooth might see high at first glance, but for the superb quality you receive in return, it's definitely worth it – there's round steak, and then there's filet Mignon.
You expect to pay more for one over the other.
Having said that, you want to get the best price regardless.
I'm not made out of money and odds are you aren't either, which is why I order directly from Amazon.com, it qualifies for free shipping even without Amazon Prime – and after all, every penny counts.
Conclusion
What more can I say that I haven't already?
Iso-Smooth is hands down my favorite protein mix and I highly recommend it to anyone who's serious about maintaining a high level of fitness.
I've personally gotten better results from this product than any other protein powder I've used, and that's saying a lot.
Once you try it for yourself, you will be hard-pressed to go back to your old brands.
For Price and More Info, visit the Iso-Smooth product page at Amazon.
See Also: Choosing the Best Bodybuilding Supplements – How to Pick the Top Supplements for Building Muscle and Sports Fitness
Have you tried Iso-Smooth? I'd love to know about your own personal experiences. Feel free to leave a review or comment below.
Overall Rating
Solubility/Ease of Mixing
9.5/10
Pros
Cold-processed time-released with flaxseed, CLA, and bromelain. protein
Delicious flavor and smooth texture.
Mixes very easily with no lumps or grittiness.
Virtually no carbs, sugar, or lactose.
Extremely clean with high-quality ingredients and no digestive side-effects.
Cons
On the expensive side.
A low carb protein mix may not be suitable for some diet plans.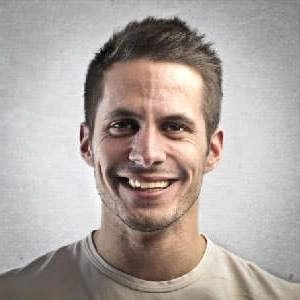 Mark McIntyre is the founder of MaleHealthReview.com and acts as it's chief contributor. He is a fitness trainer and avid mountain biker who also enjoys camping, hiking and fishing. Besides managing Male Health Review, Mark is also a guest columnist for several blogs related to men's health. More about this author…