Last Updated on September 16, 2023 by Mark McIntyre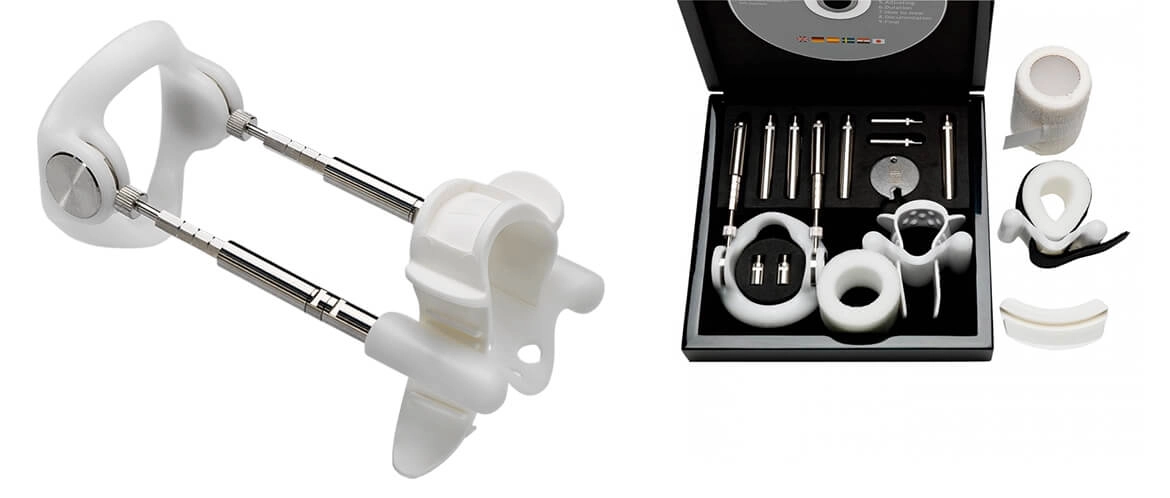 The JES Extender
The JES Extender (JesExtender.com) is a medical penis enlargement device used for increasing both length and girth of the penis. It's also used as a treatment for  Peyronie's disease and penile curvature.
It's been  approved by the FDA and qualifies as a Class 1 medical device. The device ended up being tested as part of a comprehensive study at the Scandinavian Clinic of Plastic Surgery in Copenhagen.
In 1998 the findings were presented at the International Interdisciplinary Symposium on Genitourinary Reconstructive Surgery in Barcelona, Spain. The results demonstrated a 30%  increase in the penis size of test subjects over a 24-week period (view study).
How it Works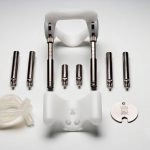 Originally developed by a Danish plastic surgeon named Dr. Jorn Ege Siana, the device works through a process called cytokinesis, which uses the body's natural ability to divide and multiply cells when tissues are stretched over time, resulting in new growth.
This technique is used often by plastic surgeons, for example in treating burn victims, or as a way to lengthen one leg that's shorter than the other. It's also seen in various indigenous cultures around the world who have been inserting large plates or other objects in their lips and ears for thousands of years.
How to Use the JES Extender
There are three basic steps to using the device:
First, the penis is positioned through the base ring and extender bars.
Next, the head of the penis is placed through the silicone band which is then pulled down to fasten securely.
Finally, an appropriate amount of traction force is adjusted by twisting the extender bars on each side.
For best results, the manufacturer recommends wearing the device initially for 1 hour a day, gradually increasing to 6 hours a day for the first few weeks. The JES Extender can eventually be worn for as much as 12 hours per day.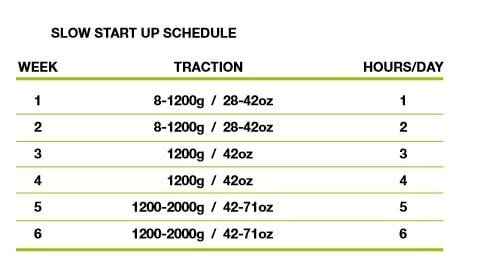 The extender can generally be used discreetly while wearing loose-fitting pants or shorts. Wearing the device while sleeping or during physical activity may cause it to become unattached.
Additional information can be found at the official FAQ page, or by viewing the JES Extender user manual.
Manufacturer Video
JES Extender Results
The following before and after photos were obtained online, documenting results from using the device. Claims of 1-3″ gains or more within the first six months of continuous use are common.


Where to Buy
As of now, the JES Extender is only available through the manufacturer's website, but they do get points for the discreet packaging and fast shipping.
For those of you who've asked about international shipping: They are able to deliver to over 200 countries worldwide, including Malaysia, Philippines, Indonesia, India, UK, Canada and Germany, so getting a device sent to you shouldn't be a problem for most.
The company does offer a double money-back guarantee if there is no increase in penis size after completing the program, which is also a definite plus.
Does the JES Extender Work?
Although it was shown to be effective by the research cited above, a separate study by the BJUI also found that:
"… great attention has been given to penile extenders, non-surgical devices that generate progressive mechanical traction the the penis … it seems that these devices can produce an effective and durable lengthening of the penis, in both the flaccid and stretched states".
"… penile extenders represent the only evidence-based technique of penile elongation".
"In conclusion … evidence suggests that penile extenders are effective minimally invasive methods of penile lengthening. The application of such devices can be recommended in all patients regardless of the penile length …"
The results of this study can be viewed here. I have to admit, based on the clinical evidence alone it would be hard to deny the potential benefits from using the device.
Since it also carries the European CE mark and is FDA Approved as an accredited Class 1 medical device, you at least know it's not some fly-by-night gimmick.
But based on my own personal experience alone, I'd have to say that the JES Extender is quite possibly the most overall effective penis enhancement device out there, and it's something I recommend wholeheartedly to any guy who's serious about increasing his penis size.
If you use this thing consistently, you will not regret having made the investment. For price and additional information, visit the JES Extender website.
Have you tried out any of the JES Extender models? I'd love to hear about your own personal experiences. Feel free to leave a comment or review below.
---
See Also: Best Male Enhancement Products for Penis Enlargement, ED Treatment and Harder Erections
---
Overall Rating
JES Extender
Overall Effectiveness
9.8/10
Pros
Delivers real and permanent results.
Does not require continued use once desired length is achieved.
No side effects.
Double money-back guarantee.
Cons
Requires wearing for several hours a day.
Must use consistently for a minimum of 3-6 months.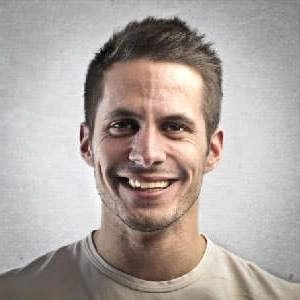 Mark McIntyre is the founder of MaleHealthReview.com and acts as it's chief contributor. He is a fitness trainer and avid mountain biker who also enjoys camping, hiking and fishing. Besides managing Male Health Review, Mark is also a guest columnist for several blogs related to men's health. More about this author…