Last Updated: August 20, 2023
Can't Wait? Skip to My Final Verdict
NitroCut Pre-Workout Supplement
If you're wanting to get optimal results when it comes to your workout sessions, you'll definitely benefit from a good pre-workout supplement. Since they're designed to help you maximize your time in the gym and get your muscles primed for going at it hard, they're often used by weight trainers and athletes alike.
Some of the main benefits pre-workout supplements can provide are a boost in strength and stamina, increased muscular pump and blood flow, and more focus and motivation. Like so many other fitness-related products, it seems there is a confusing array of different types and formulas, and one product that's managed to make a name for itself in the bodybuilding community is a product called NitroCut.
NitroCut is touted as a potent nitric oxide muscle-builder fortified with vitamins and strength enhancers designed to help gain permanent muscle mass, provide more productive workouts, and give you the rock-hard definition you've always wanted.
But can it possibly accomplish all this? I decided to try and find out for myself.
Ingredients
One thing's for sure, NitroCut does stand out as unique when compared to other pre-workout supplements in that there are no unnecessary additives included that you're probably already paying for (such as creatine and BCAA's), and no added stimulants which can cause unwanted side effects.
That's not to say that stimulants are necessarily a bad thing. As a matter of fact I know a a lot of guys who take nothing more than good old-fashioned coffee prior to working out.
Certain thermogenic fatburners are also good for boosting energy levels which allow you to go at it harder in the gym. Having said that, in my opinion if you really want to achieve optimal results you need something more substantial to prime the body with to maximize your workouts.
NitroCut attempts to meet this goal by using a different type of formula than other pre-workout supplements. The ingredients included are supposed to target four primary areas: nitric oxide production, testosterone levels, stamina and endurance, and fat reduction.
Clearly, this is not like a typical pre-workout. So how does it work?
To get a better idea of how these components work together, take a look at the ingredients information below:
Vitamins B6, B12 and D3 – Meant to help improve bone density, reaction time, muscle strength, speed, and endurance.
A-AKG, A-KIC, L-Aginine and L-Citruline – Promote Nitric Oxide production, support muscle growth, and boost workout performance.
Fenugreek, Tribulus Terrestris and Longfolia – These ingredients are added to boost the levels of free testosterone in the body, to help add muscle mass, boost stamina and energy levels, and improve overall fitness.
Avena Sativa – An oat straw extract to help improve vigor and vitality, as well as improve libido.
Raspberry Ketones – Encourages a more defined appearance by targeting fat cells and raising the metabolic rate.
This combination of key ingredients is meant to produce beneficial synergistic effects when it comes to bodybuilding or sports training performance, not just during workout sessions but around the clock – effectively super-charging muscle growth.
Customer Reviews
There's no doubt about it, this product has it's fair share of proponents, and you won't have to look hard to find a devoted following of die-hard NitroCut fans.
There are a ton of satisfied user testimonials out there as well, some of which I've included below:
How Does NitroCut Compare Vs. Other Brands?
When you measure NitroCut against products like Force Factor, Factor 2,  C4, NO Xplode, Jack3d, Nitrix and NO2 Black (all of which are decent products), there is one difference that stands out.
While all of the aforementioned brands for the most part contain nitric oxide enhancing ingredients such as L-arginine and L-citrulline, none of them includes the testosterone and stamina boosting properties that NitroCut does. When used regularly as part of your workout regimen, these additional herbal components make a far greater impact on your overall progress versus the nitric oxide benefits alone.
You'll experience more gains in muscle mass and stamina (not to mention the added bonus of increasing sexual performance). On top of that, NitroCut helps to burn away excess fat without compromising muscle gains, something the other brands aren't geared for.
Side Effects
Because NitroCut's ingredients are all natural and it doesn't contain any stimulants or other similar additives, this product does not produce any unwanted side-effects.
Where to Buy
If you're looking to find NitroCut for sale at your local health store you won't find it, but it can be easily purchased from their official website, and the more you buy at a time, the more you save. Since I purchase a lot of health and fitness related products, I'm always looking to shave off as much as possible when buying my supplements.
There's also a 35-day money-back guarantee just in case you're on the fence about trying it.
Does NitroCut Work? My Honest Opinion
Having used this product myself, I would generally consider NitroCut to be a decent fitness supplement for men – but not as a pre-workout supplement. It does not prime your muscles right before a workout, getting them ready for action – which is exactly what most people would expect from a pre-workout supplement.
Instead, this product tries to be a combination of a test-booster and a weight loss supplement, without fully succeeding as either. There are definitely better options for both testosterone support and fat loss – and there are far better pre-workout supplements.
Not a bad product for what it is, I'm just not sure it's what most people are looking for in a preworkout.
---
Recommended: 4 Gauge Pre-Workout
See the Top 5 Pre-Workout Supplements of 2023
---
Have you tried NitroCut? I'd love to hear about your own personal experiences. Feel free to leave a review or comment below.
See Also:  The Best Workout Supplements For Bodybuilders
Rating
NitroCut
Pros
No side effects.
Somewhat effective at reducing body fat.
Moderate increases in stamina and reduces recovery time.
Heightens libido and sexual performance.
Cons
Not available in retail stores.
Does not contain stimulants - this may be OK for some users.
Not a true pre-workout supplement, more of a test-booster/fat burner hybrid.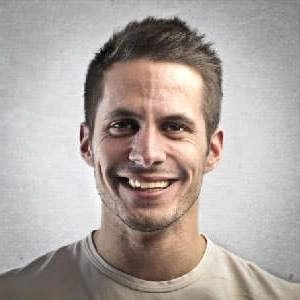 Mark McIntyre is the founder of MaleHealthReview.com and acts as it's chief contributor. He is a fitness trainer and avid mountain biker who also enjoys camping, hiking and fishing. Besides managing Male Health Review, Mark is also a guest columnist for several blogs related to men's health. More about this author…