Last Updated on September 20, 2023 by Mark McIntyre
If you've ever wondered where to find the Fountain of Youth, look no further than your local gym. No doubt you've seen your fair share of weight-lifting veterans who's warm-ups alone put your sessions to shame. [no_toc]
Here's a look at a few muscle-bound "old-timers" that will not only give you a few good tips, but a heaping help of motivation, too.
Vince McMahon – Age: 78
Weighing in at 240 lbs. with close to 5% body fat, Mr. McMahon is one guy who's not about to trade in his weight bench for a walker any time soon. He's been training hard for over 50 years, and with a monstrous back like that, it shows.
---
Art Peacock – Age: 88
No, that's not a typo – this dude is eighty-eight years old. He didn't start bodybuilding until he was in his thirties, but that hasn't stopped him from winning 55 titles in competition over the past 50 years, and he's currently competing against 40-69 year olds – that includes guys up to 40 years younger than he is!
---
Sylvester Stallone – Age: 77
I doubt that you know many 77 year-0lds that sport guns like Sly Stallone. He has a body built for action movies and looks better than other actors half his age.
With body fat that stays within the 4-7% range, Stallone prefers to work out without much rest in between sets.
---
Arnold Schwarzenegger – Age: 76
Here's a man who needs no introduction. And even though it's been forty years since he won his first Mr. Olympia title, The Arnold shows no signs of throwing in the fitness towel.
However, due to his bothersome joints (perhaps from years of training), Arnold mainly sticks with machine exercises nowadays.
---
Robert Irby – Age: 71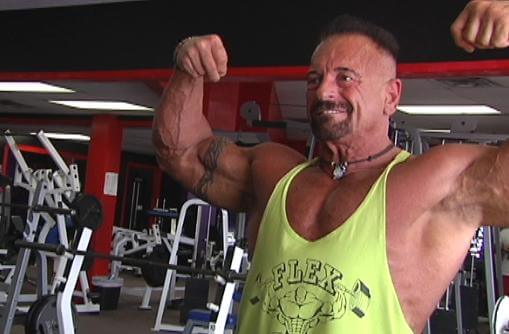 This sixty-eight year old proved his love of competition by winning the 2014 60+ Bodybuilding Championship. He's also the current owner of Longview's Flex Gym in Texas and attributes his bodybuilding success to a focus on nutrition.
---
Andreas Cahling  – Age: 71
No doubt you've seen this guy's picture on those "one weird secret" ads all over the interwebs, but the Swedish-born Andreas Cahling originally competed in Judo, winning a championship and going to Japan to perfect his technique before his 37-year bodybuilding career even started.
Winning the 1980 IFBB Mr. World Contest, Cahling never once missed being a finalist in ten years of international world-class competition. Besides weightlifting, his current training includes cycling, posing and dancing.
---
Ron King – Age: 67
You wouldn't know it by looking at Ron King's fantastic physique, but he has perhaps some of the most unorthodox lifting techniques of any bodybuilder out there. With sloppy, some would say dangerous, bouncy presses, wild and crazy dumbell curls,  and short, thrusting pull-ups, even a total newbie would say it's the worst form ever.
But at the end of the day, results don't lie, and these results are great – at any age.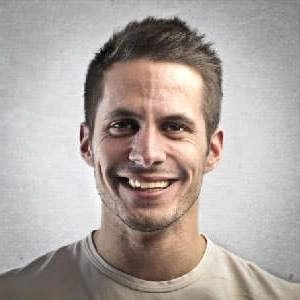 Mark McIntyre is the founder of MaleHealthReview.com and acts as it's chief contributor. He is a fitness trainer and avid mountain biker who also enjoys camping, hiking and fishing. Besides managing Male Health Review, Mark is also a guest columnist for several blogs related to men's health. More about this author…