Last Updated on September 13, 2019 by Mark McIntyre

Products: Primal Bell Workout Program and Primal Kettlebells
Manufacturer: Onnit Labs, LLC. Order It Now
Website: Onnit.com
The Exercise Program That Triggers Your Beast Mode
While kettlebells have been around for a while now, it's only been in recent years that they've gained in popularity, especially among MMA fighters. That really shouldn't come as a surprise though, since using these deceptively simple-looking hunks of iron is so great for overall fitness – offering increased mobility, a wider range of motion and impressive strength gains.
Onnit's Primal Bell Workout is a program that will work your body in a way which you've probably never experienced before. Over thirty different workouts were carefully selected to target your muscles in groups, with a combination of exercises designed to increase endurance as well as build explosive muscle power.
The workouts are designed so that you always have fresh challenges and are less likely to get bored – because let's face it, some of those other programs can get pretty stale, and fast. Instead of repeating the same old thing time and time again, these workouts will keep you interested and motivated.
The program takes just over five weeks to complete, and there's twenty varied workouts using thirty basic exercises in different combinations. The workouts can also be adjusted depending on whether you want to focus on a particular part of your body, or whether you're looking for a more general, all-around body hardening.
The advanced routines are pretty challenging too, and after you've mastered these you can simply add more weight and continue to up the difficulty level – and believe me, the results you get will speak for themselves.
But what about the equipment? If you're going to get the full primal experience, you can't just settle for any old boring kettlebells, right?
Onnit Primal Bells – They Look Cool, But Way Overpriced
The Onnit Primal Bells are a unique range of kettlebells which are perfectly designed to make your workout totally effective. Sure, they're chip resistant and durable, and they're well-crafted, too. But the best part is that they're sculpted using the features of the top primates of the jungle – to bring out the beast in you!
Each Primal Bell depicts a magnificent male primate showing its most aggressive facial expression – a true representation of the savage workout that these kettlebells can give you.
And these kettlebells are impressive. You can just leave them lying around the crib and people are going to admire them – they're almost like works of art. There's even some people who paint them for fun, giving them an even more artistic look – but don't be fooled, these are some serious body building tools.
When you pick up one of these hefty but finely crafted pieces of equipment, the first thing you notice is not only how awesome they look, but just how much you can feel their balance and quality. No doubt you'll see right away why these premium kettlebells can be found in the homes and gyms of serious fitness freaks around the globe.
The Primal Bell range starts with the 19lb Howler Monkey (that's .5 pood in kettlebell-speak), next comes the 36lb (1 pood) Chimp. Following along is the 54lb Orangutan at 54lb (1.5 pood) and the 72lb (2 pood) Gorilla. Finally, the new and highly impressive 90lb (2.5 pood) Bigfoot – guaranteed to give you the fiercest and most effective workout of your life.
You can buy them as individual pieces, or the entire set at a reduced cost. The more adventurous of you may want to have more than one of each weight so you can use both arms at once.
That being said, there are much more affordable options out there for the same quality. Do you really want to pay $20 more per weight because it has a face on it?
For example, compare this Kettlebell Kings 35 lb. weight on Amazon.com at less than $64 with the Onnit Primal Bell 36 lb. weight at over $110! That's almost double the cost.
Hell, you could almost buy two good kettlebells for the price of one over-priced Onnit face weight.
Manufacturer Video
Where to Find
You can buy the workout program and Primal Bells at the Onnit website. The program itself is available on either a cool-looking reusable customized Primal Chimp USB drive, or as a direct download if you don't want to wait.
They also have a full line of super-cool kettlebells. Besides the Primal Bell line, they have their standard kettlebells, Legend Bells, and the must-see Zombie Bells.
Conclusion
If you've been curious about kettlebell training and thinking about giving it a go, this is just the thing for you. You can see for yourself why so many guys are going bananas for the Primal Bell workout program.
Not only does it build power, strength and endurance, but you'll definitely be very surprised at how quickly your overall fitness and body shape improves over the coming weeks.
For price and additional information, visit Onnit.com.
---
Have you tried out any of the Onnit kettlebell products? I'd love to hear about your own personal experiences. Feel free to leave a comment or review below.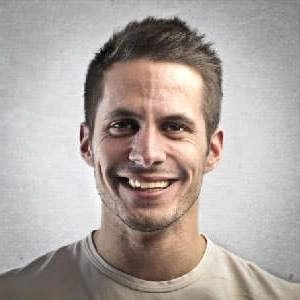 Mark McIntyre is the founder of MaleHealthReview.com and acts as it's chief contributor. He is a fitness trainer and avid mountain biker who also enjoys camping, hiking and fishing. Besides managing Male Health Review, Mark is also a guest columnist for several blogs related to men's health. More about this author…