Last Updated on August 20, 2023 by Mark McIntyre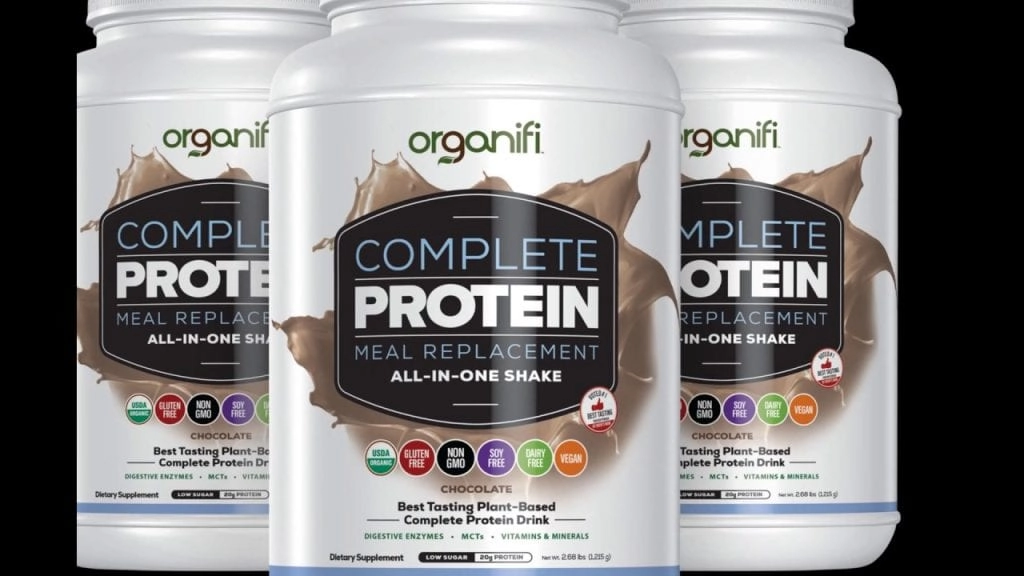 I've tried a lot of supplements to boost energy levels, enhance cognition, and improve my workouts. Some have worked and some haven't, so I'm usually hesitant to try something new unless it seems to have some positive potential.
There's been a lot of buzz around Organifi Complete Protein, and I'm already a huge fan of their Green Juice, so with all the good reviews out there I decided to take the plunge. Part protein supplement and part meal replacement program, this unique shake mix is designed to improve total body health from the inside out.
Over a 30 day period, here's what I've learned based on my own experience using this unique protein supplement.
A Truly Complete Protein?
Organifi Complete Protein is an all-natural protein/multivitamin shake that can be used as a pre-/post-workout shake, a meal replacement, or a snack between meals.
By mixing high grade plant protein with a host of naturally-sourced multivitamins, the benefits can range from increased energy and enhanced fitness, to better digestion and a heightened immune system.
In essence, Organifi Complete Protein serves as a complete source of nutrition, offering a well-rounded alternative to a traditional meal without any of the bad stuff, like saturated fat, high fructose corn syrup, artificial colors and flavors, etc.
Basically, it's a convenient but healthy way to get all the nutrition needed to nourish the body and keep you going, no matter what your fitness goals are.
Ingredients
As with most protein supplements and meal substitutes, ingredients play a significant role in overall effectiveness. Organifi Complete Protein focuses on all-natural ingredients, vitamins and minerals derived from superfoods, and an effective balance of enzymes that further the body's own natural functions.
Monk Fruit – A sweet fruit with a smooth and tasty flavor, this melon is allegedly named for the Chinese monks responsible for planting the first crops. With no calories and no effects on blood sugar in addition to rich antioxidant properties, monk fruit is considered a highly effective natural sweetener.
Coconut – A popular ingredient in sweet and savory dishes alike, coconut is a tasty natural sweetener that also contains medium-chain triglycerides that can speed up metabolism and reduce cravings.
Cinnamon – A spice that pretty much everyone knows, cinnamon has been shown to have anti-inflammatory properties, improve heart health, and promote a healthy immune system. And oh yeah, it tastes good.
Vanilla Bean – A key part of the vanilla plant, vanilla beans are a great source of magnesium, potassium, and calcium, and can naturally elevate mood.
Quinoa Protein – Used as a form of protein for centuries, quinoa is a great source for anti-inflammatory compounds called flavonoids. Classified as a complete protein, containing all nine of the essential amino acids—including BCAA's.
Pea Protein – High in protein and rich in amino acids, peas can enhance natural cell repair and are highly recommended for those physically active. Like quinoa, pea protein contains all essential amino acids.
Medium-Chain Triglycerides – A type of plant fat found in tropical foods, medium-chain triglycerides increase fullness, reduce cravings, and provide both extra energy and mental clarity.
Food-Based Vitamins – Instead of using artificial sources, vitamins are extracted from real vegetables and superfoods. Then, they are dried and processed for easy assimilation into the Organifi Complete Protein recipe.
Digestion-Soothing Enzymes – Intended to help soothe digestion and make it easier to absorb essential vitamins and nutrients, this mix contains key enzymes like cellulase, lactase, lipase, and protease. From breaking down tough plant cell walls to facilitating the digestion of dairy, these enzymes keep your body's digestive tract running smoothly.
Plant Protein Vs. Whey or Cassein
I can hear a lot of naysayers already, especially long-time weight lifters, who doubt that plant-based protein work as well as whey or cassein. I used to feel the same way, but now I've completely changed my position.
Surprisingly, a plant-based protein mix can be every bit as effective as whey, except without the potential side effects. Contrary to popular belief, whey isolate is not completely lactose-free, and many people who use whey experience issues related to digestion and inflammation, such as bloating, cramps, upset diarrhea, flatulence, and excess mucous production.
On top of that, most whey protein powders are heavily processed and full of artificial ingredients, and some have even been found to contain things like arsenic and lead. Not to mention the stuff that gets injected into most commercially-raised cows, like hormones and antibiotics.
It doesn't make a whole lot of sense to ingest that kind of garbage first thing after your work-out. Organifi is also made with plant-derived complete proteins (which means it contains BCAA's and all nine of the essential amino acids), and does not include soy protein, which has phytoestrogens.
For men this is really important, since phytoestrogens can wreak havoc on your hormones by increasing estrogen levels.
How to Use Organifi Complete Protein

Organifi Complete Protein is a protein and meal replacement supplement that can be used pre/post-workout, as a snack, or as a meal in itself. How you use it is largely up to your individual needs; you can take it any time of day, up to two times daily.
Each bottle contains a 30-day supply, which is 2.6 pounds of powder. The suggested serving is two scoops, although those who tend to eat more, exercise heavily, or are replacing a meal might want to use up to three scoops at once.
Like most supplement powders, Organifi Complete Protein needs to be mixed with some type of liquid. Four ounces per scoop is suggested, so a standard dose should be accompanied by at least eight ounces of milk, almond milk, soy milk, water, or other milk alternative.
You can use more than eight ounces if you'd like, or even throw in some fruit to make a smoothie.
What are the Benefits?
Other than just tasting great and being easy to use, Organifi Complete Protein actually has a lot more to offer. It's packed full of nutrients and beneficial ingredients that can speed up your metabolism, increase energy, and strengthen your immune system.
It really does seem like each serving is designed to optimize your body's abilities. Here's some of the benefits to using this mix:
Gives a boost in metabolism that keeps you focused and energized
It's a clean plant protein powder that keeps you feeling full for hours
No unpleasant side effects
High quality organic ingredients that taste delicious with a velvety texture
A complete balance of protein, carbs, and medium-chain triglycerides for a balanced diet
A unique blend of enzymes to ease digestion and fight against bloating
A speedy alternative to a standard meal, helping you optimize your time
Only 170 calories per serving
Nutrition and health are the primary focus of Organifi Complete Protein, and a two-scoop serving provides:
20 grams of plant protein power
2 grams of soluble fiber
Omega-3 fats from organic MCT Oil
Plant-based digestive enzymes
60% of your recommended Selenium
50% of your recommended Vitamin-C
50% of your recommended Vitamin-D
50% of your recommended Vitamin-E
50% of your recommended Vitamin-A
50% of your recommended Thiamin
35% of your recommended Iron
45% of your recommended Molybdenum
Organifi Complete Protein is also USDA-certified organic, non-GMO, dairy-free, gluten-free, soy-free, and vegan, making it safe for those with most common dietary restrictions.
Reviews
Where to Buy
Organifi Complete Protein is available in two flavors, chocolate and vanilla (both of which are delicious) and sold in sets of one, three, and six. For the best in price and convenience, I suggest purchasing through Amazon.com.
Bear in mind, this stuff is expensive. There's a reason why processed whey mixes are so cheap compared to organic products (and the difference here in quality is off the charts), but the sticker-shock alone may be enough to turn a lot of people off.
One other thing I'm not crazy about is the fact that there's no option to make a one-time, one bottle purchase. To get just one bottle you have to opt in for a subscription, but you can cancel any time so it's not that big a deal.
Conclusion
At the end of the day, a supplement is only as good as what it can offer. And, after one month of regular use, I'm happy to say that Organifi Complete Protein is as amazing as advertised.
I started using Organifi Complete Protein as a pre-workout shake, and found it to be no less effective than any other protein I've used before.
It tastes great and I didn't have a hint of any side-effects such as bloating. There were also several times when I took it as a lunch replacement when I was in a crunch for time.
I can definitely see how this could be used as a healthy-but-quick meal substitute when you're really on the go, or just trying to lose some weight. Since you're probably already eating a diet rich in animal-based proteins, using Organifi can be an excellent and more well-rounded way to get your extra protein.
It's clean, lactose-free, anti-inflammatory, aids in digestion, and has a complete amino acid profile. If you've used whey protein in the past, I highly recommend giving this product a try for just a month to see the difference for yourself.
I think many of you will be surprised. For price and more info, check out the Organifi product page at Amazon.
See Also: Bodybuilding and Workout Supplements Buyer's Guide
Have you tried Organifi Complete Protein? I'd love to hear about your own personal experiences. Feel free to leave a review or comment below.
Overall Rating
Organifi Complete Protein
Pros
Great flavor and smooth texture.
20 grams of clean, organic plant protein per serving.
Contains BCAAs, vitamins and digestive enzymes.
Can be used pre/post-workout or as a meal replacement.
No side-effects.
Cons
Expensive compared to processed whey protein.
Not available in local retail stores.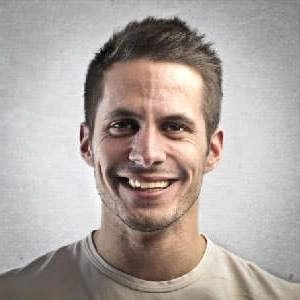 Mark McIntyre is the founder of MaleHealthReview.com and acts as it's chief contributor. He is a fitness trainer and avid mountain biker who also enjoys camping, hiking and fishing. Besides managing Male Health Review, Mark is also a guest columnist for several blogs related to men's health. More about this author…