Last Updated on September 16, 2023 by Mark McIntyre
Organifi Green Juice – The Superfood Juice Mix
We all know how important it is to eat well, but we also know it's far easier to say than to do, right?
With fast food available at virtually every street corner, supermarkets full of high calorie (and tasty) junk food, and our love for saturated fats and high fructose corn syrup, it's no wonder that a bad diet is much easier to achieve than a good one.
This is one reason why over the past several years juicing has become a popular health trend. But while this seems like a great way to get a lot of fresh fruit and vegetable servings into your diet at once without cooking out any of the vital the nutrients, it still has it's own share of problems.
First, constantly having to shop for a wide variety of fresh vegetables to keep on hand can be time-consuming, not to mention expensive (especially organic produce).
Prepping and clean-up can be a little messy (not like when cooking, but still), And whether you're at work or on vacation, having access to fresh veggies and a juicer is not always a doable thing.
The point being that sometimes it feels like we have to choose between health and convenience, but that's not always the case. That's where a product like Organifi Green Juice can really save the day.
Like me, you probably already heard about this organic veggie mix,  and how it's a quick and convenient way of meeting daily vitamin and mineral requirements without all the shopping, blending, or juicing.
So, I looked forward to purchasing a 30 day supply for myself. Here's what I learned after a one month of enhancing my diet with a "superfood juice mix".
What is Organifi Green Juice?
Organifi Green Juice is a specially blended alternative to smoothies or juicing that's packed with superfoods.
But instead of sticking kale and acai berries in a blender or eating nothing but quinoa, Organifi Green Juice has most, if not all, of what you need in one convenient powder – plus it's 100% organic.
This powder doesn't come in different flavors the way protein shakes do, but the taste it does have is pleasant enough to satisfy even picky palates. I normally hate the taste of these kinds of powders, and even freshly juiced drinks are gross a lot of the time, but this is one I actually didn't dislike.
In fact, everyone I talked to that's tried it said it tastes light, clean, and minty.
Who is it for?
This product, and juicing in general, is great for athletes, bodybuilders, vegans, vegetarians, dieters, and detoxers. Basically anyone who wants to increase their overall fitness and energy levels will benefit from using this mix.
If you're already juicing with fresh produce, Organifi Green Juice is a perfect backup to have on hand for those days when you're busy, traveling, or for whatever reason just unable to have access to fresh food and/or a juicer.
Ingredients
The ingredients define Organifi Green Juice, and it's actually has a really great blend of healthy nutrients that's normally only found within key superfoods:
Moringa
High in amino acids that can increase cell health and stimulate faster cell repair, moringa is linked to reductions in blood sugar levels, cholesterol, and inflammation.
Chlorella
Chlorella is a popular detoxifying agent that is also known for offering high levels of chlorophyll, protein, iron, magnesium, and healthy amino acids.
Mint
A popular herb used in dishes and drinks around the world, mint is known for its uses in aiding digestion, relieving cramps, whitening teeth, and improving sleep.
Spirulina
Spirulina is a great source of iron, calcium, and plant protein, offering an excellent natural source of energy and strength.
Beets
While not necessarily a popular ingredient when consumed raw or cooked, ground and powdered beets give a sweet flavor to the mix while also being a good source of vitamin C, fiber, and potassium.
Matcha Green Tea
A popular tea served around the world, matcha green tea is known as sort of an "amped up" version of green tea, and helps regulate hormones, reduce appetite, and burn fat.
Wheatgrass
A source for virtually all vital minerals and vitamins, wheatgrass contains vitamins A, B-complex, C, E, l, and K as well as 17 amino acids.
Ashwagandha
An adaptogen composed of a mixture of vitamins, minerals, and herbs, Ashwagandha has almost too many benefits to mention, with stress reduction, energy increase, and immune system support being just a few.
Turmeric
Tangy and spicy, turmeric is a natural source of powerful antioxidants.
Lemon
One of the most common citrus fruits on earth, lemon has natural appetite fighting effects as well as the ability to stabilize blood sugar ranges and cleanse the digestive system.
Coconut Water
Light and refreshing, coconut water is high in manganese, magnesium, folate, calcium, and selenium.
How to Take
Organifi Green Juice is a superfood powder that can easily be integrated into your normal diet.
Like other powders, you just mix the recommended serving into a beverage of choice for a fast and easy way to supplement your diet.
Each container of Organifi Green Juice contains a 30-day supply, or 9.5 ounces.
Each serving is equal to one nine-gram scoop, with one serving suggested per day.
To consume, mix one scoop with eight to 16 ounces of the liquid of your choice.
Using water is probably the easiest and most convenient to use, and it avoids adding additional calories to your drink, but the powder can also be combined with things like milk, rice milk, almond milk, or soy milk, or you can add it to your favorite smoothie mix.
See Also: Organifi Complete Protein – A Plant-Based Protein Mix – But is it Any Good?
Why Use Organifi Green Juice?
Organifi Green Juice is an excellent option for whole body wellness, providing a holistic and all natural approach to health that can enhance any diet.
Created from a unique blend of organic superfoods like mint, turmeric, and beets, each dose is designed to help you look and feel better.
As a health supplement, Organifi Green Juice offers many benefits to users, including:
A fast way to supplement health with no prep time.
Only 25 calories per serving.
Improved mental clarity and enhanced brain power for hours of focus.
Better nutrition with wide range of healthy nutrients and electrolytes.
Reduced stress through mechanisms designed to balance hormones.
Natural process to flush out toxins, leaving organs functioning better.
Rejuvenated skin, hair, and nails.
Improved immune response.
Cost of under $2 per day, keeping you healthy for less.
Besides offering many advantages to the body, Organifi Green Juice is USDA-certified organic, non-GMO, dairy free, gluten free, soy free, and vegan.
Reviews
Where to Buy
Organifi Green Juice can be found at Amazon.com and is available in sets of one, three, and six.
Because it's composed of all-natural ingredients, you should refrigerate the container after opening, and it must be used within 90 days.
Bottom Line – Is It Any Good?
I have to say, I was a little skeptical at the idea that a green powdered drink mix could actually give me energy. I mean, drinking a powder vs freshly juiced greens seems like a complete waste of time, right?
However, a week of use proved me wrong.
With one big glass in the morning, I'm energized and ready to focus as soon as I head out the door. I find myself drinking less coffee, browsing the web a little less, and thinking more clearly than I have in quite a while – I just plain feel better.
Hell, my skin is even looking a little younger.
I know a superfood juice can't erase all my dieting mistakes, but it's much easier to make smart choices all day when I start my morning on the right foot. It may not exactly be the most satisfying thing to drink in the morning, but the effects are well worth it to me.
After a month of use, I'm a believer. I ordered another bottle already and I see no reason to stop using Organifi Green Juice.
You can visit the Organifi product page at Amazon for a lot more info and pricing.
See Also: Bodybuilding Supplements – How to Choose the Best Supplements for Building Muscle and Sports Fitness
Have you tried Organifi Green Juice? I'd love to hear about your own personal experiences. Feel free to leave a review or comment below.
Overall Rating
Organifi Green Juice
Ingredient/Nutrient Profile
9.5/10
Pros
Wide variety of high-quality, organic, nutrient-rich ingredients.
Easier and more convenient than juicing.
Tastes pretty darn good!
Boosts energy and mental clarity.
30-day money-back guarantee.
Cons
More expensive than a lot of other green powders.
Not available at local retail stores.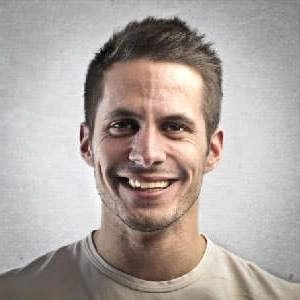 Mark McIntyre is the founder of MaleHealthReview.com and acts as it's chief contributor. He is a fitness trainer and avid mountain biker who also enjoys camping, hiking and fishing. Besides managing Male Health Review, Mark is also a guest columnist for several blogs related to men's health. More about this author…