Last Updated on September 16, 2023 by Mark McIntyre
Introducing the Phallosan Forte
With the exception of hydro pumps and extenders, I always tend to be a little skeptical about any new enlargement products that I come across. The market is full of them, some of which work and most of which don't.
Take for example pills and supplements that promise a bigger penis – they might make you harder, but they're not going to increase your size by much no matter what the package says.
So a visitor to the site sent me an email a while back about the Phallosan Forte, a new extender he heard about and wanted to try. Since I haven't reviewed a male enhancement product in some time, and he thought I might be interested because the device was unique, I decided to check it out.
What is the Phallosan Forte?
The Phallosan Forte (Phallosan.com) is a new twist on an old concept. Your basic penis extenders have been around for quite a while, and they do work, but some guys find them a little awkward or uncomfortable to use.
I've reviewed a few (like the Jes Extender and ProExtender), but this device immediately stood out to me, like a reinvention of the wheel so to speak. It's marketed as a way to safely enlarge the penis, combat erectile dysfunction, straighten a bent or crooked penis, and improve sexual performance (even after prostate surgery).
Phallosan Forte offers a lot of benefits to men in need, indeed. Essentially, Phallosan Forte is an orthapedic penis enlargement device designed to extend both length and width over time through traction.
Comprised of a glass bell head, a sleeve condom, and a suction device that rests at the tip, the extender is meant to fit snugly and comfortably on your penis for hours at a time. Also included is a belt that can be used to secure the device against your body, allowing for wear during the day and at night with minimal discomfort.
The entire kit comes with a few different components, including:
Small, medium, and large glass bells
Three-way valve attachment
Medical grade silicone sleeve
Protector cap
Tension clip
Orthopedic stretching belt
Everything looks a little clinical in the packaging, but I suppose that's the nature of most penis extenders. For those truly devoted to results, there's also a Phallosan app that's available for Android and iOS smart phones and tablets.
It's free in both app stores, and uses your personal information to devise a training plan customized to your goals. Isn't technology cool?
How Does the Phallosan Work?

The Phallosan works by using suction to hold the penis in a lengthened position in order to stimulate cell reproduction. By consistently keeping the tissue stretched for hours at a time, the body creates small, painless micro fissures that stimulate cell development during the healing process, similar to the function that grows muscles while weight lifting.
When the device is in place, it puts gentle tension on your penis, promoting cellular activity that can sustain gentle elongation. The tension provided by the Phallosan Forte is adjustable, ranging from .88 lbs all the way up to 6.61 lbs of positive force, allowing you to increase the intensity over time.
The results purported from wearing the Phallosan were actually validated by researchers, and in clinical trials men saw an average increase of 1.9 inches over a six month period – which seems pretty good to me! I uploaded a copy of the results from the study that you can view here.
The Phallosan was also mentioned in the prestigious The Journal of Sexual Medicine in 2006, where they concluded: "Continuous use of a stretching device can produce penile length augmentation after 6 months."
How to Use the Phallosan
Understanding how a penis extender works in theory isn't exactly the same thing as using one yourself, but compared to others I've tried, the Phallosan was pretty easy to put on.
First, you stretch the protector cup over the head of your penis using your thumb and index finger.
Then, roll the condom up over the ridged bead along the outside edge of the bell head. Put the bell onto your penis, and roll the condom down to the bottom of the shaft.
If you've made it this far, you're almost done. Simply turn the green valve to the pump symbol to activate the suction pump, which will draw the top of your penis further into the bell head. This may feel a little funny, but I promise – you're almost there.
Finally, turn the valve further to the lock symbol to maintain the vacuum within the tube.
Now, get ready to belt up! Put the foam ring around the base of your shaft, and wrap it around your waist.
Connect the eyelet on the end of the belt to the eyelet at the tip the device, and tighten it appropriately to fit your hips.
Reading the directions can seem a little confusing at first, but luckily the company has made some videos demonstrating how it's used:
I've also uploaded a copy of the official instruction manual that you can download here.
Wearing any extender is a little awkward at first, especially if you've never used one before, but once you adjust the belt, it's pretty comfortable. I decided to try it myself starting on the weekend, just in case it was too uncomfortable to wear at work, but after a few hours I forgot I had it on.
I even tried wearing it to bed at night, and while getting used to it while tossing and turning was kind of strange, I adjusted quickly enough and was able to get a pretty normal night's sleep. This is definitely not possible for me using a conventional extender.
Side Effects
Unlike traditional extenders which can cause a loss of circulation and discomfort, Phallosan Forte is pretty much problem-free when used properly. The company does warn men to keep the tension low in the first few weeks to avoid pain, and emphasizes the use of the protector cap at all times to prevent redness, swelling, and blisters.
It would be a good idea to follow their advice, because I'm sure I don't need to tell you why those side effects would be something you'd want to avoid!
Phallosan Forte Vs. Extenders
First of all, both Phallosan and conventional extenders have been used in actual clinical trials, and proven to work. But the Phallosan has a few distinct advantages over the other extenders on the market.
While both Phallosan and extenders are made of allergy-free medical-grade parts, the Phallosan can actually be purchased with health insurance should you have a condition that qualifies. The device is also covered by a two year warranty with a 14 day no-questions-asked return policy.
One of the biggest pros of the Phallosan is the comfort level. The unique suction grip is a far more comfortable solution than any other extender offers, making it easier to wear your device for longer periods of time.
Another benefit over a typical extender is that it's comfortable to sleep in, too – so you can find a time to wear it that's convenient for you. Because a standard extender needs frequent adjustment to ensure comfort and proper penile circulation, wearing them while sleeping can be difficult, if not dangerous.
The app is also a huge plus, since a personalized training regimen makes it much easier to incorporate the Phallosan into part of your daily routine.
The only drawback to using the Phallosan vs. typical extenders is the speed of results. In my opinion, extenders seem to give quicker results compared to the Phallosan, but they're not near as comfortable and really don't work well while sleeping.
If getting results as quickly as possible is your main priority no matter what, then you might be better off using a more traditional extender. But if comfort and convenience are important factors when considering your purchase, you'll find the Phallosan Forte to be the better decision.
Rating
Pros and Cons
Pros
More comfortable than standard penis extenders.
Can be worn overnight while sleeping.
Free personal training app.
Backed with clinical evidence.
Some insurance companies may even cover cost if doctor prescribed.
Cons
Fairly expensive.
Requires 6-12 hours of daily use for best results.
Where to Buy the Phallosan
If you're thinking about buying, the Phallosan Forte is available for ordering on the company website. Shipping is available to the United States, Australia, United Kingdom, and just about anywhere else in the world.
Customers can pay with all major credit cards, as well as PayPal and wire transfer. For those living in Europe, the Phallosan Forte is even sold in select pharmacies over the counter.
You may also be interested to know that your package arrives in a plain, unmarked box. I'm obviously okay with telling the world I tried a penis enlarger since I'm writing this review, but I know most of you may want to keep your extending habits on the down-low.
The Bottom Line
If you're looking for a penis extender and really want to commit to seeing results, the Phallosan Forte is a great option. It's comfortable, it's easy to wear, and it's basically invisible under clothing: exactly what you want in a product that stays strapped to your body all day.
The app is pretty cool, too, helping you make the most out of your purchase.
I tried the Phallosan for a few weeks while following the app's training advice and was definitely able to feel and see it working. I'm sure not all men are looking for a larger penis (although I've never met any of you!), but if you've ever considered a male enlargement device, the Phallosan Forte is an excellent way to see some real results.
For more information, and a detailed FAQ, visit the Phallosan website.
---
See Also: Best Male Enhancement Products for Penis Enlargement, ED Treatment and Harder Erections
---
Have you tried the Phallosan Forte? I'd love to hear about your own personal experiences. Feel free to leave a review or comment below.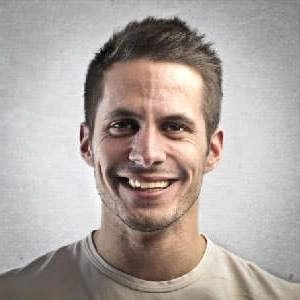 Mark McIntyre is the founder of MaleHealthReview.com and acts as it's chief contributor. He is a fitness trainer and avid mountain biker who also enjoys camping, hiking and fishing. Besides managing Male Health Review, Mark is also a guest columnist for several blogs related to men's health. More about this author…