Last Updated on August 20, 2023 by Mark McIntyre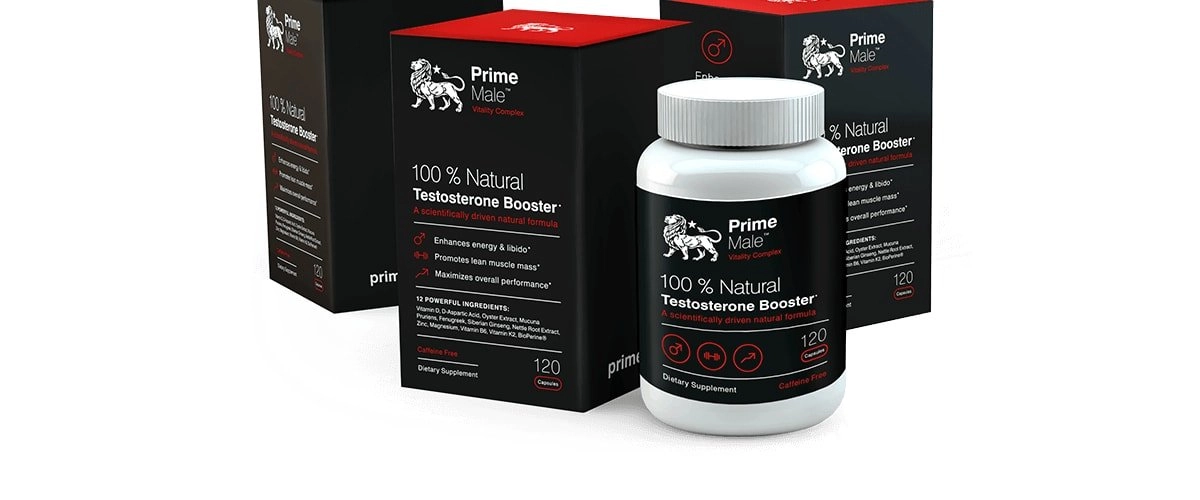 Prime Male Testosterone Booster
It's just a fact of life. If you're over the age of 30, your testosterone levels are on the decline… to the tune of about 1% per year. When production of this crucial hormone begins to dwindle, it can have a very negative impact on your quality of life and overall health.
Here are just a few common conditions associated with low T-levels:
low energy and fatigue
decreased sex drive and/or erectile dysfunction
weight gain
poor memory and cognitive impairment
loss of muscle mass
lack of motivation or depression
increased risk of developing diabetes and cardiovascular disease
It's no wonder that men are looking for effective ways to restore, increase, and re-balance decreasing amounts of testosterone, and taking advantage of testosterone boosters is a relatively safe and inexpensive way to do this. One such product that's become increasingly popular lately is a supplement called Prime Male, manufactured by Propura, LTD.
What is Prime Male?
Prime Male (PrimeMale.com), is a unique supplement using 12 specific components aimed at reversing the gradual decrease in free testosterone in the body due to aging or other factors. This product has been verified as being manufactured in an FDA-approved facility and GMP certified, which at least confirms the purity and quality of ingredients used.
Prime Male has also been used and endorsed by both former NFL quarterback Scott Zolak and Hall of Fame receiver Andre Reed, as well as action movie star Dolph Lundgren.
Ingredients
There are twelve primary ingredients used in PrimeMale forming a natural, non-synthetic blend that works synergistically to stimulate natural testosterone production. These include: Vitamins D3, B6, and K2, zinc, magnesium, Nettle Root extract, Mucuna pruriens, luteolin, Korean red ginseng, boron, BioPerine and D-AA.
Vitamins D3, B6 and K2, as well as zinc and magnesium, are all crucial nutrients for maintaining and increasing testosterone levels. These ingredients are included in their most bio-available forms for enhanced absorption.
Both boron and nettle root extract are known for their ability to free up testosterone which is bound to sex hormone binding globulin (SHBG). Since SHBG is responsible for neutralizing 98-99% of the body's testosterone (or more), reducing SHBG levels (or counteracting it's effects to some degree) will increase the amount of androgens freely available to the body.
The added luteolin helps decrease estrogen, while also stimulating testosterone production.
Korean red ginseng has been shown to bolster t-levels and is also commonly used for it's libido-enhancing effects.
Studies have shown that Mucuna pruriens may not only suppress prolactin levels (another female hormone), but also boost testosterone and HGH as well.
Additionally, it may also help to decrease the stress hormone cortisol.
There is a considerable amount of evidence showing how the amino acid D-AA (D-Aspartic Acid) stimulates testosterone production in the testes and improves fertility. The form of D-AA in Prime Male is extremely soluble and absorbed much more efficiently by the body.
All these ingredients are great as they are, but with the addition of BioPerine, Prime Male becomes a test-boosting powerhouse. What BioPerine does is increase the bio-availability of whatever it's taken with by as much as 20X, which is one of the main factors that makes Prime Male is such a powerful supplement.
Benefits of Using Prime Male
The combination of ingredients like those found in Prime Male makes for a potent antidote to combat the detrimental effects of declining testosterone numbers. By restoring healthy hormone levels you can expect to experience many positive benefits, including:
Stronger bones
Increased lean muscle mass
Decrease in body fat
Higher sex drive
Boost in overall energy
Having healthy testosterone levels also helps get your blood sugar under control, and can prevent insulin resistance which can lead to diabetes later on. It can also help to normalize your blood pressure and reduce the risk of cardiovascular incident.
Side Effects
One of the great things about many types of natural supplements, including Prime Male, is that there are few (if any) side effects.
According to the PrimeMale website it is completely safe to use on a daily basis and has no known side effects, and I see nothing in the list of ingredients to contradict that.
How to Take Prime Male
Each bottle of Prime Male contains 120 capsules at 750mg each. For best results you should take one capsule, four times daily.
Ideally, you would spread out each dose evenly over the course of the day. For example: one in the morning, one at noon, one in the afternoon, and one more at night.
A lot of guys would say that's a lot to keep up with, but you have to remember how many ingredients are involved. There are so many supplements out there that do offer a wide assortment of great ingredients, but the amounts involved are so small that they're not very effective, if at all.
So just put down the purse and take your medicine.
Customer Reviews and Testimonials
There's one thing for sure that Prime Male has going for it, and that's a ton of positive user feedback. Guys from all walks of life and backgrounds are clearly very pleased with the results they're getting from using this product.
Here is just a small sample of the many user reviews.
Prime Male Reviews
"This product Prime Male absolutely works. It delivers the results. I have tried many supplements, some worked better than others, but Prime Male is by far the best I have ever felt working from within my body. There is no doubt my body fat has decreased, and my muscle mass has increased. I am now more capable to work out with more intensity for longer periods of time."
Blase, USA
"Since taking Prime Male nearly three months I now feel like I did in my early 30s; energy, focus, stamina, strength, and metabolism – including weight. As an expert in trying everything I could not recommend anything else. It's great to be a youthful 50year old."
John, UK
"My name is Kenny and I've been using Prime Male for a little over a month now. I could not be more satisfied with a product. I'm 30 years old,and my goals are times keep my testosterone levels normal, increase energy, as well as help with cognitive things. I started back working out before I brought this product and that's the reason why I begin to do research. A lot of the things that Prime Male does for the body, we're things that I noticed I was lacking. After the first two weeks I could truly feel the difference. My workout are better, and energy is crazy. I never experience problems with my sex drive, but I could feel a huge difference in that as well. I am very happy with this product and plan on using it for the long run."
Kenny, USA
"After only one week of use I've visibly lost weight (Belly Fat), I feel much more alert, physically stronger and ready to do any activity that comes my way. I also must admit that my sex life has improved drastically. This product is truly the real deal, 100% real and I have and would recommend it to anyone that's looking for the extra edge or anyone trying to get back that edge.
Thanks a million for a great product Prime Male, keep doing great things."Dennison, Trinidad
Prime Male Video Testimonials
You can see A LOT more reviews and testimonials (literally dozens) at the Prime Male testimonials page.
Where to Buy
Currently, Prime Male is only available through their website, PrimeMale.com. It's definitely not what I'd call cheap, but when something works, it works. I'm sure they could charge even more if they wanted to.
They ship worldwide from either the US and the UK, and from my experience they also have pretty stellar customer support if there's any problems.
Conclusion – Does Prime Male Work?
The ingredients in Prime Male are well documented and have been shown to increase the amount of free testosterone in the body. When you factor in the added BioPerine for extra potency this product turns out to be a definite winner.
Bottom line: I whole-heartedly recommend Prime Male and have no problem saying so – because it works, plain and simple.
For price and more info visit the PrimeMale website.
Have you tried Prime Male? I'd love to hear about your own personal experiences. Feel free to leave a review or comment below.
---
See Also: The Best Natural Testosterone Boosters
---
Overall Rating
Prime Male
Boost to Sex Drive
9.5/10
Energy Level Increase
9.0/10
Increase in Metabolism
9.3/10
Pros
Delivers a noticeble boost to testosterone production.
Increases in muscle mass, libido, energy, and focus.
Effective all-natural ingredients, includes Bio-Perine
Cons
Dosage is 4 times daily.
On the pricey side.
Only available from the manufacturer's website.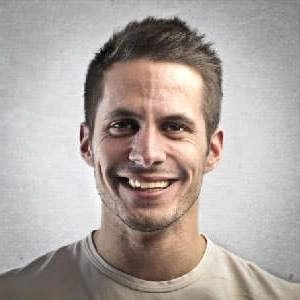 Mark McIntyre is the founder of MaleHealthReview.com and acts as it's chief contributor. He is a fitness trainer and avid mountain biker who also enjoys camping, hiking and fishing. Besides managing Male Health Review, Mark is also a guest columnist for several blogs related to men's health. More about this author…