Last Updated: September 16, 2023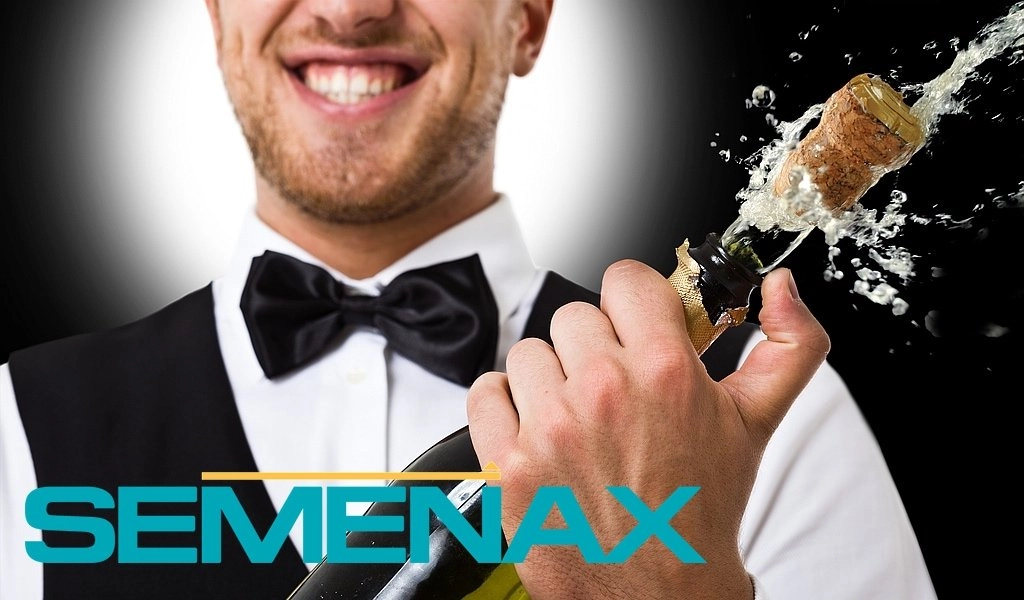 Semenax
Let's admit it, we've all seen the climactic endings to adult film scenes, the so called "money-shots" where our male hero finishes in spectacular fashion, exploding with a massive volume of man-mustard onto his exasperated co-star. I've written about the beneficial effects from having an increase of semen, but just to recap: A higher volume of seminal fluid isn't just impressive to our sex partners, it enables us to have longer and more powerful orgasms than we would otherwise.
But maybe you don't produce high levels of ejaculate anymore, or never did in the first place. Is there a way to increase the amount of semen your body produces? There's a few brands out there that claim to do just that, probably the most popular being Semenax (Semenax.com) which is manufactured by a company called Leading Edge Health.
For those of you who've never heard of it, or are just looking for more information, I'll do my best to give a well-rounded review of this product and hopefully answer any questions you might have along the way.
What's in it?
The thing that makes this product immediately stand out is the long list of effective ingredients that are included in the formulation. The combination of herbs, extracts and amino acids contained in this supplement is quite extensive and blend perfectly to make an extremely effective product, many of which have been used for centuries for male enhancement and sexual performance.
It's only been in recent times that the enhancement qualities of these all-natural additives have been scientifically verified. So what exactly is in it?
Here are just a few of the key components and how they work:
L-Arginine HCL – Research shows that the volume of semen and sperm count can double with l-arginine supplementation. It has also been linked to improved sperm health and activity, and fertility – even in men with low sperm counts or poor sperm motility.
L-Carnitine – L-carnitine is an amino acid that is seen in high concentrations among healthy sperm. Also shown to dramatically increase the sperm motility.
L-Lysine – Studies show that when this amino acid is combined with zinc, it increases sperm production, stimulates testosterone output, and improves semen quality.
Butea Superba – Long known as a powerful aphrodisiac, this herb is found in Thailand and is traditionally taken by Thai men to boost sex drive and enhance sexual performance.
Epimedium Sagittatum – Commonly known as"horny goat weed," this herbal ingredient amps up sex drive and testosterone levels to increase sperm production.
Swedish Flower – Swedish flower pollen has a well-established reputation for adding increased vigor and vitality. It supplies several micro nutrients necessary for reproductive health, as well as biofactors that act as precursors to sex hormones.
The complete Semenax formula also includes the following additional ingredients:
Zinc Oxide & Zinc Apartate
Catuaba Bark
Pumpkin Seed
Maca
Vitamin E
Pine Bark Extract
Muira Puama
Hawthorne
Cranberry Extract
Sarsaparilla
Avena Sativa Extract
Without boring you with the details, these constituents have been shown to increase semen production, erection quality, and prostate health – plus boost sex drive and testosterone levels as well. On top of that they're all natural and far safer and less expensive than prescription drugs.
Besides – even medications like Viagra can't maximize your seminal fluid production.
Clinical Study
When the time came to test their proprietary formulation's effectiveness, the makers of Semenax submitted the supplement for a clinical two month double-blind study. The study consisted of 63 men, all between the ages of 30 and 60 years of age.
The participants were split into two groups by researchers: the first (called the "Semenax arm") received Semenax pills twice daily, and the other group was given a placebo for the same dosage. Here's what researchers had to say about the results:
"A higher number of patients in the Semenax arm showed a 20% or more increase in ejaculate volume as compared with placebo."*
"Semenax showed statistical significance over placebo with respect to Investigator's global assessment and patient's global efficacy assessment. A higher number of patients in the Semenax arm showed an increase in orgasm intensity, from Baseline to EoT (End of Treatment), as compared with placebo."*
*Source: Dr. Anuradha Kulkami, Vedic Lifesciences
Effect of Semenax® Capsules on Semen Characteristics, pp 5-6
But Don't Just Take My Word For It
While researching for this review I was able to access excerpts from completed customer survey questionnaires. Here are some actual hand-written user comments taken from semenax customers:
As you can see, those are some pretty good reviews – and coming straight from satisfied customers is very convincing.
Video Review
How to Take
The directions for using Semenax are pretty simple and uncomplicated, and are designed to achieve the greatest results, working evenly throughout the day. Each bottle contains 120 capsules (a 1-month supply), and the recommended dosage is four caps per day.
Ideally, you would take two capsules in the morning and two at night. You'll probably notice the effects in just a few days, but the best results will be seen after continued use.
What About Side Effects?
Because of the unique blend of all-natural ingredients used in the manufacture of Semenax, there are virtually no side effects that I know of or have personally experienced while using this product.
This is in unique contrast to many other herbal men's supplements (Yohimbe, for example) which can have adverse effects. As always, if there is any question or concern, it's always best to consult a physician first.
Where to Buy Semenax Pills
One of the few negatives about buying Semenax (if you would call it that) is that it's not available in any retail stores. However, by going to the official website you will have several options including ordering by phone, mail or online.
You'll also notice that this product is not exactly cheap, but considering how effective it is and compared to the price of prescription meds, it's a complete no-brainer.
Also, be sure to check-out the companion product called "SemEnhance," which actually changes the taste of your semen to make it sweeter, something your partner will appreciate. This may not be for everyone, but I can confirm (according to my girlfriend, anyway) that it does in fact work as promised.
Conclusion – Does Semenax Work?
This product promises to not only increase semen volume, but deliver longer, more intense orgasms plus greater staying power, and there's plenty of clinical evidence that shows how effective it is – but does it actually live up to the hype? In an answer – yes.
I can honestly tell you from my own experience it does work – and quite well. The effects for me have been quite amazing.
Using this stuff makes me feel just like a horned-up teenager again and I'm able to finish like a stud every time (I have an ex- and current girlfriend who will both verify this!). I can also attest to similar results shared to me by two fitness clients whom I recommended it to.
Increasing the amount of semen you produce is not only possible, it's as easy as taking a pill twice a day. In my opinion, the very best way to raise your ejaculate volume and have explosive, earth-shattering orgasms at the same time is by using Semenax.
It's a fantastic product that does what it says, and something you have to experience for yourself to fully appreciate. You can find price and more info by visiting the Semenax Website.
---
See Also: Best Male Enhancement Products for Penis Enlargement, ED Treatment and Harder Erections
---
Overall Rating
Semenax
Overall Effectiveness
9.8/10
Pros
Causes a noticeable increase in semen volume.
Produces longer, more intense orgasms.
Gives you a greater ability to last longer.
Offers a 60-day money-back guarantee.
Can give results in as little as a week.
Cons
Not sold in retail stores.
Price is on the high end.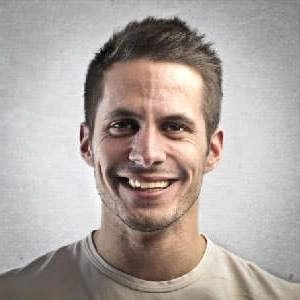 Mark McIntyre is the founder of MaleHealthReview.com and acts as it's chief contributor. He is a fitness trainer and avid mountain biker who also enjoys camping, hiking and fishing. Besides managing Male Health Review, Mark is also a guest columnist for several blogs related to men's health. More about this author…