Last Updated: August 20, 2023
Product: Six For Men
Manufacturer: Six Nutrition
Product Page: Amazon.com
Why I Ditched All Other Multivitamins
I have to admit that I've always been a bit of a vitamin junky, they're what first got me interested in taking supplements and improving my health in general. There is definitely no shortage of these products out there and they come in a dizzying array of choices and combinations – and believe me, I've tried them all.
But whenever I'm asked about which brand of multivitamin for guys that I personally use and recommend, my advice is always the same: SIX for MEN by SixNutrition.
When I first found out about this product I was eager to try it, but I must admit that the price tag caused me to hesitate a little, especially when compared to the vast majority of other vitamins out there. But in the end my curiosity won out and I decided to buy a month's supply and give it a go… and I've never looked back since.
Six Capsules with Six Manly Benefits
These supplements pinpoint six major areas of men's health (hence the name): muscles, heart,  joints, sexual health, mental focus and overall energy. Each daily serving comes pre-portioned in packets containing one capsule for each of those categories, making it easy and convenient to take with you on the go.
Here's a breakdown of what these capsules target:
Heart Health – This pill includes L-Arginine, Folic Acid, Coenzyme Q-10 and Vitamin D, all of which have been medically proven to support the health of arterial walls.
Muscle Support – Comprised of amino acids, which have been shown to increase lean muscle mass, help repair damaged muscles and reduce lactic acid levels allowing you to experience longer and more intense workouts than you normally could.
Sexual Enhancement – Includes Saw Palmetto and Pygeum Africanum to support prostate health, pumpkin seed for proper hormonal balance and Arginine to improve blood flow, all of which contribute to healthy sexual appetite and performance.
Joints – Contains glucosamine and olive oil to help ease chronic joint pain, Vitamins D and E to keep your joints healthy and Astaxanthin to help repair cartilage and prevent joint damage caused during workouts, sports and exercise.
Energy – Boosts your metabolism so you can tackle challenges and overcome obstacles throughout your day.

Mental – Packed with electrolytes that strengthen concentration and enhance the nervous system, as well as B-Vitamins and green tea extract that trigger red blood cell production, keeping your mind laser focused.
Not only does SIX for MEN boost these key health areas, but it also contains 18 different strains of  probiotics to keep your digestive system functioning at optimum levels.
No Comparison
Just by taking a look at the chart below you'll see the dramatic differences between this brand and two of it's biggest competitors. If you've been taking either of the latter, I think you'll agree that it's time for a major upgrade.
Potential Concerns
If you've never taken multi-pack type vitamins before, the idea of consuming six pills every day might seem a little daunting, but don't let that deter you. It's really no big deal, and besides, when you start to feel the effects from using these supplements you'll be looking forward to your daily dose.
And while the cost for this product is higher than most in it's category, it is definitely not overpriced. You are paying for quality supplements that deliver real and measurable results as advertised.
To get the best value, I recommend ordering directly from the SixNutrition website, either getting the three month supply or, to save even more, opt for the monthly delivery. The good news is you can try it for 90 days, and if you're not convinced it's every bit as effective as advertised they will issue a 100% refund, no questions asked.
Manufacturer Video
Conclusion
If you're used to taking the standard "one-a-day" type vitamins, or even the higher quality multi-packs, you will be blown away by how far superior SIX for MEN is versus the competition. It's a high performance, premium multivitamin solution and you simply will not find anything else that even comes close to it.
For price and more info, check out the SixNutrition product page.
Have you tried out SIX for MEN Multivitamins? I'd love to hear about your own personal experiences. Feel free to leave a review or comment below.
Overall Rating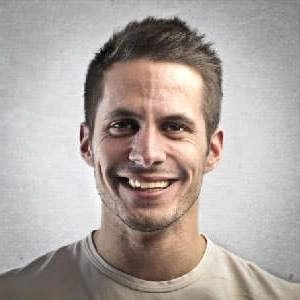 Mark McIntyre is the founder of MaleHealthReview.com and acts as it's chief contributor. He is a fitness trainer and avid mountain biker who also enjoys camping, hiking and fishing. Besides managing Male Health Review, Mark is also a guest columnist for several blogs related to men's health. More about this author…