Introduction
You've no doubt seen the commercials on TV, or celebrity endorsements by guys like Hulk Hogan and John Theismann, pitching a supplement for men that claims to promote healthy prostate function and a stronger urine stream, and reduce that annoying urge to urinate.
Of course, the product I'm talking about is Super Beta Prostate (NewVitality.com). Manufactured by New Vitality (makers of Ageless Male and Ageless Male Max), this is one supplement that almost every guy has heard about.
Obviously, it's popular, and a lot of men are swearing by it. But what exactly is it, and what does it do?
How Does it Work?
As you may know, the prostate gland sits near the top of the urethra, the passageway that drains urine out of your bladder during the process of urination. When the prostate gland grows larger, it can squeeze the urethra, cutting off the flow of urine and leading to discomfort.
You may already be aware of what that feels like, finding yourself getting up in the middle of the night to pee, and having a rough time sleeping because of it… and let's be honest, those aren't necessarily the only interruptions to your bedroom activities.
Unfortunately, eight out of 10 men deal with a growing prostate as they get older (benign prostatic hyperplasia, or BPH), with half of all men experiencing prostate issues by the age of 50. That means there's a good chance you're already nodding your head as you read this.
Obviously, you'll want to keep this small gland healthy so you can ward off some of the negative effects that come with aging, and start feeling more vigorous, more like your old self. As it turns out, studies do show that men taking Super Beta Prostate can expect to develop a stronger stream, allowing them to empty their bladders completely and wake up less frequently to urinate.
Users can expect to experience fewer trips to the bathroom overall, with a significant reduction in those nighttime visits that drag you out of bed – so you can use that time to get some sound sleep instead of wondering how long it'll be until you have to pee again. The secret to it's effectiveness lies in the formulation.
Ingredients
Super Beta Prostate combines 10 ingredients in a proprietary formula designed specifically to support prostate health.
The key component is Beta sitosterol, a completely natural and revolutionary plant sterol that's been tested in clinical studies for effectiveness. Traces of this scientific super-substance can be found naturally in a variety of plants, nuts, avocados, and other foods, and is an active compound in saw palmetto extract.
Maybe you've already tried saw palmetto, but unlike some other prostate-related supplements that I've seen, Super Beta Prostate contains the same levels of Beta Sitosterol as those used in the clinical studies.
As a matter of fact, Super Beta Prostate contains up to 100x the amount of plant sterols than in other supplements. One thing's for sure: you're not getting a supplement that's too weak to do you any good.
What about that clinical research, I can hear you asking. There have been a ton of studies conducted which have indeed shown that Beta Sitosterol is effective in reducing the symptoms associated with prostate problems, including this one, this one, and this one.
In addition to Beta Sitosterol, Super Beta Prostate's other natural ingredients include the minimum daily requirement of vitamin D. Plus, you also get an array of essential minerals, including calcium, selenium and zinc. If you don't know already, these nutrients are good for you and your prostate, especially if you're over 40.
Side Effects
Since the ingredients are derived from all-natural sources, which occur naturally in the foods we eat, there are no side effects associated with it's use.  It's not a drug, but if you're taking prescription medicine, seek the advice of a medical professional before taking this supplement and before starting any type of new health-oriented regimen.
So Super Beta Prostate is safe to take as directed. There are, however, a ton of benefits.
You're likely to notice a marked improvement in urination within the first couple of weeks of taking it (doesn't it feel good just to hear that?). By the end of the typical 30-day free supply, the effects are usually evident. A handful of men may need 30 to 60 days to experience improvement.
After taking Super Beta Prostate, you also likely feel much more rested. This makes sense, of course: You're not getting up to rush to the bathroom in the middle of the night, so you're getting better sleep. A no-brainer.
What about the improvement you care the most about – sexual performance? No worries there.
As a welcome side effect, many men notice an improvement in the romance department after taking the supplement.
How to Use Super Beta Prostate
All you need is one caplet each morning and one each evening. At 60 caplets per bottle, that means each bottle can see you through a month. It's most effective to take the supplement with meals.
Since the caplets of Super Beta Prostate are highly concentrated, you get 250 milligrams of Beta Sitosterol and 600 milligrams of other beneficial mixed plant sterols in every dose. To get that same amount of plant sterols, you would have to take up to 100 saw palmetto capsules. Who has the time (or stomach) for that?
The results tend to start fast, and they keep going while you keep taking Super Beta Prostate. But they may not continue if you stop taking the supplement, so most men will need to continue to take it to support their prostate health even after their initial symptoms clear up.
Odds are you already take some type of multivitamin every day to support your overall health. You can think of Super Beta Prostate as a specialized type of "vitamin," aimed at a specialized part of your body.
Where to Buy
Because of it's success, Super Beta Prostate is available from many stores, including Walmart, Amazon, CVS, etc. However, many people aren't aware that if you buy from the official New Vitality website you'll qualify to receive free bottle deals.
For example, if you buy two bottles, you'll get one free, and if you buy four, you'll get two free. This adds up to big savings, and if you end up taking it on a regular basis (which is likely once you've tried it) you'll cut your costs dramatically, essentially getting the product at a 30% discount when buying a few months' worth at a time.
Conclusion – Does it Work?
Super Beta Prostate does work to reduce symptoms of an enlarged prostate, and has actually been the most popular prostate health supplement for the last 20 years. Many men claim it was the step that made all the difference in their daily lives — and their nighttime activities.
Statistically, a full 98 percent of men using this supplement would recommend it to a friend, and 87 percent report improvement in symptoms of bladder emptying and waking up at night to urinate. 93 percent of men using Super Beta Prostate report seeing noticeable results quickly.
Your first bottle is free, and the company offers a 100 percent satisfaction guarantee, which makes it a no-risk move. Additionally, the company has a new and improved version called Super Beta Prostate P3 Advanced that you might also consider trying as well.
That said, while Super Beta Prostate is a decent prostate support supplement, in my opinion the most effective prostate supplement currently available is VigRX Prostate Support by Leading Edge Health.
If you're struggling with the frustrating and embarrassing symptoms of an enlarged prostate, I recommend you try VigRX Prostate Support first. It is highly effective and could completely change the your quality of life for the better.
---
Recommended: VigRX Prostate Support

---
Have you tried Super Beta Prostate? I'd love to hear about your own personal experience. Feel free to leave a review or comment below.
See Also: The Best Prostate Supplements of 2023
Rating
Super Beta Prostate
Reduces Frequent Urge to Urinate
8.8/10
Increase in Strength of Urine Flow
8.8/10
Improved Prostate Health/Function
9.0/10
Ingredient Profile
8.5/10
Overall Effectiveness
8.8/10
Pros
Reduces uncontrollable urges to urinate.
Prevents night-time visits to the bathroom.
Helps reduce the swelling of the prostate.
Can also increase sexual performance.
Cons
Must be taken regularly to experience full benefits.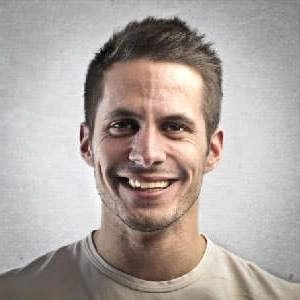 Mark McIntyre is the founder of MaleHealthReview.com and acts as it's chief contributor. He is a fitness trainer and avid mountain biker who also enjoys camping, hiking and fishing. Besides managing Male Health Review, Mark is also a guest columnist for several blogs related to men's health. More about this author…