Sytropin HGH Supplement Spray
Health products geared towards men come in a variety of different forms, each with their own pros and cons. Some of the most common are testosterone boosters and HGH supplements.
Pills and capsules are the most commons, and then, of course, you have your sprays. Since HGH sprays are probably one of the least typical options on the market, it's not surprising that few people have tried this alternative.
It seems that a lot of guys are skeptical of a sprays, and it does seem like a strange way to ingest a supplement. I'd probably still underestimate how well they work myself if I hadn't tried a few personally.
There may not be that many sprays available today, but Sytropin is one of the best known and most liked. It's gotten stellar reviews and has a big fan base, so I figured it was time for me to try it for myself.
Even though I still feel young at heart, I have begun to notice the signs of aging creeping up, even if I didn't really want to admit it. I've made my feelings on synthetic HGH known – after all, the risks often outweigh the benefits – but an all-natural alternative is always worth investigating (and much safer!).
Sytropin promises to restore youthful vigor and vitality, so I decided to check it out for myself.
What Is Sytropin?
Sytropin (Sytropin.com) is an FDA-compliant Human Growth Hormone spray that is available over the counter and without a prescription. The spray is applied directly to the inside of the mouth in order to effectively absorb into the bloodstream.
HGH, a naturally occurring hormone within the body, plays a key role in growth and development. Produced within the pituitary gland, HGH is central in cell regeneration, muscle growth, and healthy tissue maintenance, offering anti-aging properties that keep the body functioning as smoothly as possible.
HGH is also a natural testosterone stimulant, helping you feel younger, stronger, and full of life. HGH itself is illegal to sell without a prescription in the United States, but Sytropin isn't made from Human Growth Hormone.
Instead, it's designed to stimulate production naturally in the body, giving you guaranteed results without illegal ingredients or expensive doctor appointments.
How Does Sytropin Work?
Most health supplements take the form of a pill, but this option works a little differently. As a spray, Sytropin is ingested quickly, with no time wasted on the sluggish digestion process.
Users are instructed to spray Sytropin directly under the tongue, holding it there for at least two minutes. This way, it can effectively enter the bloodstream, offering quick and immediate results.
Unlike most HGH supplements, Sytropin is all natural. It is not a stand-in for HGH; instead, it's a releaser, meaning that it stimulates hormone production within the body. This gives users all of the benefits of HGH without any of the risks that can come with use of artificial forms or prescription medications.
And once in the bloodstream, HGH can provide a wealth of advantages, including:
Improved skin elasticity and a reduction in wrinkles
Healthier hair
Better cardio workouts
More restful sleep
Increased libido and stamina
Enhanced immune system
Ingredients
Sytropin is comprised primarily of certain amino acids in a formula specifically designed to stimulate HGH production. Major ingredients include:
Alpha GPC – Also known as L-alpha glycerylphosphorylcholine, Alpha GPC boosts HGH secretion and improves cognitive function. Popular in athletes due to nerve benefits related to balance and coordination, this choline compound can also improve mental focus and concentration.
GABA – GABA, which stands for gamma-aminobutyric acid, is an inhibitory neurotransmitter in the nervous system that aids in brain health and proper nerve responses. GABA also promotes fat loss and can improve the body's natural sleep cycle, resulting in a deeper sleep.
L-Arginine – Known for its benefits to blood flow and circulation, arginine is an amino acid best known for the biosynthesis of proteins and assisting in cell replication. It is also beneficial for sperm count, increasing volume and potency.
L-Dopa Bean Extract – A natural substance that stimulates organic production of HGH, dopa bean extract supports muscle growth via amino acid sparing. Dopa bean extract can also be effective in burning fat in fat cells, helping the body to slim down.
L-Glutamine – An amino acid responsible for regulating the metabolism, glutamine occurs naturally in the body. L-glutamine, a supplement alternative, boosts athletic performance and immune benefits in older users. It can also benefit stomach and intestinal linings.
Moomiyo Extract – An herbal compound derived from natural sources, Mooyimo extract is highly effective at preventing age-related hormone disorders. Moomiyo extract can also assist in healing tissue, reducing join soreness, improving muscle pain, and speeding up recovery from injuries.
It's a potent cocktail, and a combination that can offer many benefits to your physical capabilities, stimulating HGH and promoting natural muscle growth.
Side Effects
Because of side effects that can accompany many enhancement supplements, it's only natural to be a little wary before jumping into a new regimen. That said, Sytropin is almost entirely symptom-free, largely because it is comprised of natural ingredients.
Due to the method of ingestion, many side effects related to digestion (like stomach discomfort) are avoided. However, not all individuals should take Sytropin. Styropin is not appropriate for children, or adults who take MAOIs.
If you have any concerns about this product or how it may affect the prescriptions you take regularly, do the smart thing and talk with your doctor. Don't take more than the recommended maximum dosage.
How to Use Sytropin
Directions for using Styropin are quick and simple. It's most effective with two full sprays every morning and four full sprays at night before bed.
This is the maximum recommended daily dosage; this amount should not be exceeded, but taking less is fine. Sprays do not have be swallowed but should be held under the tongue for at least two minutes to ensure full absorption.
Where to Buy
If you're thinking about trying Sytropin for yourself, it's available directly from the manufacturer (Speedwinds Nutrition) at Sytropin.com.
The company is legit; they an accredited BBB business with an A+ rating. The ingredients have also been verified as safe and FDA compliant by VerifiedIngredients.com.
I would recommend either trying a one bottle risk-free trial (if you don't like it you can return it for your money back, minus S&H); otherwise get the six-month supply so you can save a lot more on the overall price in the long run.
Bottom Line: Does Sytropin Really Work?
So, the obvious question: does it work? I started my Sytropin experiment on a Saturday, right before hitting the gym.
I didn't feel much better right off the bat, but it didn't take long for results to become apparent. My workout that day was pretty much on average, but by the following weekend I was able to increase my reps and lengthen my run.
It only went up from there. By the end of the month, I was surprised by how much energy I had.
I have to admit, I had a brief period of doubt after that first week. I thought maybe the increased energy was all in my head.
But I stuck with using it daily, and to my surprise I only felt better and better. I didn't just see a noticeable pick up in energy and performance at the gym; I was sleeping better than I have been in a while, and waking up feeling more refreshed. In fact, I noticed that I wasn't even drinking as much coffee as I used to. On top of that, I even got a big boost in the bedroom (if you know what I mean).
After having gone through just the one bottle I have to say I'm very satisfied with the results, and pleasantly surprised – so much so that I ordered an entire six-month supply.
If you're looking for a fast, easy HGH supplement spray that you can feel, Sytropin is certainly worth a shot. It was definitely worth it for me.
You can get current pricing and other info over at the Sytropin website.
Have you tried Sytropin? I'd love to hear about your own personal experiences. Feel free to leave a comment or review below.
---
See Also: The Top Natural HGH Supplements Ratings Guide – Natural Human Growth Hormone Boosters

---
Overall Rating
Sytropin
Improves Endurance
9.1/10
Enhances Sex Drive
9.2/10
Greater Muscle Definition
9.5/10
Deeper, More Restful Sleep
9.8/10
Pros
Easy to use.
Provides numerous anti-aging benefits.
Great for bodybuilders and athletes.
30-day money-back guarantee.
FDA compliant.
Cons
Somewhat expensive.
May take up to 3 months to experience full benefits.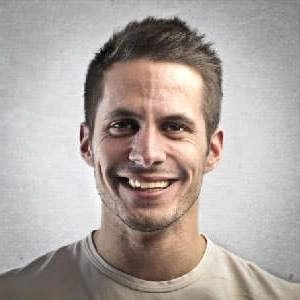 Mark McIntyre is the founder of MaleHealthReview.com and acts as it's chief contributor. He is a fitness trainer and avid mountain biker who also enjoys camping, hiking and fishing. Besides managing Male Health Review, Mark is also a guest columnist for several blogs related to men's health. More about this author…