Last Updated on August 20, 2023 by Mark McIntyre
Testing Your Limits with Test Stack No. 17
I first heard about Test Stack 17 from a guy at my gym who wanted to know what I thought about it. He swore that it was the best test booster on the market, and aside from the premium price tag, it supposedly couldn't be beat.
I had to admit that I hadn't heard of it before, but told him I'd definitely check it out.
After some digging around, I learned that Test Stack Rx No. 17 (TestStackRX.com) had a reputation for being a powerful testosterone booster formulated by a man named Dr. Field Farrar.
As the story goes, Dr. Farrar spent the first part of his life suffering from extremely low levels of testosterone, so low in fact that they were comparable to that of a 90 year old man. At the time there weren't really any testosterone-increasing supplements that were effective, so he took the task upon himself to create a product that would fill this void.
According to the website, we are told that Dr. Farrar and his team ended up testing 20 different variations of  proprietary blends and discovered that lucky formula number 17 caused the greatest increase in the body's production of testosterone. In fact, some test study volunteers experienced a tripling of testosterone production.
However, we are not told what kind of "doctor" this Field Farrar is, and for all I can tell he's not even a real person. A quick online search did not reveal any information – no credentials, social media or photos, and it appears that an actual person by that name does not exist. Red flag.
How Does it Supposedly Work?
Apparently, besides boosting the body's own natural testosterone output, Test Stack 17 is supposed to simultaneously inhibit the amount of estrogen produced, as well as decreasing the levels of SHBG.
SHBG (or Sex Hormone Binding Globulin) is a glycoprotein that binds to sex hormones, including androgen, estrogen and free testosterone. The more SHBG you have in the body, the less free testosterone you will have available.
The worst part is, most men's production of SHBG will double over the course of their lifetimes, which is one reason for the decrease in male hormones as we age.
Ingredients
Obviously, the effectiveness of any supplement is dependent upon what's actually in it. The ingredients in Test Stack No. 17 are certainly a unique blend when compared to other test boosters out there.
However, the majority of these ingredients do not have any scientific research supporting their supposed benefits.
Here's a list of the components that make up the exclusive formula:
Cnidium Monnieri: Cnidium is most commonly used for helping with libido and sexual performance, ED (erectile dysfunction), and skin conditions, but there is no good scientific evidence supporting any of these uses.

Chlorophytum Borivilianum (Safed Musli): Safed musli is believed by some to increase athletic performance and help with obesity, ED, and other conditions. However, no good scientific evidence exists to support these claims.

Catuaba P.E. 4:1 Extract: Catuaba has been promoted for treating low libido, sexual performance, anxiety, cognitive function, and a number of other conditions – however, there is no good scientific proof that supports these uses.
Fadogia Agrestis: Some people claim that Fadogia agrestis can boost testosterone levels, which would definitely help with sexual and athletic performance. Unfortunately, these claims are not supported by research.

Xanthoparmelia Scabrosa 35% Piperazine: Xanthoparmelia is a type of lichen that some believe can treat sexual dysfunction (especially ED), as well as increase sex drive. It is also used for cancer. There is not enough information available to know how xanthoparmelia might work, but it is believed to contain poisonous chemicals. In fact, the FDA (US Food and Drug Administration) seized numerous brand name supplements containing xanthoparmelia in 2004.

Desmodium Gangeticum 10:1: Used in Ayurvedic medicine, research indicates that Desmodium Gangeticum contains anti-inflammatory compounds antioxidants that may protect the heart and improve respiratory health. (1)

ProLensis (Bulbine Natalensis): This plant appears to limit the aromatization of estrogen causing an increase in both total and free testosterone. Bulbine is clinically proven to reduce estrogen levels while simultaneously causing an increase in testosterone. However, it must be dosed properly as too high of a dose can cause a reduction rather than a rise in testosterone. It appears to both be quite potent in increasing testosterone but also appears to damage organ function in a similar manner to a steroid cycle.

Avenacosides A&B – The active compound found in oats (avena sativa),  which can improve the release of luteinizing hormone (LH). This results in higher testosterone levels in the body.
3,4-Divanillyltetrahydrofuran: The active compound found in the stinging nettle plant, it attaches to SHBG, effectively making it unable to bind to your free testosterone.
Paeonia Lactiflora: Also called Chinese Peony, this ingredient has been shown to actually inhibit testosterone production and raise estrogen levels. In a 1991 study, researchers concluded that it inhibited the production of testosterone and promoted the activity of aromatase, which converts testosterone into estrogen. Why is it included?(2)

Ligusticum (Osha root):  Osha root is believed by some to help treat sore throat and respiratory illnesses. However, no research currently exists to support these claims. Some limited research does indicate that osha root may have antioxidant, anti-inflammatory, and anti-microbial benefits.
Shilajit – Shilajit is a tar-like substance that's primarily found in the rocks of the Himalayas. One study found that participants who received 250 mg of shilajit twice per day had a significantly higher testosterone level compared to the placebo group.
Unfortunately, we do not know the exact amount of each ingredient, but the total formula is listed at 2125 mg. Divided among 12 ingredients, it's safe to assume that the amounts used are almost nowhere near the effective doses that were used in clinical trials.
The key takeaways here are that some of these ingredients haven't been shown to provide any benefit, and the ones that do are in all likelihood in inadequate dosages. On top of that, one ingredient (paeonia lactiflora) has been shown to actually decrease testosterone levels and increase estrogen levels! Seriously, WTF?
Side Effects
This supplement contains several ingredients which can cause side effects and may even be harmful. Use caution when taking this supplement.
Desmodium gangeticum has been shown to have adverse effects when taken with certain prescription meds.
Xanthoparmelia is used by some as a treatment for ED, but many researchers advise against its use. While the lichen contains a PDE5 inhibitor that may inhibit an enzyme that causes erectile dysfunction, this compound may be toxic. Additionally, the lichen is also known to have high levels of toxic heavy metals.(3)
One toxicology study in rats found that oral ingestion of bulbine natalensis was able to alter liver enzymes and induce adverse histological changes. When bulbine natalensis was ingested by otherwise healthy rats, researchers noted distortions in the kidneys which may be indicative of some toxic effects. (4)
A 2009 study showed that fadogia agrestis has adverse effects on the liver and kidney function of rats. Users also report side effects including decreased sex drive, hair loss, loss of muscle mass, fatigue, and increased body fat.
Anyone who has an existing medical condition or is currently taking prescription medication should consult a physician before taking this supplement.
How to Take
The dosage instructions are pretty simple. You'll end up taking 3 capsules per day: two in the morning and one at night.
That means one bottle will last you a full month, as each bottle contains 90 capsules.
Conclusion – Does it Work?
Test Stack No. 17 has a lot of ingredients, some effective, some not – and one that even does the opposite of what the supplement is supposed to do. A number of the ingredients can also cause negative side effects and may even be dangerous.
Additionally, there is no indication of how much (or rather, how little) of each ingredient is used. On top of that, the supposed creator of the supplement does not even appear to be a real person.
These are all serious red flags that you should not dismiss. A credible supplement will list the quantities of each ingredient, and not use imaginary people as a means to sell their product.
For something that costs an arm and a leg to buy, you better make damn sure what you're getting is legit and safe to use – at the very least, you should know exactly what it contains.
For these reasons, I cannot recommend Test Stack 17. There are far more reliable supplements that you can use to safely increase testosterone levels that won't break the bank.
Recommended: Test-600x
Pros
Noticeable increase in strength and endurance.
Significant gains in lean muscle mass.
Increased energy and metabolism.
Improved mood, focus and sleep quality.
Buy two, get one FREE
Cons
On the expensive side.
Only available from manufacturer's website.
See Also: Best Testosterone Booster Ratings Guide: Top Supplements to Boost T-Levels Like Crazy!
---
References:
https://www.sciencedirect.com/science/article/abs/pii/S0378874111002716?via%3Dihub
https://www.ncbi.nlm.nih.gov/pmc/articles/PMC3693613/
https://en.wikipedia.org/wiki/Xanthoparmelia_scabrosa
https://www.ncbi.nlm.nih.gov/pubmed/19735182
---
See Also: The Top Testosterone Boosters of 2023

---
Overall Rating
Test Stack 17
Pros
110% money-back guarantee - you'll need it, too.
Cons
No substantial increases to strength and stamina.
No noticeable gains in lean muscle mass.
Very little boost in energy levels or recovery time.
No improvement to mood, sleep or mental clarity.
Expensive.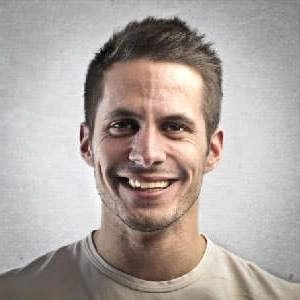 Mark McIntyre is the founder of MaleHealthReview.com and acts as it's chief contributor. He is a fitness trainer and avid mountain biker who also enjoys camping, hiking and fishing. Besides managing Male Health Review, Mark is also a guest columnist for several blogs related to men's health. More about this author…