Last Updated on August 20, 2023 by Mark McIntyre
Product: Testofuel
Manufacturer: Roar Ambition Ltd.
Website: Testofuel.com
Introduction
Given the choice, what guy doesn't want to be strong, lean, and physically fit? And who among us doesn't want the high energy, stamina, and other benefits that go along with it?
Unfortunately, a lot of men have completely lost their mojo and end up spending more time looking in the mirror and wishing than actually doing something about it.
On top of that, none of us is getting any younger, so even if you do make it to the gym you may very well notice that it's getting harder to see any real progress, or maybe you work all day and are exhausted by the time you sit down for bench presses. It sucks, but most of us just accept it as a part of life.
As it turns out, a lot of these problems are related to testosterone. Some guys may already have decent levels and just need that extra edge to boost gains, while others are downright deficient, which explains not only the low energy and poor results, but the lack of motivation as well.
Fortunately, more and more high-quality testosterone boosters are being developed to meet an ever-growing demand from men who need a easy and effective alternative to elevating their t-levels. One very popular brand that you've probably heard of is TestoFuel.
I've had good success with using muscle-building supplements in the past, and I definitely figured it was time to try this one – especially after seeing what TestoFuel was able to do for a friend of mine. (Shout out to Corey!)
I asked him a few questions about his routine, invested in a one month supply, and got to work.
What Is TestoFuel?
Marketed as a natural alternative to illegally-obtained or medically-prescribed anabolic steroids, TestoFuel (TestoFuel.com) is a testosterone-releasing supplement that safely elevates t-levels through regular use. Made with natural ingredients, TestoFuel is easy to use and claims guaranteed results.
Instead of just relying on the typical workout supplements for big gains (like protein powder and creatine), TestoFuel aims to be the missing link, providing a way to generate testosterone that can take your workouts to a new level. Safe, natural, and largely effective, TestoFuel may actually help you perform harder, longer, and at higher levels.
How Does It Work?
TestoFuel is taken to accomplish one major goal: boosting testosterone naturally within the body. Made from researched ingredients that all have ties to increasing production and showing results, TestoFuel is a daily supplement that can improve your body's potential in order to see big muscles and big gains.
According to the manufacturer, TestoFuel will provide several benefits when taken regularly:
Real, organic muscle growth
Increased strength without any additional supplements
Reduced body fat, particularly in the stomach area
Improved mood, enhancing focus and motivation
Better self-confidence as your body becomes tighter and toner
TestoFuel streamlines gym performance, allowing you to see maximum results. Effectively, regular doses of TestoFuel and a little extra effort makes the kind of muscle growth that came so naturally in your early 20s a possibility for men of all ages.
Ingredients
With so many supplements that claim to enhance testosterone, the composition really makes all of the difference. TestoFuel contains a complete list of fully-tested and high-quality ingredients with proven ties to beneficial results.
In contrast, a lot of similar supplments hide their ingredients, using terms like "proprietary" and "clinically proven. Here's a full breakdown of the ingredients contained in TestoFuel:
D-Aspartic Acid – An amino acid that plays a critical role in sex hormone and sperm cell development, D-aspartic acid has clinical ties to the production of luteinizing hormone and testosterone. D-aspartic acid can also keep estrogen low, increase the efficacy of protein consumption, and decrease the likelihood of over-training.
Vitamin D – Vitamin D is an essential nutrient often tied to sun exposure. Studies have shown, however, that men with a vitamin D deficiency are far more likely to have low testosterone. A high percentage of your daily requirements will help to counteract these effects.
Oyster Extract – Believe it or not, this fancy food has a significant impact on testosterone production. Containing numerous vital nutrients, oyster extract can

counteract the dangerous effects of low zinc levels

, which can cause side effects like low testosterone levels, higher estrogen, and low sperm counts.
Ginseng – Ginseng is a natural resource to enhance testosterone. It also offers other benefits, like raising ACTH in the body in order to combat effects of low testosterone levels.
Fenugreek – A spice often found in curries, fenugreek has been noted in studies to enhance sex drive and normalize testosterone levels. While the biology behind fenugreek is unknown, the addition of compounds known as saponins is likely at the root of this amazing ability.
Magnesium – Another essential nutrient often found in multivitamins, magnesium is necessary for optimal bodily functions. In addition to keeping muscles healthy and preventing an abundance of calcium, magnesium deficiency has been connected to low testosterone.
Vitamin B6 – One of the most important nutrients for good health, vitamin B6 is valuable in numerous bodily systems. In addition, vitamin B6 also affects the production and regulation of testosterone as well as the natural suppression of estrogen.
Vitamin K12 – Despite serving as a lesser-known nutrient that is not frequently included in pre-workout substances, vitamin K12 is a vital part of maintaining testosterone levels in both the plasma and testes.
Zinc – Zinc is an incredibly important part of testosterone production, to the extent that just six weeks of supplementation can noticeably raise levels within the body. In studies by recognized bodies like the National Institute of Health, zinc has demonstrated proven links to testosterone production as well as the prevention of exercise-induced reductions.
Side Effects
TestoFuel is made from 100% natural ingredients, creating a simple and effective supplement that has little to no side effects. Users often feel energized and ready to exercise without any crash sensation.
Due to the composition of TestoFuel, this supplement is safe to use and will not appear on a drug screening. However, as with all supplements, it's important to discuss use with your doctor before getting started to avoid negative interactions with prescription drugs.
How to Use TestoFuel
Since it's a pill, TestoFuel can be easily introduced to your normal daily routine without any liquids, mixes, or other dosage requirements that could affect your pre-workout regimen. In fact, TestoFuel can be safely combined with any other protein powder or supplement.
Each bottle contains 120 pills with a recommended dosage of four pills per day. In order to see maximum results, users are encouraged to take TestoFuel for at least two months.
It supposedly does not need to be cycled and can be taken on a daily basis for as long as you want, although as a rule I cycle most of my supplements, especially something like testosterone boosters.
Video Reviews
Where to Buy
If you're thinking about buying, you can order TestoFuel online directly from their website. They ship to the US, UK, Europe, Canada, Australia, and elsewhere.
However, they don't currently ship to the following countries due to customs restrictions: Afghanistan, Algeria, Cuba, Egypt, Iran, Iraq, Israel, Kuwait, Mauritius, Mexico, Morocco, Mozambique, North Korea, Norway, Palestinian Territories, Russia, South Africa, Sudan, Syria, Turkey.
Does Testofuel Work?
That's the magic question: does TestoFuel work? I only took TestoFuel for just a month versus the recommended two month usage period, but I did have some noticeable results.
I lost some of that stubborn fat that clings around the belly, got noticeable muscle gains, saw an increase in the amount of weight I'm lifting with better recovery, and just feel all-around better compared to when I started.
But let's be real here, we all know that no natural supplement can act as a real substitute for anabolic steroids, no matter what they say. That said, Testofuel is still a very effective product – enough so that it makes my list of the top recommended supplements for boosting T-levels.
So if you're seeking a better way to exercise, make bigger gains, or just feel like your younger self again, TestoFuel is a great tool for getting you there.
For price and additional information, be sure to check out the TestoFuel website.
---
See Also: The Top Testosterone Boosters of 2023

---
If you've used TestoFuel I'd love to hear about your own experiences. Feel free to leave a review or comment below.
Overall Rating
Testofuel
Improved Muscle Mass
9.3/10
Increase in Metabolism
9.3/10
Enhanced Mood/Focus
9.2/10
Pros
Delivers a noticeable increase in testosterone production.
Safe and effective all-natural ingredients.
No side-effects.
Cons
Requires dosage be taken four times daily.
Only available from manufacturer's website.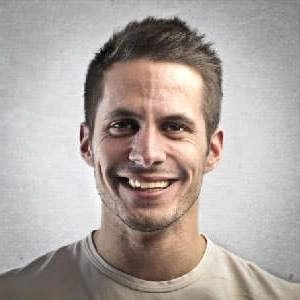 Mark McIntyre is the founder of MaleHealthReview.com and acts as it's chief contributor. He is a fitness trainer and avid mountain biker who also enjoys camping, hiking and fishing. Besides managing Male Health Review, Mark is also a guest columnist for several blogs related to men's health. More about this author…