Last Updated on June 5, 2021 by Mark McIntyre
Product: Fitbit Ionic Smartwatch
Manufacturer: Fitbit
Product Page: Amazon.com
---
Although smart watches and fitness trackers have been on the market for some time now, they're really starting to catch on in popularity and have seen a lot of improvements over the last few years. There's no doubt that these devices have inspired a lot of folks to be more active (if you've ever walked back and forth around the house at the end of the day to get in your daily step quota, you know what I'm talking about), but there's only so much they can do – that is, until now.
What is the Fitbit Ionic?
If you didn't know, Fitbit is a company that manufactures health and fitness technology products, and they have a lot of really cool gadgets available. They offer several popular models, including the Charge, Blaze, Surge, Flex, and Alta, all of which are devices worn on the wrist that monitor the progress of your health and fitness goals.
There's also a less expensive pocket device called the Fitbit Zip, as well as accessory items like the Aria WiFi Smart Scale .
So, with already a lot of different products to choose from, what sets the latest one apart? By improving on the Blaze's wearability and smartwatch features, and on the fitness tracking capabilities of the Surge, Fitbit is changing the game with the release of their newest product, the Ionic Smartwatch.
Features
Here's a breakdown of many of the key features and benefits that the Ionic offers:
Fitness First
Unlike a lot of other similar devices, the Ionic smartwatch was primarily designed as a tool for tracking health and fitness progress. Of course, it works with iPhone, Android, and even Windows smartphones, so you get all the basic features of a smartwatch, but this model makes your fitness a priority.
Improved On-Screen Workouts
Similar to the Blaze, the Ionic provides on-screen workouts, but with real humans in living color – no stick figures here. This is a huge improvement for ensuring proper form.
It's got the standard sleep and step-tracking features, and also has built-in routines for specific types of exercise, like cycling, running, yoga, swimming, and even HIT training.
Plus, the SmartTrack exercise detection feature automatically keeps track of when you're actually exercising and when you're not, so there's nothing to keep up with on your part. Whenever the motion sensors detect that you're running, the GPS, run tracking and cardio apps activate automatically.
Fitbit Coach
With the new Fitbit Coach app (which is basically a better version of the Fitstar personal trainer app), you can also create personalized workout and dieting programs that are specific to your needs. You get gradually tailored plans that are customized based on your input, for example when you indicate that a workout is too basic, too difficult, or about right.
Another cool feature that's available is an audio-only coaching mode that's combined with your favorite tunes, allowing you to hop on your bike or put on your running shoes with both music and a virtual trainer the entire time.
Introducing Fitbit OS
The Ionic even has it's own operating system, the Fitbit OS. This allows you to stay up to date with news and weather, or access apps like Map My Ride or Starbucks, and eventually other third party apps.
Having a stand-alone operating system like this also makes it easy for developers to design new apps tailor-made for the Ionic and it's various sensors. In fact, a developer kit is available with the Fitbit Coach app.
Extended Battery Life
One great improvement is the extended battery life, which is way better than what their competitors have to offer.
You can get more than four days of use without charging, which means you can use the Ionic while you sleep, monitoring your various sleep stages and getting insights on your sleep patterns. This could eventually be useful for identifying sleeping disorders you might not even be aware of, like sleep apnea.
Utilizing the GPS features does use more juice, though, so you might only get about 10 hours of battery life with continuous GPS use. Still, not bad.
Great for Music Lovers
If you like to workout to music (and who doesn't?), you're in luck. The Ionic not only has 2.5 Gigabytes of storage, which is roughly equivalent to about 300 songs, but it's also got Pandora functionality built in. You can pre-load three of your favorite stations with up to two hours of content from each right into the watch, so there's no need to keep your phone with you while working out.
There's no output jack, but having to plug into a watch isn't ideal anyway, especially when exercising. This means you're gonna need wireless headphones. Not surprisingly, Fitbit has the perfect pair for you – the new Flyer wireless headphones which are convenient to use, have great sound, are lightweight, and offer up to 6 hours of play time.
Ditch Your Wallet
Forget about having to find a place to put your debit or credit card when you're out and about. With Fitbit Pay you can make payments with Visa, Mastercard, and American Express by simply scanning your watch.
Other Features
Improved GPS.
Fully waterproof to a depth of 50 meters.
SpO2 sensor for estimating blood oxygen levels.
Smartwatch functionality limited to notifications, secure scan payments and Strava.
Video Review
Where to Buy
The Ionic Smartwatch is available from most major retailers, like Amazon.com, and from the company website. The current price retails at $299.95.
Final Verdict
I think Fitbit is giving Apple a run for their money with the new Ionic smartwatch/fitness hybrid. It's got a ton of features, a 4 day battery life, a bright and sharp screen display, a great OS, and it even looks good.
One negative for me is the fact that you can't set the Ionic to be always on during workouts. The whole raising your wrist thing to activate the screen works fine for the most part, but it's not reliable enough during more intense workouts.
Another thing that may be annoying to some users is that the cardio tracking doesn't work underwater, although the Ionic is waterproof up to 50 meters. This may disappoint some swimmers out there.
All in all, though, the Fitbit Ionic offers a hell of a lot. With the combination of fitness band features and smartwatch technology, plus room for future third party apps, there seems to be something here for everyone, regardless of what your fitness goals are.
For more details, including price and other info, visit the the Fitbit Ionic product page.
Have you tried out the Fitbit Ionic smartwatch? I'd love to get your personal thoughts and opinions. Feel free to leave a review or comment below.
Overall Rating
Fitbit Ionic Smartwatch
Overall Product Quality
10.0/10
Pros
4-Hour Battery Life
Improved GPS and 2.5 GB of storage.
Display is sharp and bright.
Great new smartwatch OS.
Has Fitbit Pay and Pandora apps.
Cons
Cardio tracking doesn't work while under water.
Can't set to "Always On" during exercise.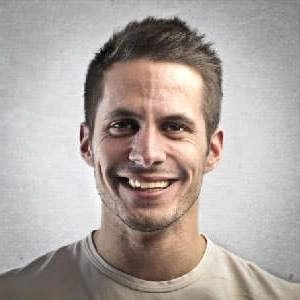 Mark McIntyre is the founder of MaleHealthReview.com and acts as it's chief contributor. He is a fitness trainer and avid mountain biker who also enjoys camping, hiking and fishing. Besides managing Male Health Review, Mark is also a guest columnist for several blogs related to men's health. More about this author…