Last Updated on August 20, 2023 by Mark McIntyre

Product: Theradome LH80 PRO
Manufacturer: Theradome
Purchase: Amazon.com
---
Introduction
I'll start out by being straight forward: if you have thinning hair, a receding hairline, or are otherwise losing your hair, I don't need to tell you how bad it just plain sucks.
But is there really anything you can do about it, or do you really just have to sit back and learn to accept it?
There's no doubt that there's a huge demand for products in the hair loss market, but the number of treatments to choose from can be dizzying.
Add to that the sheer volume of utter crap for sale and suddenly the task of making an informed purchasing decision becomes monumental.
One form of treatment that's been proven to be effective is laser therapy (specifically, low-level laser therapy, or LLLT), and one of the leaders in this field is the Evolution Hair Loss Institute.
Their popular Theradome LH80 PRO has been used by both men and women, with apparently excellent results.
What is the Theradome LH80 PRO?
I'll be honest here, when I first saw the Theradome I asked myself the same thing you probably are now: "What in the world is this thing?".
I won't lie, if my friends or family caught me wearing a laser-studded bike helmet with ear muffs, I'd probably never hear the end of it.
However, the very real probability of stopping hair loss in it's tracks, and even regrowing your lost hair, should more than outweigh any potential risk of embarrassment.
I'm sure most would agree that wearing a funny-looking hat for a few minutes a couple of times a week is a small price to pay for getting your hair back.
So what, then, is the Theradome?
The Theradome Laser Helmet is essentially an at-home, FDA-approved low-level laser therapy device that combines maximum scalp coverage with hands-free convenience.
It's a painless and effective way to treat problems with balding or thinning hair.
Using the Theradome couldn't be easier, either, with no messy topical solutions or prescription drug side effects to deal with.
And if you've ever used a laser comb before, you know how inconvenient it is having to brush your head for 15-20 minutes, not to mention how tired your arms get in the process.
It even has built-in headphones, so you can listen to music, audio books, or plug into your tablet or laptop while you're wearing the helmet.
How it Works
As mentioned before, the Theradome is a low-level laser therapy device.
It's been known for a while that red and near-infared light can stimulate cellular activity, but now LLLT is being recognized as an exciting and promising treatment for hair loss.
The main reason why it works is believed to be from the stimulation of epidermal stem cells in the hair follicles, essentially "waking up" the follicles from dormancy, and returning them to their normal growth stage.
Several studies have been published showing real and measurable results, including the report Low-level laser (light) therapy (LLLT) for treatment of hair loss (Avci P, Gupta GK, Clark J, Wikonkal N, Hamblin MR.), where the authors concluded that: "LLLT for hair growth in both men and women appears to be both safe and effective."
How to Use
Initially, you'll wear the helmet for just 20 minutes, twice a week.
After three months of consistent use, increase the time to 25 minutes per session.
After you've been getting good results and using the Theradome for a year or so, you'll want to ramp things up and start using the helmet three times a week.
For more information, refer to the manufacturer's video below.
According to William Gaunitz, the founder of Evolution Hair Loss, the Theradome will work for 70% of men, with especially good results for those with darker skin, darker hair color, and those in the earlier stages of hair loss (five years or less).
Side Effects
Besides being easy to use, another great thing about the Theradome is the complete lack of side effects.
Using the device causes no irritation or discomfort of any kind – as a matter of fact, other than the actual helmet sitting on your head, there is no sensation whatsoever.
Customer Testimonials
These customer reviews highlight some of the hair regrowth experiences men have had from using the Theradome.
And here is Dr. Foo Wing Jian discussing the safety and effectiveness of the Theradome:
Manufacturer Video
Where to Buy
If you're thinking about trying the Theradome yourself, I recommend purchasing directly from Amazon.com, where you can get free standard shipping inside the US, plus no-hassle returns.
Although it's fairly expensive, the company does offer a 6-month money-back guarantee, so you'll have plenty of time to prove to yourself that the device works without worry.
Conclusion – Does it Work?
There is now ever-increasing evidence showing how using LLLT can stop hair loss and regrow hair.
The Theradome was developed by leaders in the industry, and is the only laser helmet approved by the FDA for both men and women.
So basically, laser hair therapy just plain works, and the Theradome is a top quality LLLT device, and the most popular one on the market.
I think you can do the math here, it's pretty simple: yes, the Theradome works, and no it's not a scam.
If you've tried other products without luck, or the thought of using topical solutions or prescription drugs turns you off, you might seriously think about giving the Theradome a try.
And if you're already using those things, you should probably give it a try anyway, it's almost certain to boost your results.
If you're wanting to know more information, check out the Theradome product details page.
Have you tried the Theradome laser helmet? I'd love to hear about your own personal experience. Feel free to leave a review or comment below.
Overall Rating
---
Theradome
Slows/Stops Hair Loss
9.4/10
Quality of Product
9.5/10
Overall Effectiveness
9.4/10
Pros
Easy to use and much more convenient than other hair loss products.
FDA approved.
Non-surgical/prescription alternative to treating hair loss.
6-month money-back guarantee.
Cons
Expensive.
Requires consistent use to experience full results.
Does not look sexy.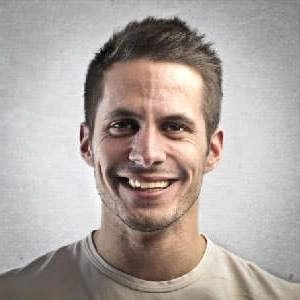 Mark McIntyre is the founder of MaleHealthReview.com and acts as it's chief contributor. He is a fitness trainer and avid mountain biker who also enjoys camping, hiking and fishing. Besides managing Male Health Review, Mark is also a guest columnist for several blogs related to men's health. More about this author…