Last Updated: November 5, 2023
Penile sensitivity and premature ejaculation are common issues, and many guys generally tend to ejaculate a lot earlier than they'd like. For a lot of men, reaching an orgasm in just one or two minutes is the norm, no matter how hard they try to hold back.
Unfortunately, studies show that in an ideal world women would prefer intercourse to last up to 20 minutes. This would be long enough for most of them to climax at least once, and maybe even more.
It's highly doubtful that a woman will achieve an orgasm if you ejaculate in less than two minutes. So how can you reach that level of control in the bedroom and rock your partner's world?
One male desensitizing product called VigRX Delay Spray claims it can help get you there – and get her off in the process.
What is VigRX Delay Spray?
As the name implies, VigRX Delay Spray (VigRXDelaySpray.com) is a companion product from the makers of VigRX Plus. It uses a mild anesthetic to temporarily desensitize the nerves in the penis.
Basically, you spray it on your penis and rub it in, allowing it to absorb into the penile tissue. Within minutes, you'll be able to unleash your inner porn star, going for far longer than you could have otherwise.
Welcome to the stud life.
Ingredients
The primary active ingredient contained in VigRX Delay Spray is a mild anesthetic called benzocaine. Benzocaine inhibits something called voltage-dependant sodium channels (VDSCs) on nerve membranes within penile tissue, which stops the propagation of action potential.
In plain English, it tells the nerves in your penis to relax. Lidocaine is another numbing agent that's commonly used in many delay creams and gels, but tends to be stronger than benzocaine, and can often lead to excessive numbing in some men.
Since benzocaine tends to be much gentler than lidocaine, it's better at achieving the right balance between desensitization and sensitivity. The spray is also manufactured in a cGMP-compliant facility in the United States, so if nothing else you at least know you're getting a product made with strict health and safety regulations in place.
How to Use
Using this product couldn't be simpler. Just apply one to three sprays on your penis, then wait 10 minutes and let it absorb in.
Keep in mind that it's dose-dependent, so you'll probably need to experiment a little in order to achieve the optimum dose for you. The effects can vary from one guy to the next, but they typically last between 20 to 30 minutes.
With experience using it over time, it could help you last much longer than even that.
Can You Use it With Other Male Enhancement Products?
Absolutely – in fact, a lot of guys are doing that. VigRX Delay Spray already helps you last longer. Now imagine what happens when you combine that with an enhancer like VigRX Plus and a volume increaser like Semenax.
You get CRAZY pleasure and an orgasm that may set off the Richter Scale.
Side Effects
I should point out that you're at risk of excessive numbness with any male desensitizing spray – and this one is no exception. That's why it's important to keep it to between 1 – 3 sprays for each session.
Also, even though it's rare, it's worth mentioning that some people could be allergic to this type of product. Naturally, you should stop using it if you or your partner experience itching or a rash, or have any health concerns or conditions that might have developed from using it.
Overall, most guys can use VigRX Delay Spray with no problems at all.
One concern I get asked about is if the effects can transfer to your partner. They shouldn't, but to be on the safe side you can wipe it off with a damp cloth after the initial 10 minutes since it should be fully absorbed by that point.
On that note, it's best if you wash it off thoroughly after 10 minutes anyway if you plan to have oral sex without a condom – unless you want to risk your partner feeling like she just came home from the dentist.
Where to Buy
VigRX Delay Spray is available directly from the product website. You can also make a larger order to get some nice discounts. The bigger your order, the more you save.
You also get discounts when you combine a VigRX Delay Spray purchase with Semenax and VigRX Plus.
What if you don't like it? You've got 67 days to try it out and return for a full refund if you don't like it. 
You'll pay for shipping and handling, but that's customary. Their guarantee is actually one of the best in the industry. Heck, they even have live customer service, which is a rarity these days.
Considering the quality and effectiveness of the product, VigRX Delay Spray is priced well, too. It's got the VigRX name on it so that speaks to it's credibility.
More importantly it's going to put unbelievable pleasure in your bedroom at a price point that won't hurt your wallet.
See the Current Discount Pricing Available for VigRX Delay Spray
Conclusion – Does it Really Work?
For starters, it's made by VigRX, the leaders in the male enhancement industry. All of their products are top notch and super-high quality, and manufactured with strict health and safety regulations. This product is no exception, and lives up to the brand. 
Basically, this spray has definitely become my go-to desensitizer. When I want to make sure that I won't finish too early, this is the stuff I use. It's fast-acting, easy to use, and lets me go 'til my girl is satisfied.
It's really hard to fault this stuff. You will simply last longer in bed with VigRX Delay Spray.
For more price and more information, visit the VigRX Delay Spray website.
Have you tried out VigRX Delay Spray? I'd love to hear about your own personal experiences. Feel free to leave a review or comment below.
---
See Also: The Top 3 Premature Ejaculation Pills, Wipes, and Sprays
---
Overall Rating
VigRX Delay Spray
Performance Enhancement
9.1/10
Overall Effectiveness
9.5/10
Pros
Effectively delays orgasm.
Better than other male desensitizers.
Gives a great boost to confidence in the bedroom.
Last long enough to bring partner to orgasm.
Easy to use.
Cons
Needs to be washed off prior to sex without a condom.
Using too much can cause numbness.
Only available for purchase online.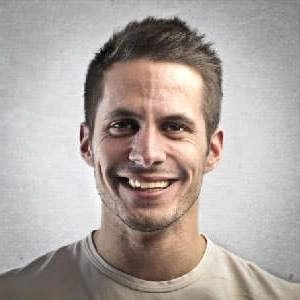 Mark McIntyre is the founder of MaleHealthReview.com and acts as it's chief contributor. He is a fitness trainer and avid mountain biker who also enjoys camping, hiking and fishing. Besides managing Male Health Review, Mark is also a guest columnist for several blogs related to men's health. More about this author…